Mt Adams & Takhlakh Lake, WA
August 8th-11th 2021

Photo above taken August 27th 2017
This website is dedicated to Alan Casey as he passed away on August 9th
while we were at Takhlakh Lake. Alan was more than a Uncle, also a great friend
and loved Photography as I do. Alan and I saw Takhlakh Lake under Mt Adams
for first time in late 7/13/2016 and my wife and I been back 6 times since.
Alan hasn't been able to travel much since then due to medical problems
so he relived this awesome mountain lake from my websites, six of them now.
God Bless you Alan and see you in the next life, you will never be forgotten!
Alan with his favorite truck at Takhlakh Lake.

The first thing Alan and I saw when we arrived at Takhlakh Lake - Paradise!

Aerial View of Mt Adams I took last November coming home from Las Vegas.

On our way to Takhlakh Lake under Mt Adams... a stop at Elbie, WA

The road that leads to Takhlakh Lake

Spacious Campsite with view of Takhlakh Lake!

Saw this Bald Eagle when we went down to the lake for first look. It was a cloudy day!
He was a long ways off, see under red star, so I used my 600mm lens to get in close.


My wife and Max enjoying the view!

Hard to find a lake anymore that don't have high power boats zooming around!

Fishing can be real good here. We did not catch one this time,
as we only went out twice due to leaving midweek due to death in family.
In 2017 my wife caught a 20", 18" & several 12" rainbow trout.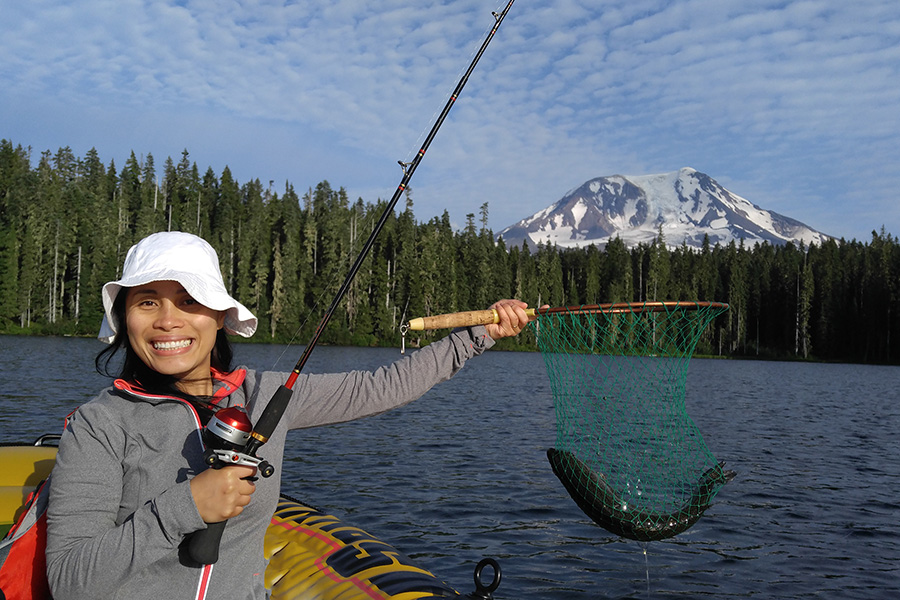 Sun setting behind us made for nice views.

Sunrise Scenes

Nice views just down from camp!

Went for a drive to see Olallie lake 2 miles from Takhlakh Lake and
to see waterfalls at Big Spring Creek and Takhlakh Meadows.

Wednesday we went down Trout Lake to shower, get groceries at the General Store,
eat at the Cafe and check our emails and phone messages. This was when we got the
bad news about our uncle Alan passing away, then went back to break camp and head home.

The photo blog author, Jack Moskovita

2017 was the best trip we ever took, everything was perfect!