Jack & Iryn flew into Calgary to meet Dan & his daughter Sara from Edmonton, Alberta. We flew past Baker Mt along the way! Then we ate at a Chinese Buffet before heading to Banff.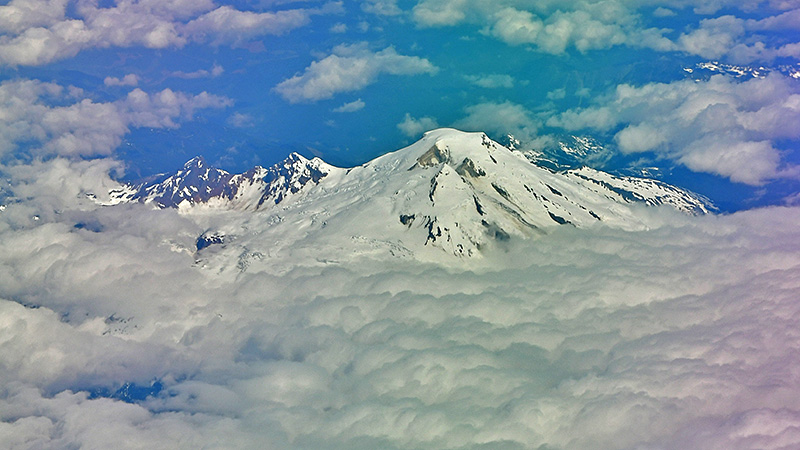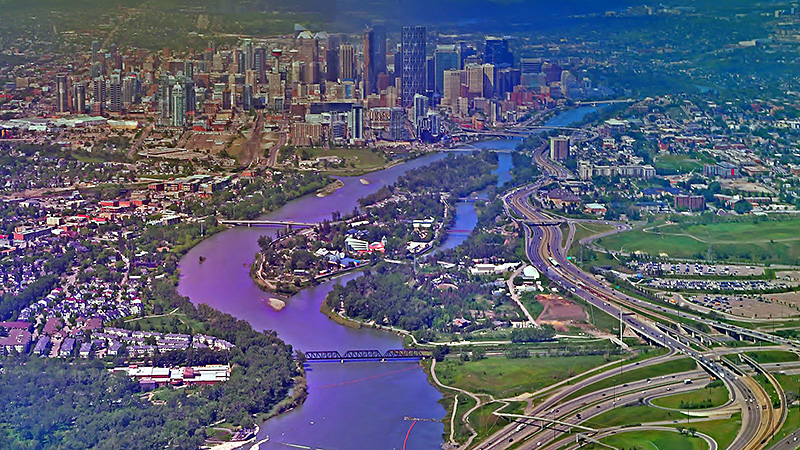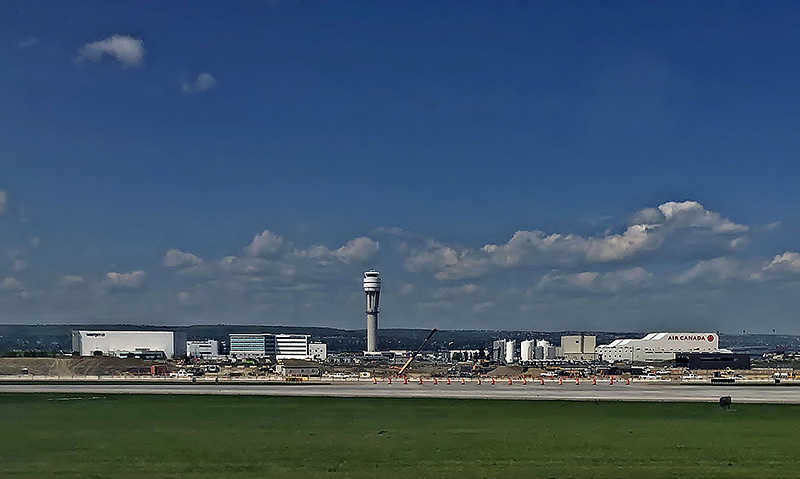 Made a few stops along the way to Banff Douglas Fir Resort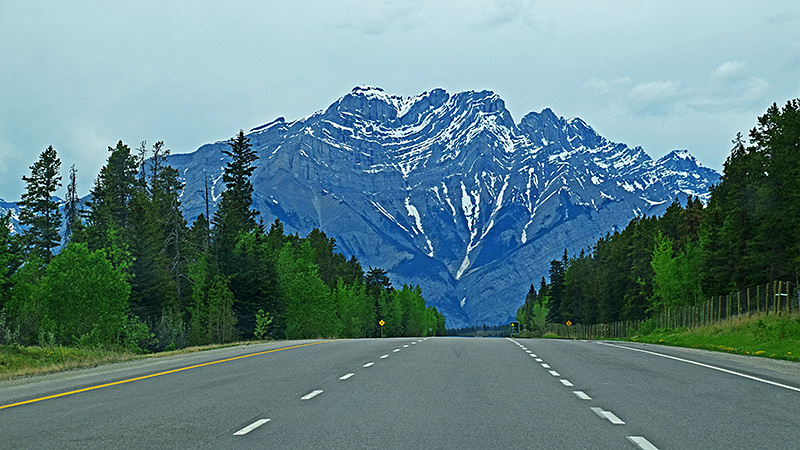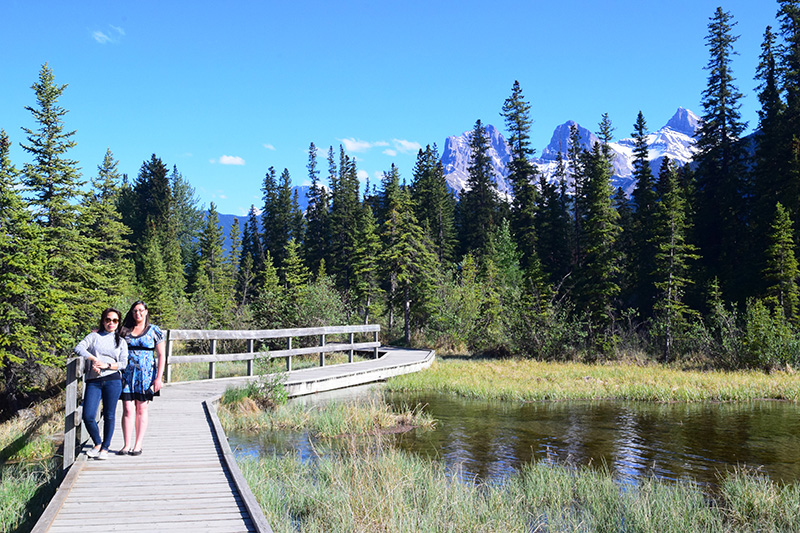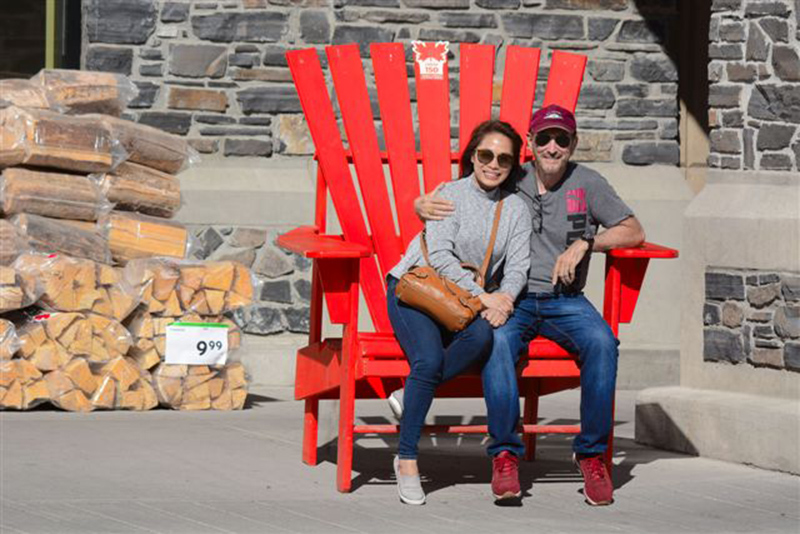 We arrived at Banff Douglas Fir Resort... NICE! They had carved wood sculptures all over the resort too.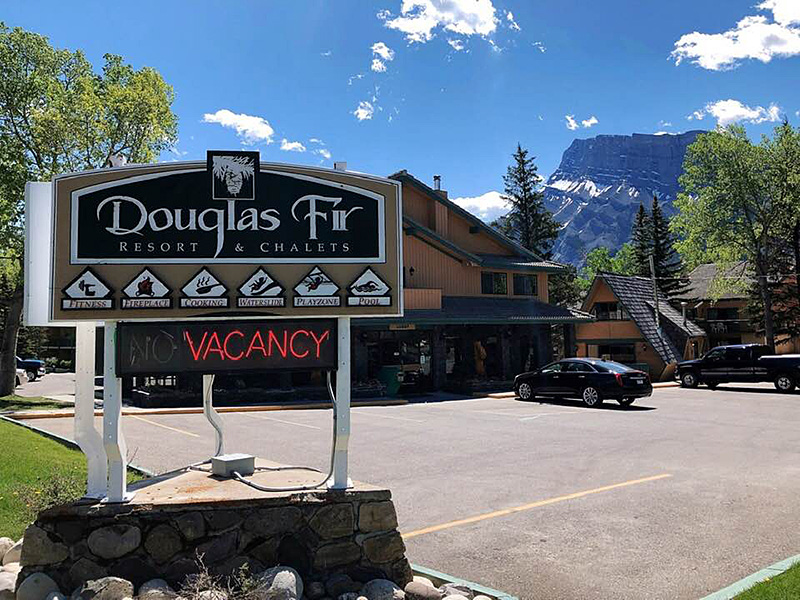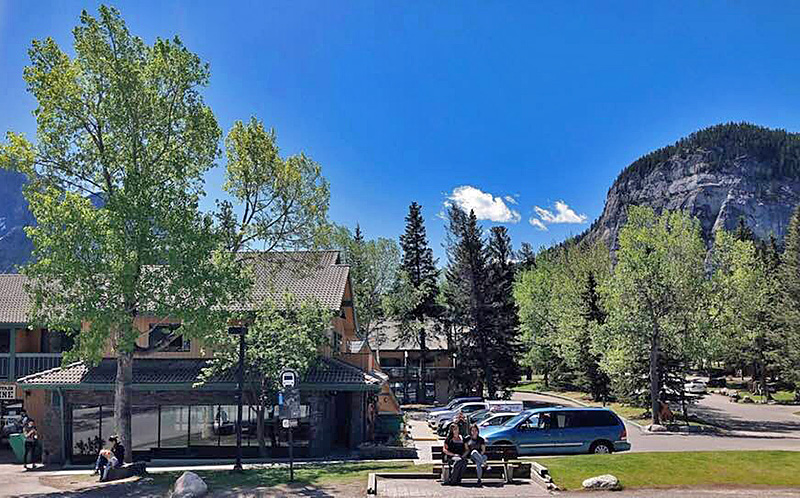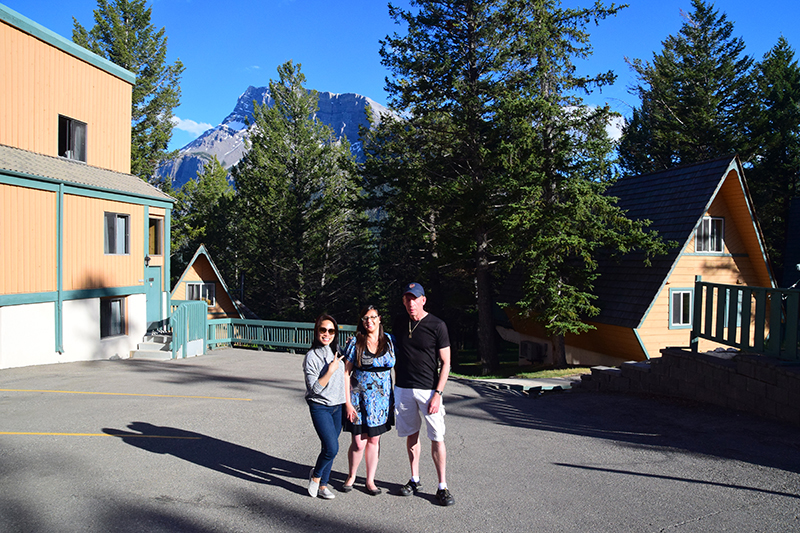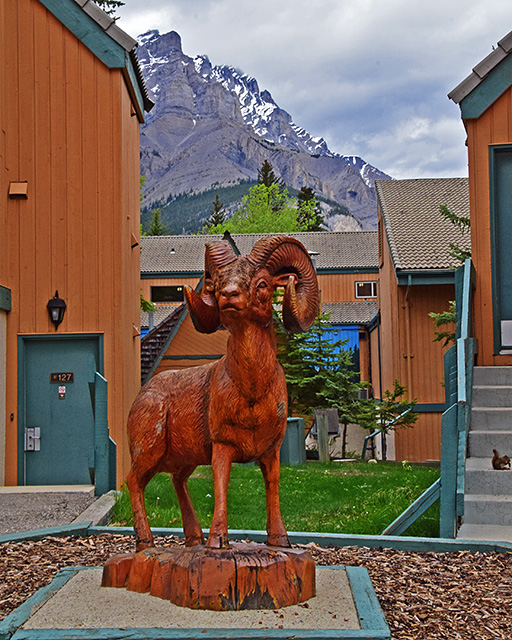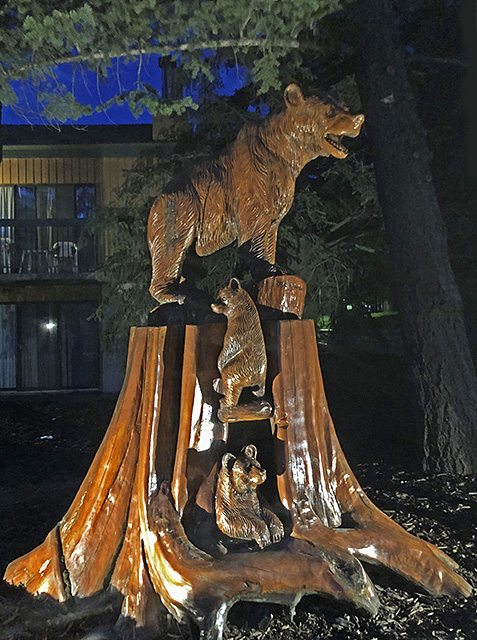 After unpacking, we then went up to where Dan was camping at Two Jack Lake, beautiful place! Red star is where Two Jack Lake is.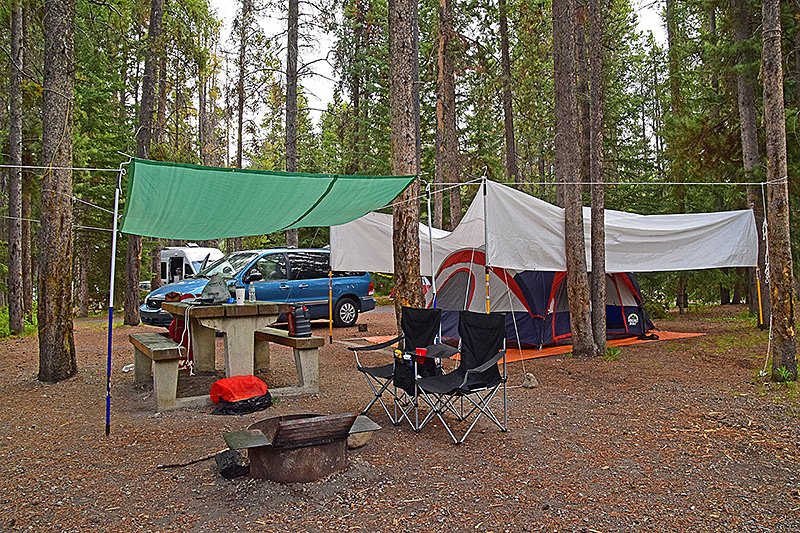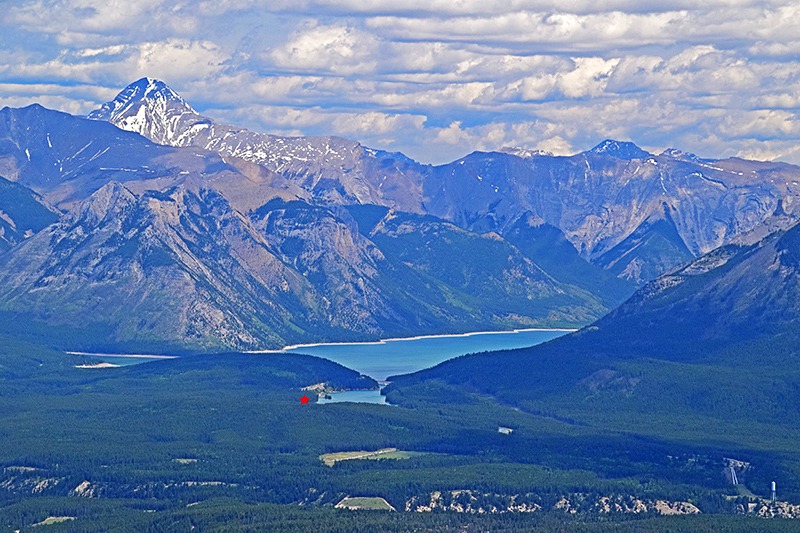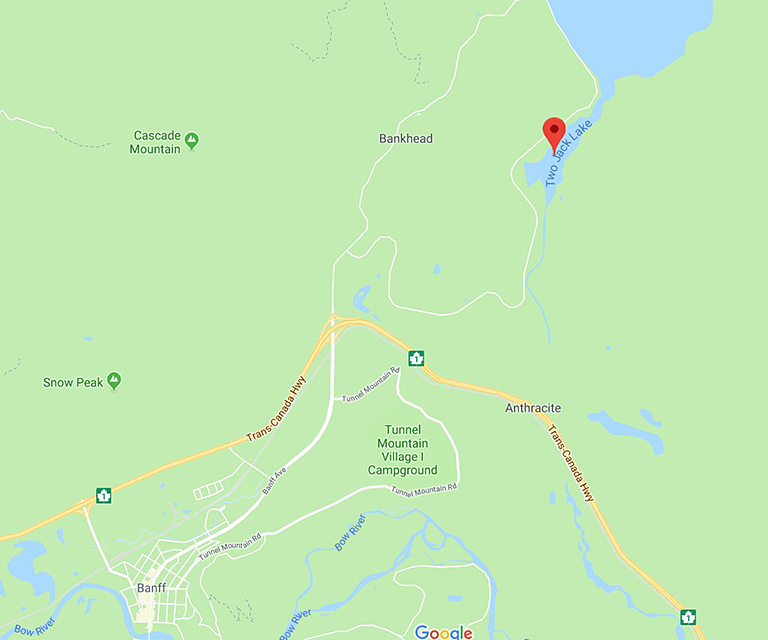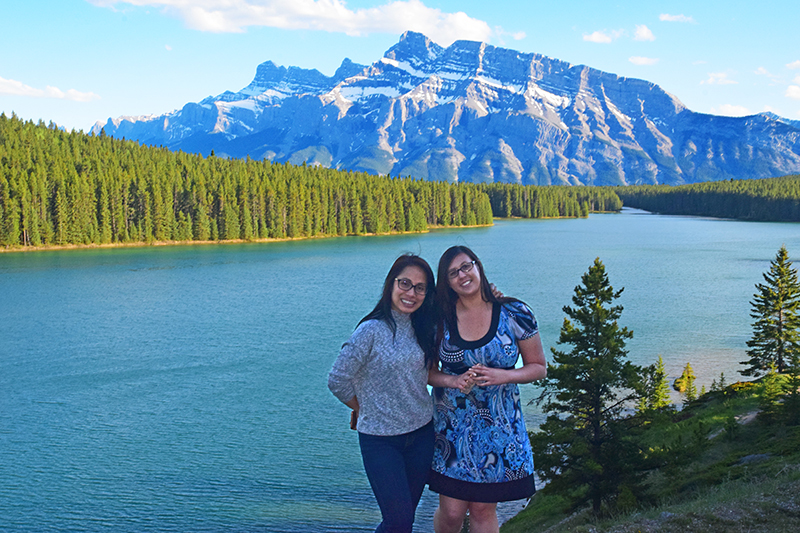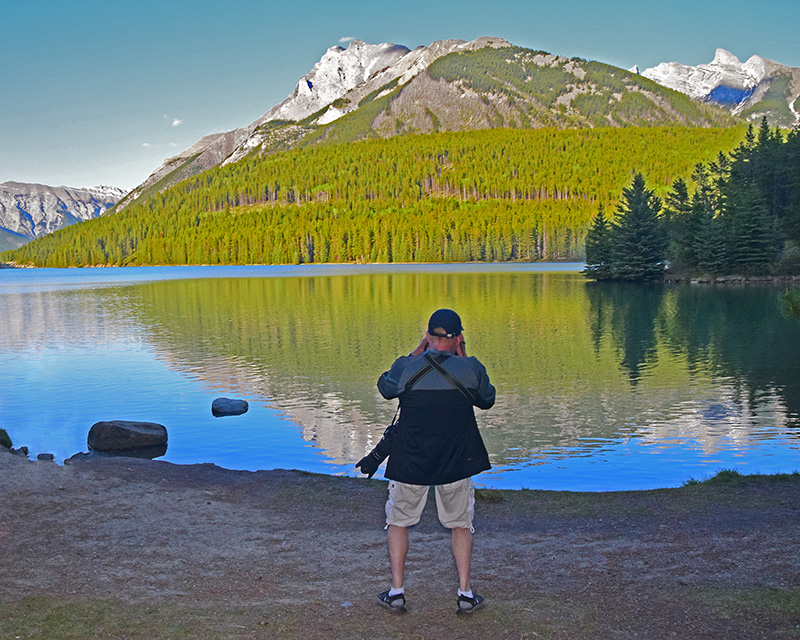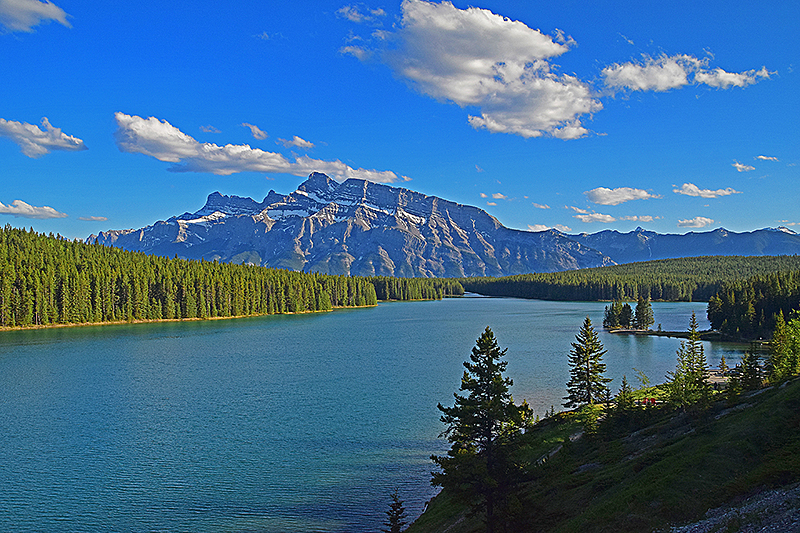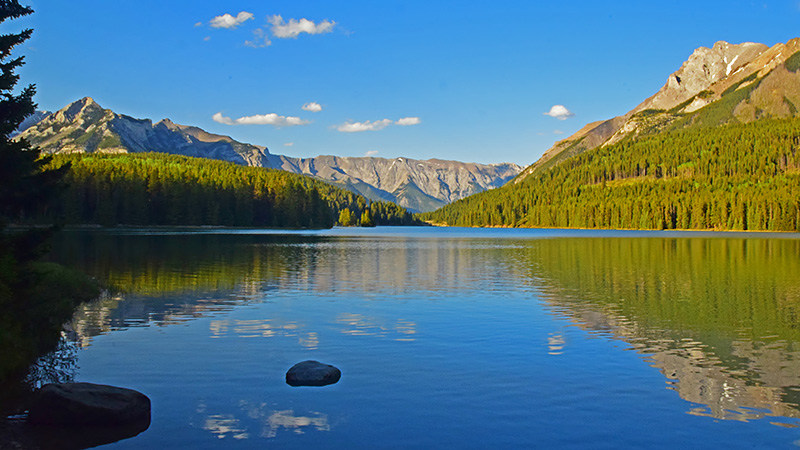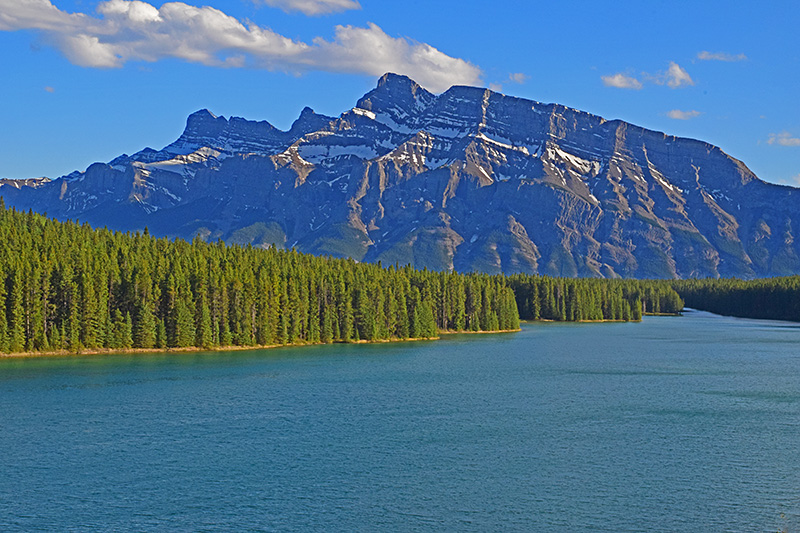 Saw a Brown Bear which may have been a young Grizzly on the way back to the Resort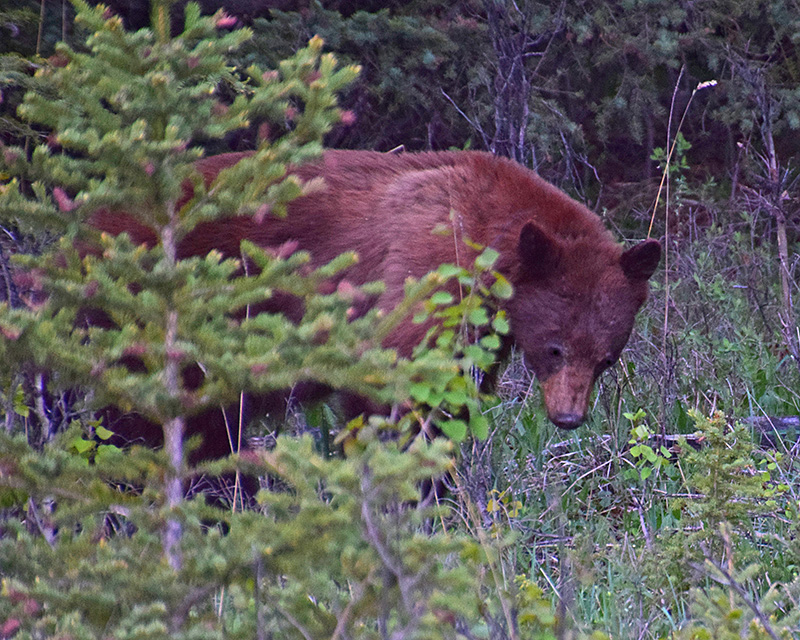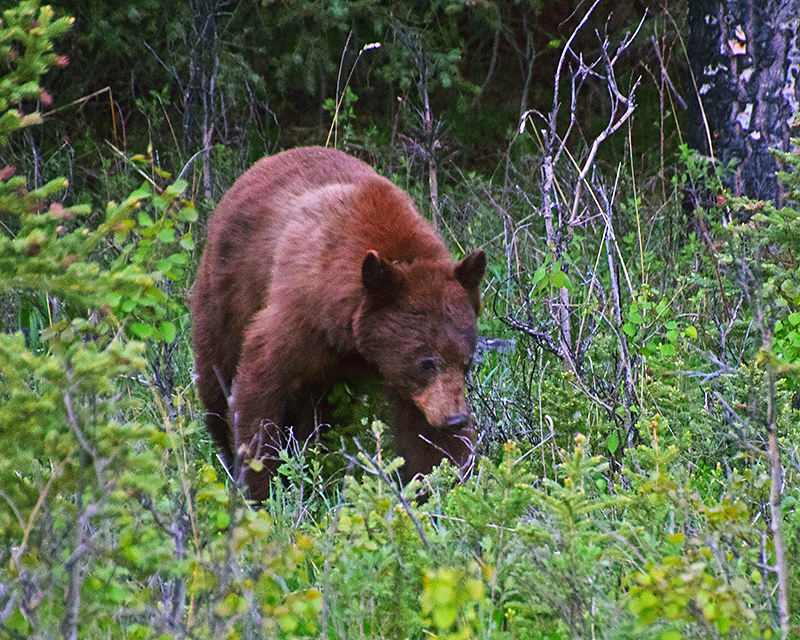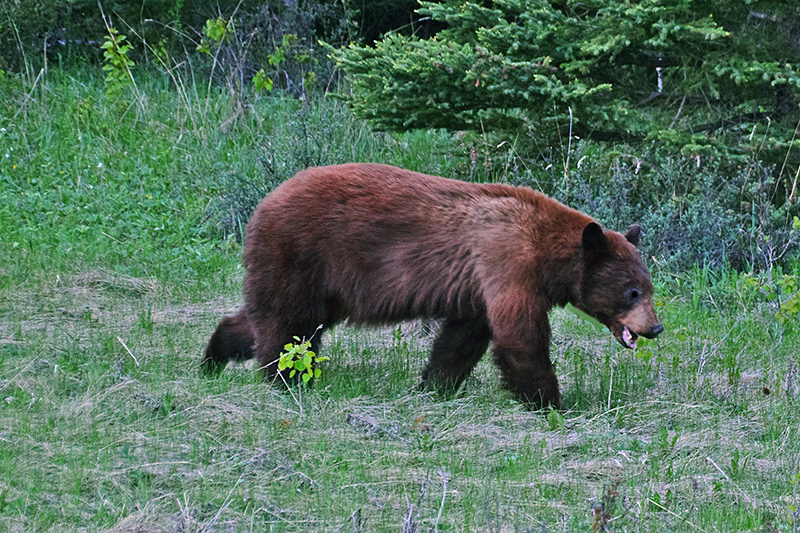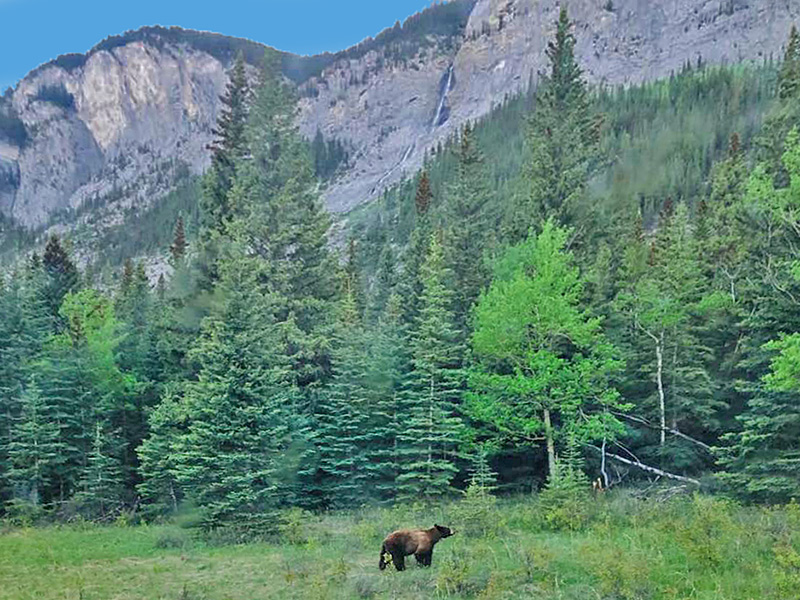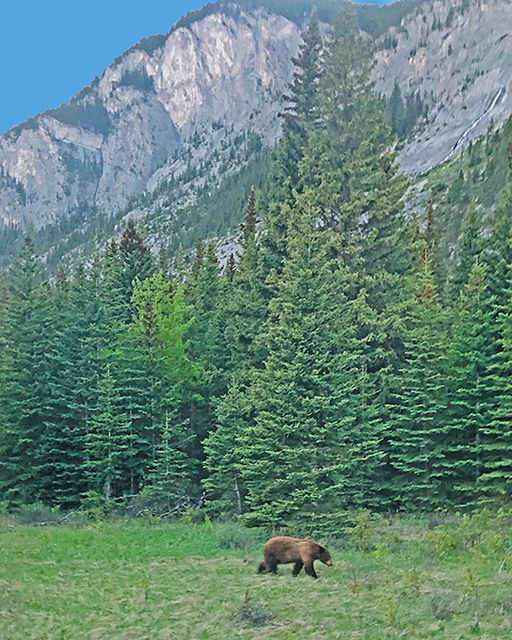 Then we ate at downtown Banff Boston Pizza before calling it a day.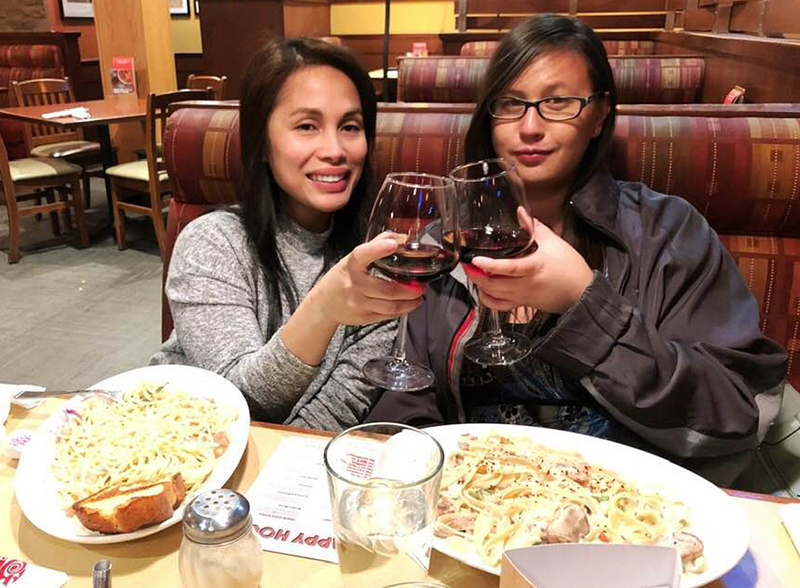 When Dan was on his way to pick us up to go hiking, he saw this Grizzly. Didn't have much time to get more than a couple of shots.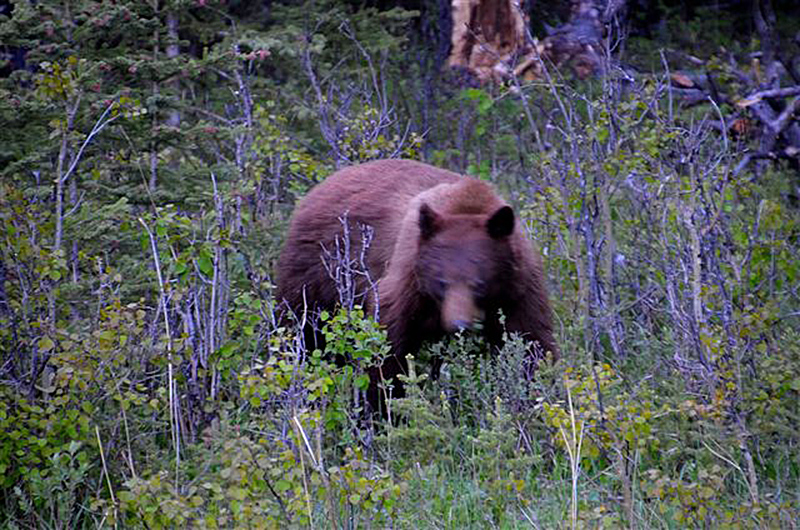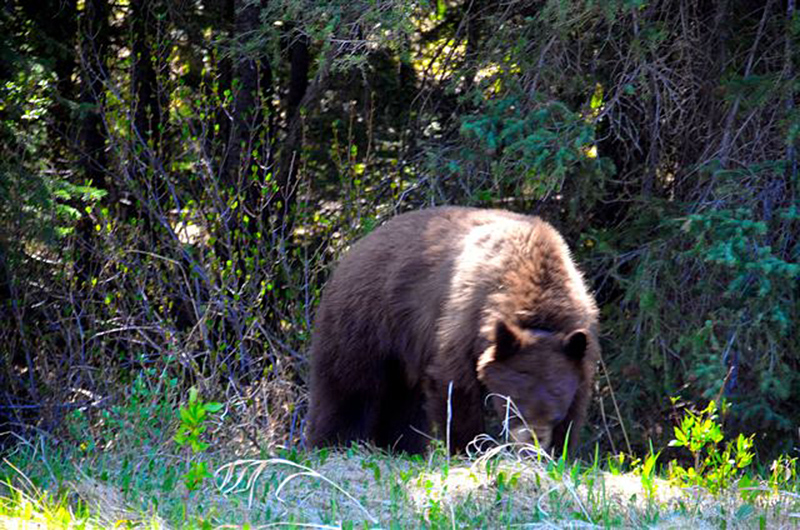 Tuesday, we went to Johnston Canyon to hike up to see some falls. Along the way there, we made some photo op stops! We saw four of the world famous Wildlife Bridges. Iryn and Sara hiked 8.2 miles roundtrip to the ink pots & upper falls, while Dan and I went on a shorter 2 mile hike to see the lower falls.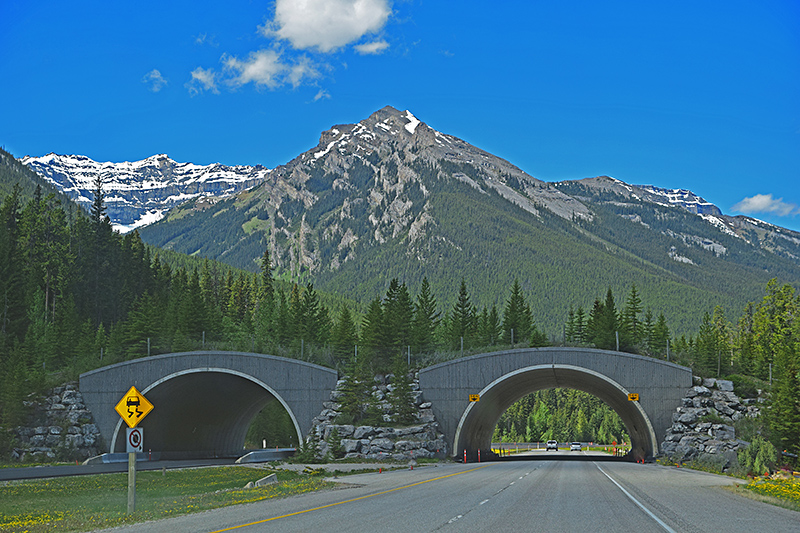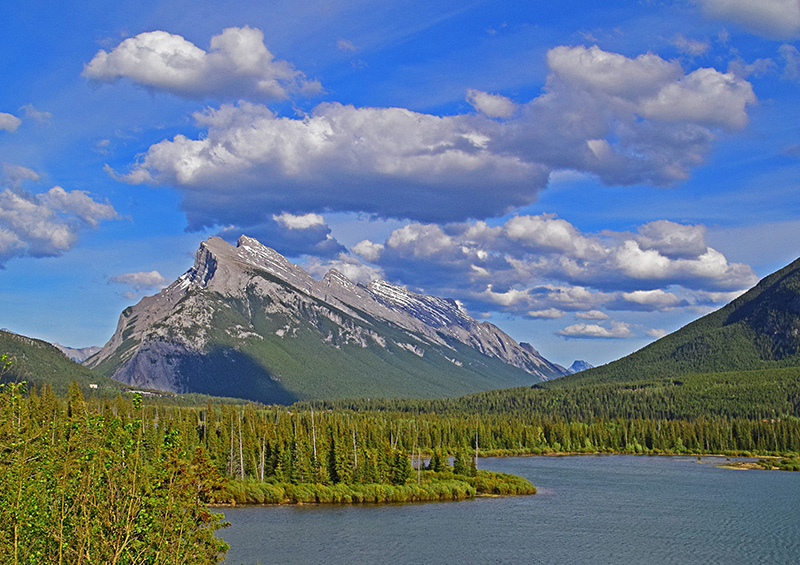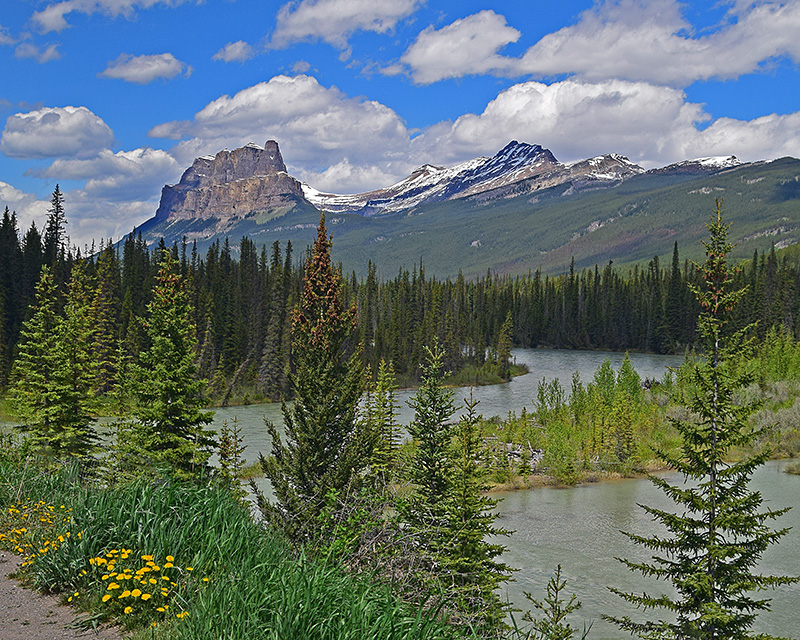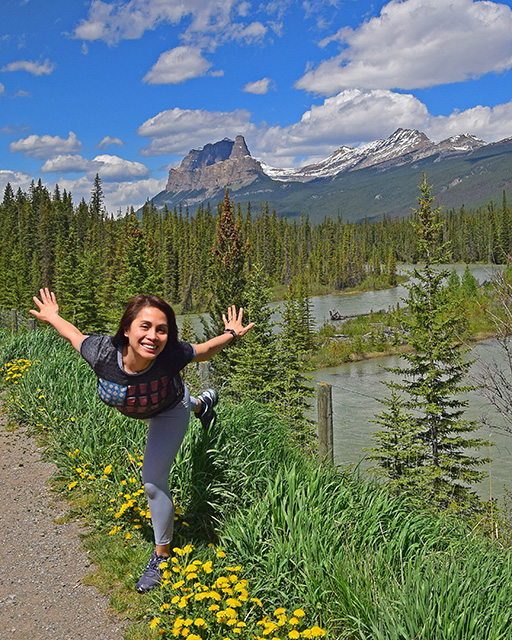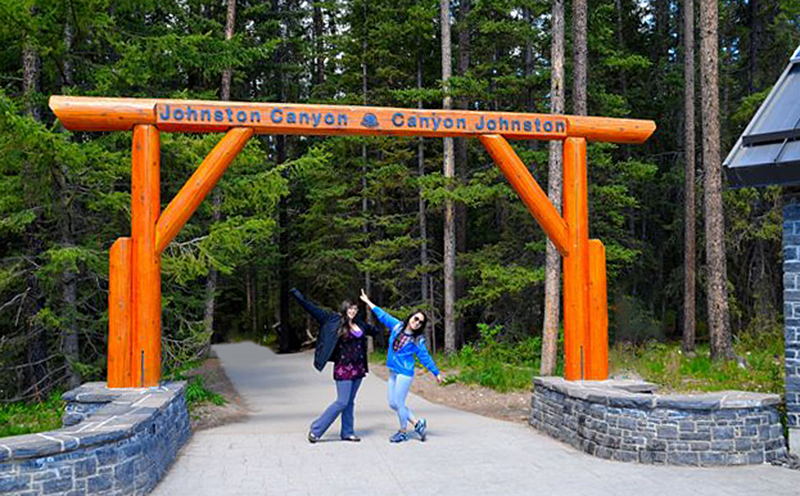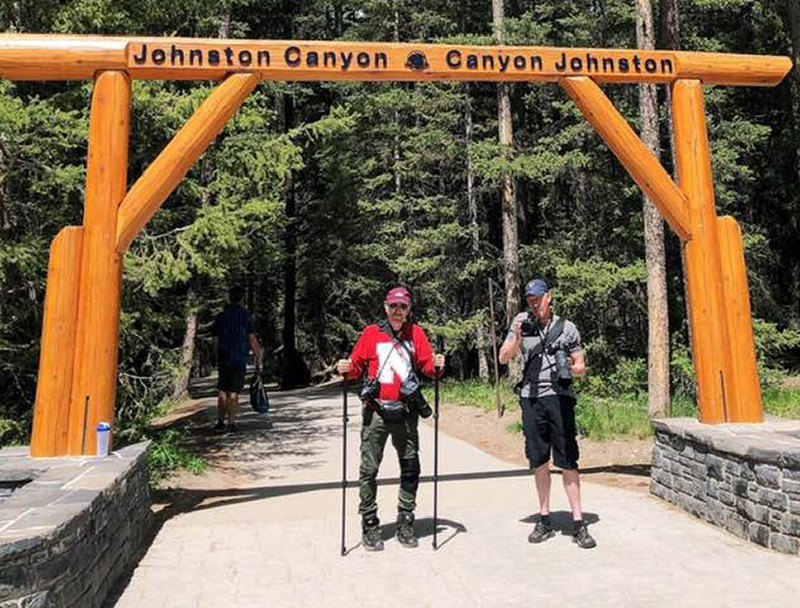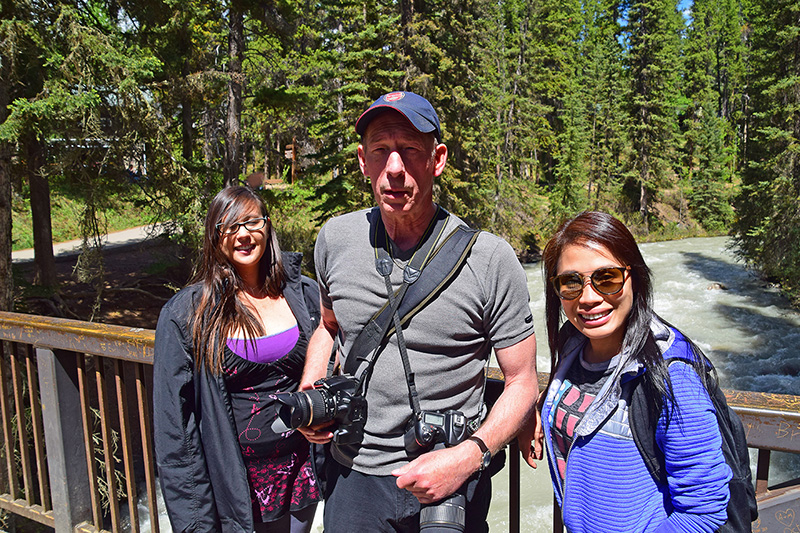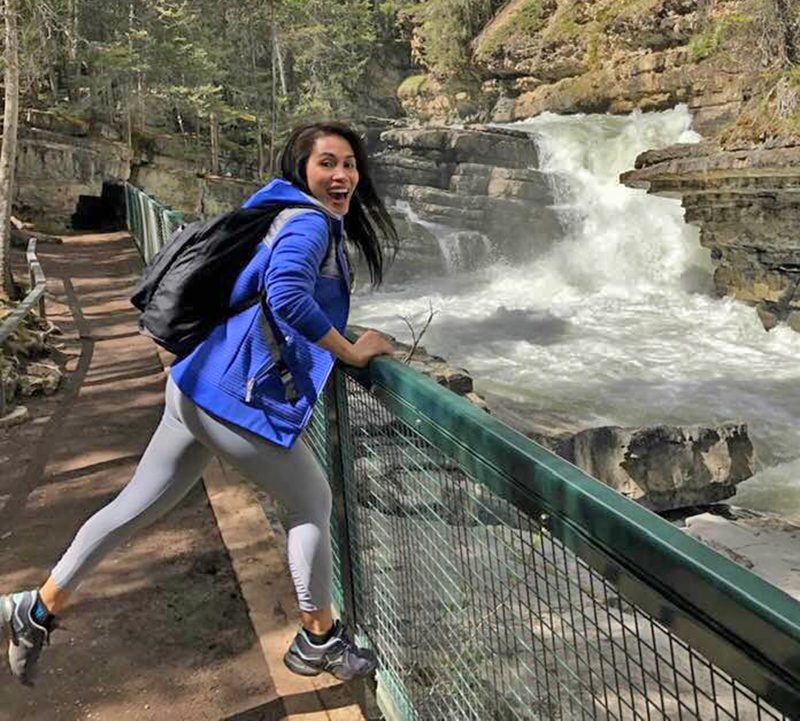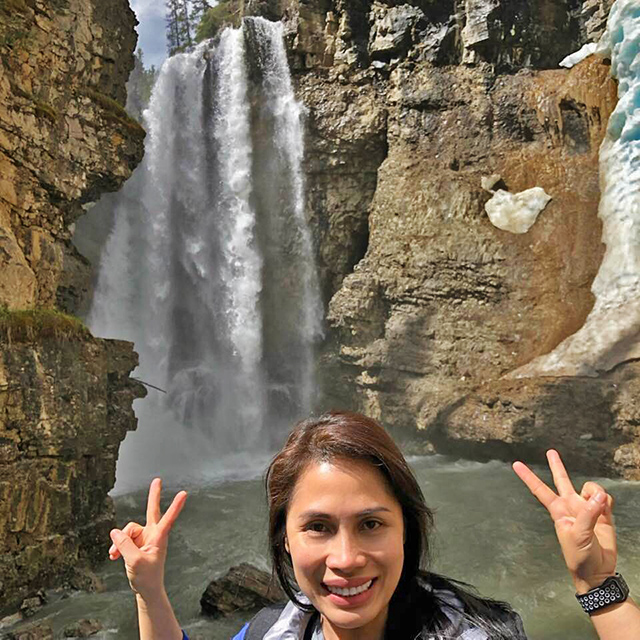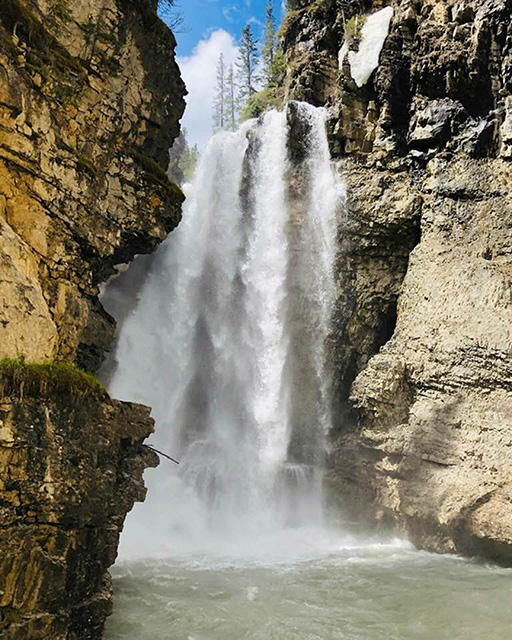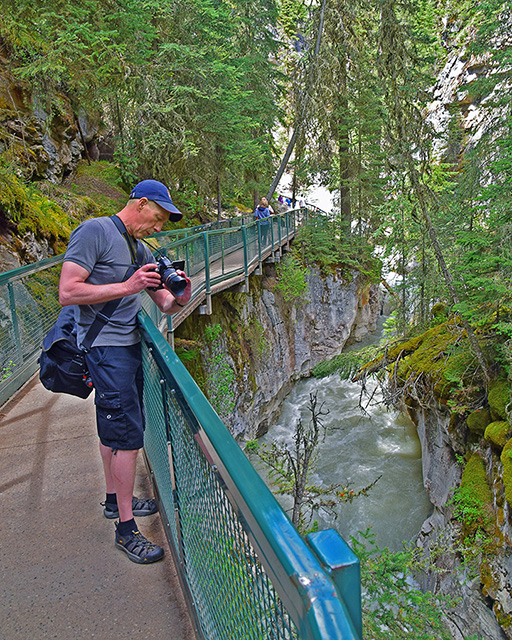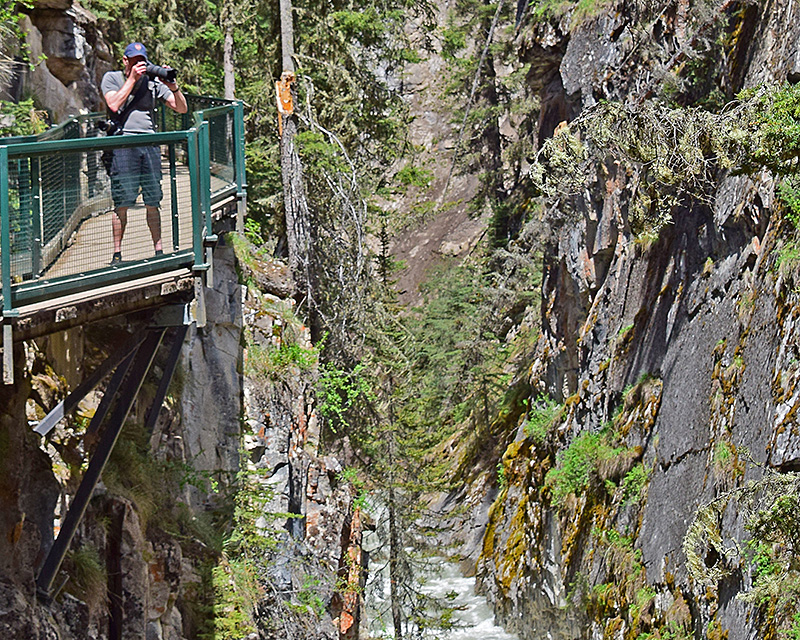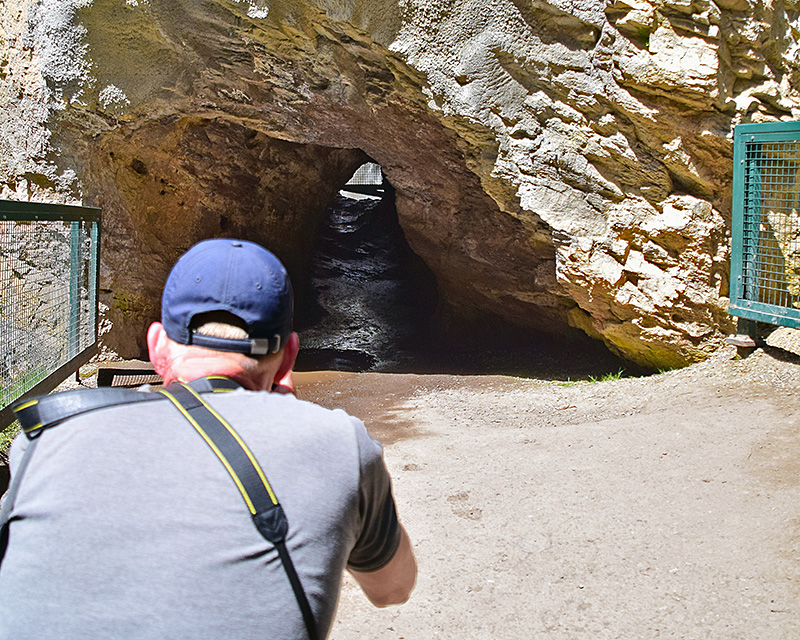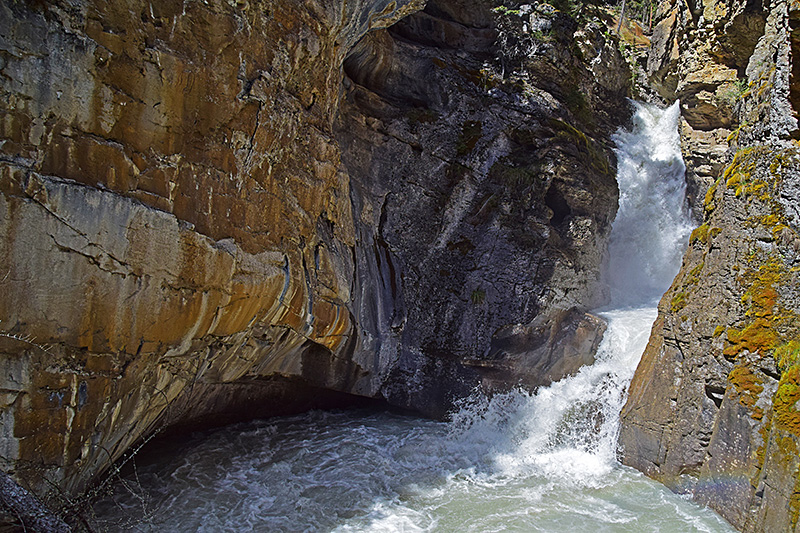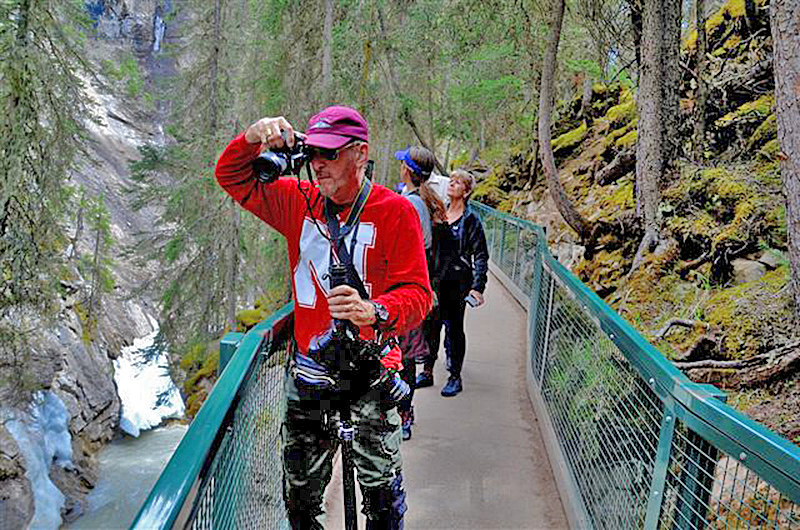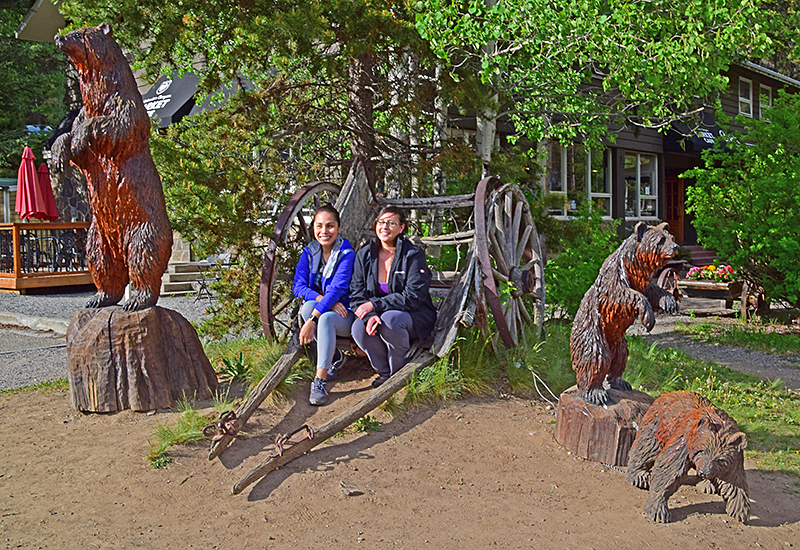 Video of Iryn & Sara's hike
We saw a Black Bear and Elk in velvet on the way to Resort! and a cute chipmonk in the blooms.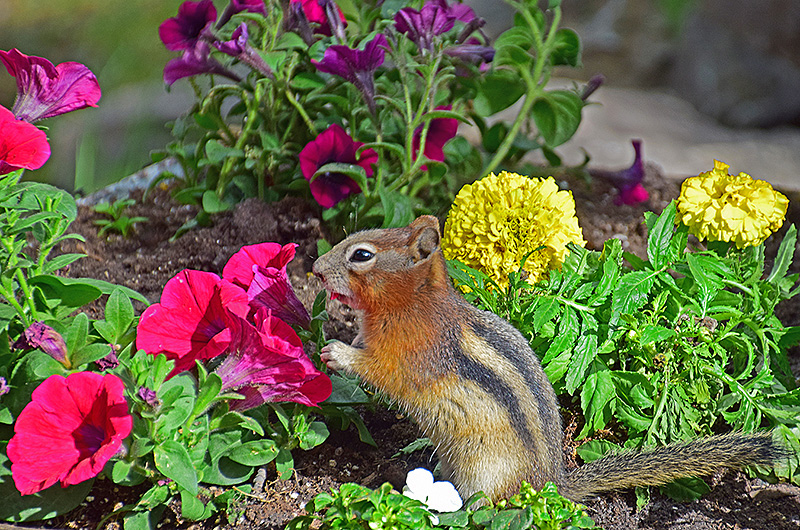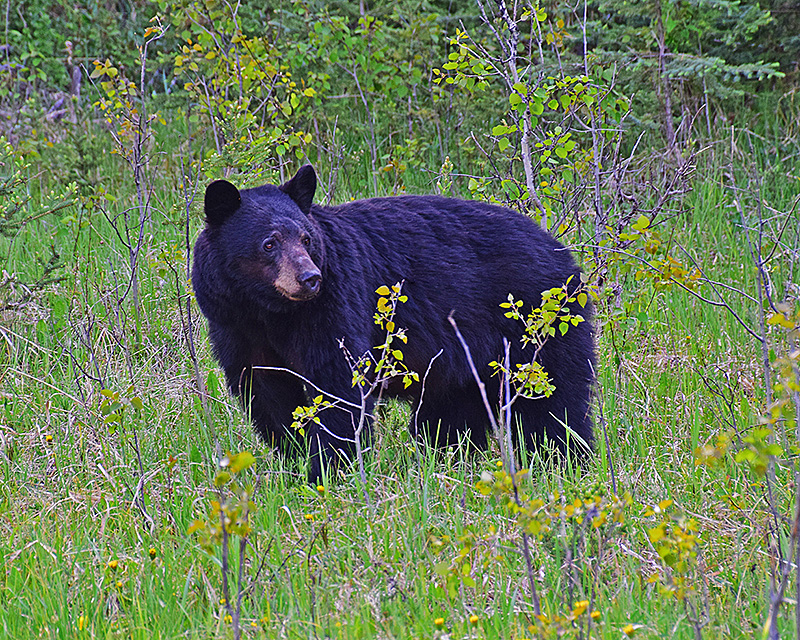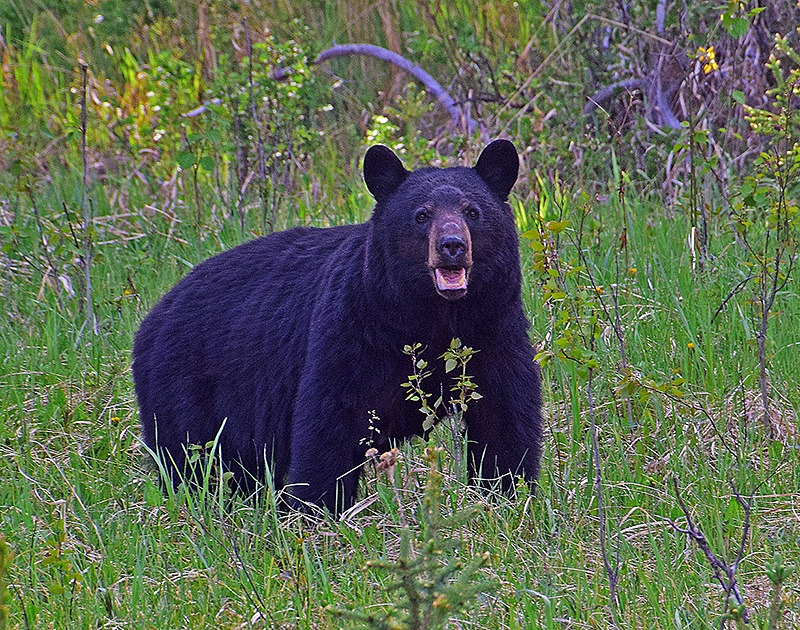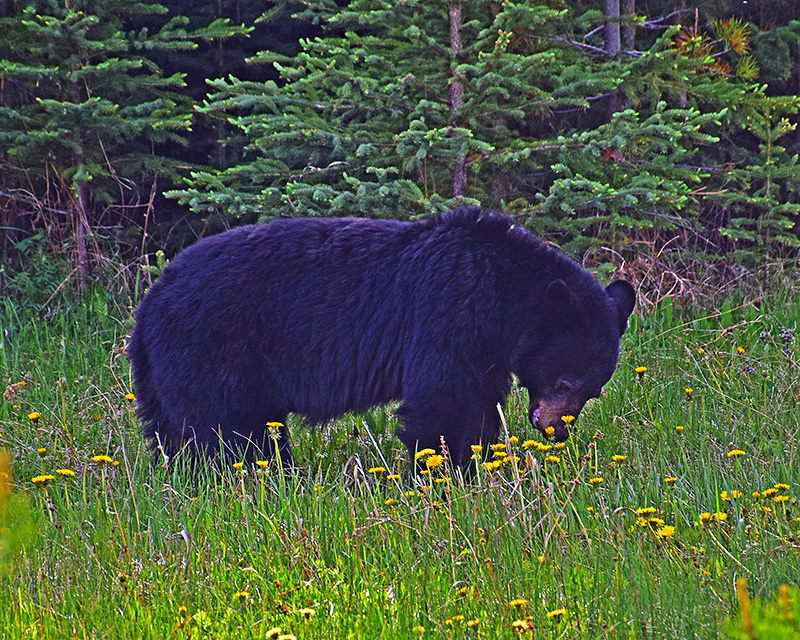 This Bull Elk in velvet is going to be a big one, he has 3 months to grow his horns. as the four front tines are huge, he may very well end up a 7x7.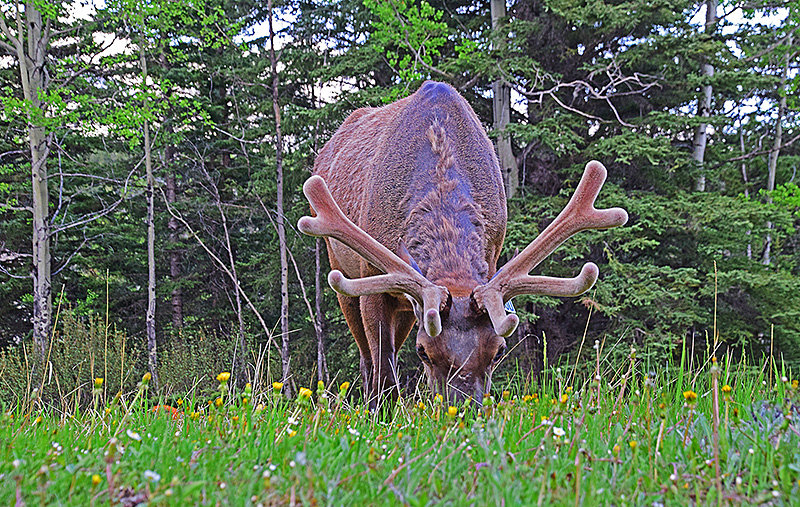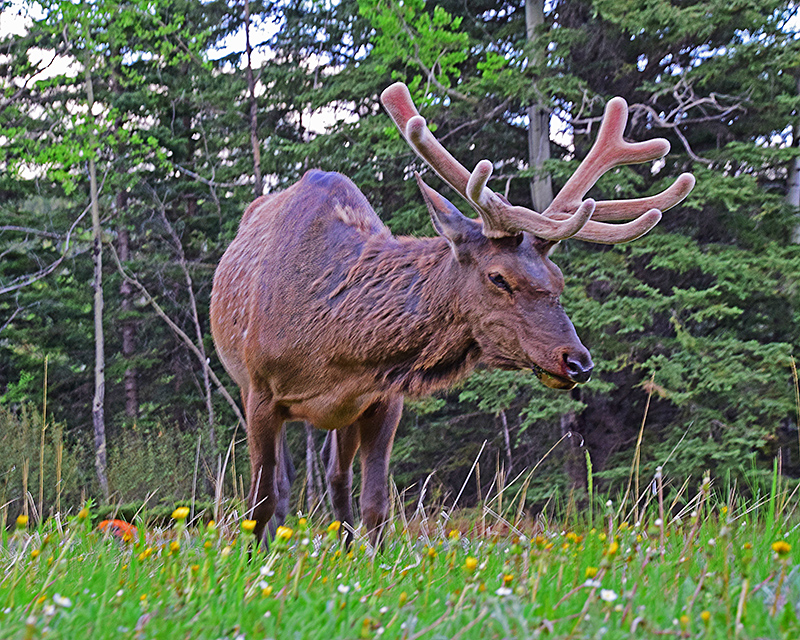 We went downtown Banff and got some souvenirs, then back to Resort.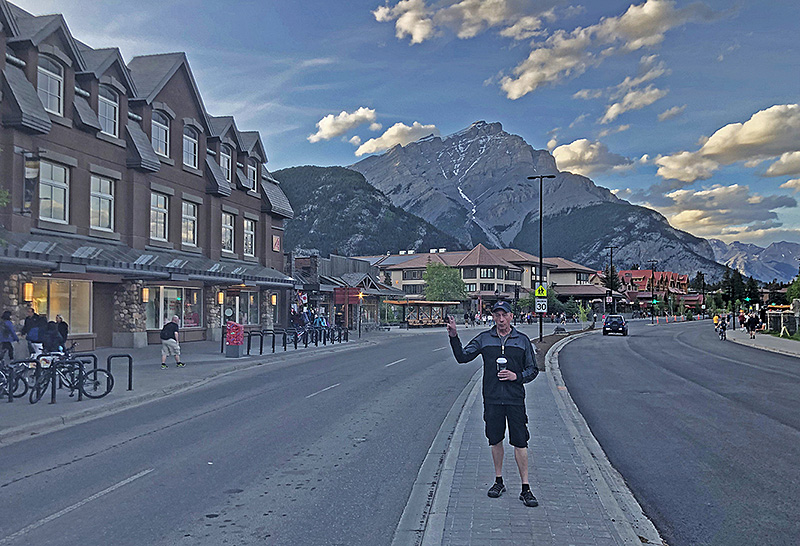 Wednesday we went to the famed Banff Gondola!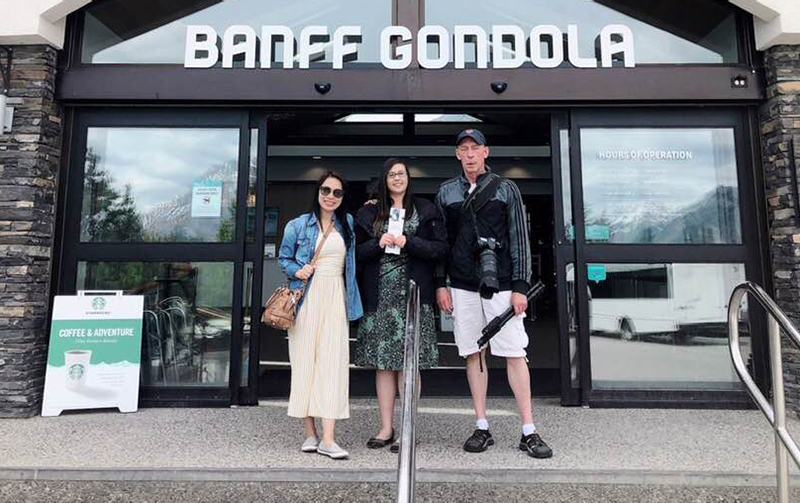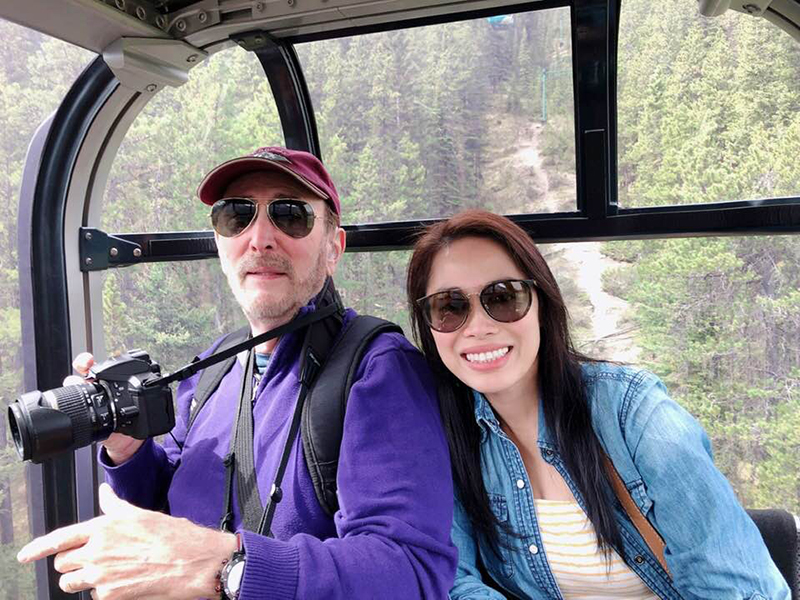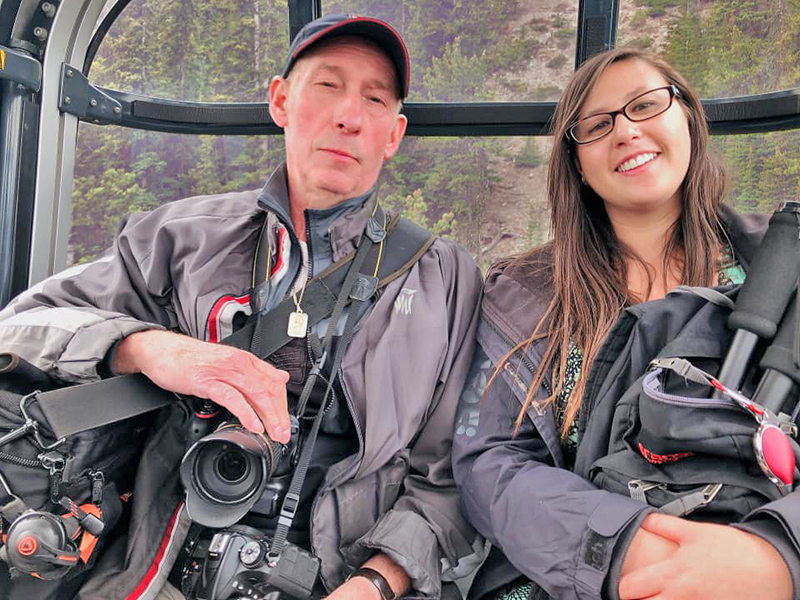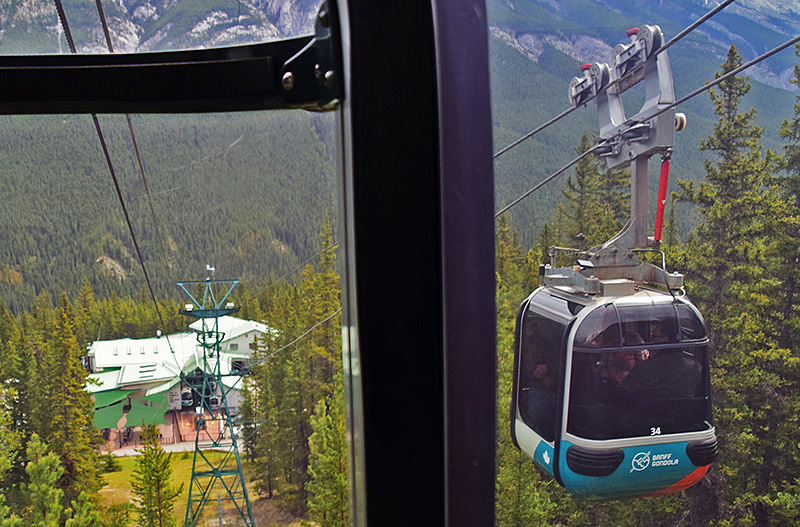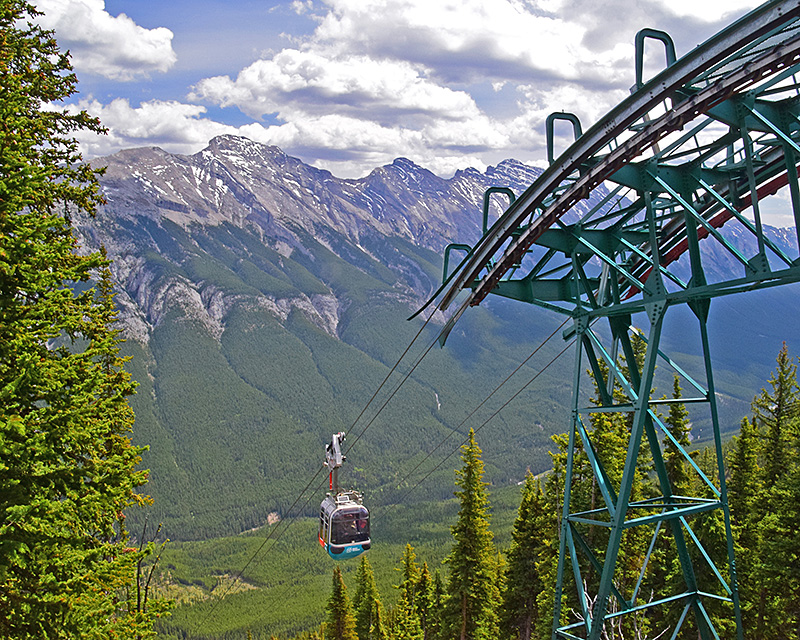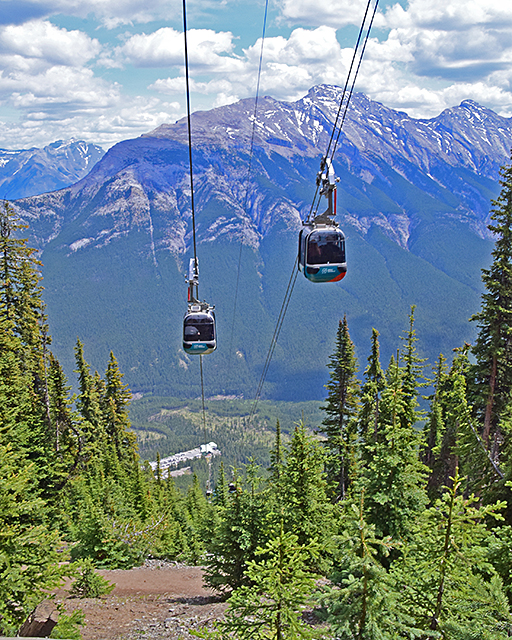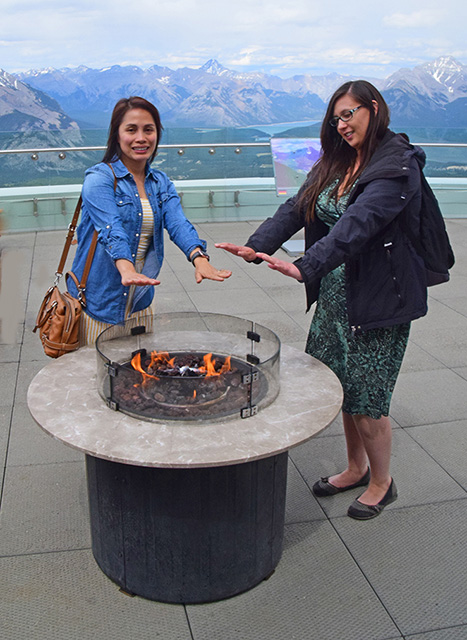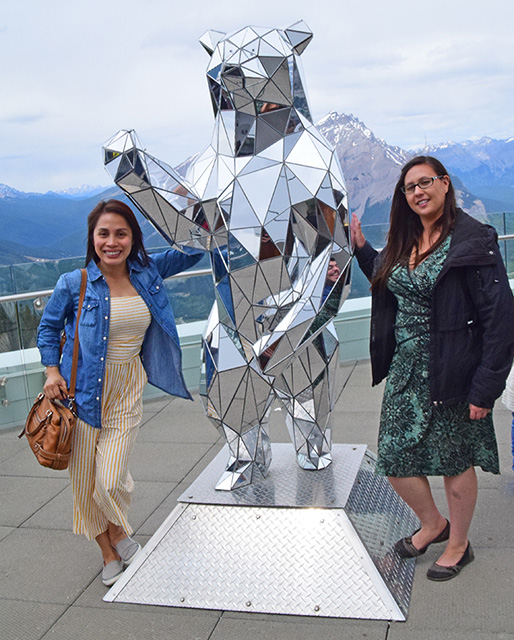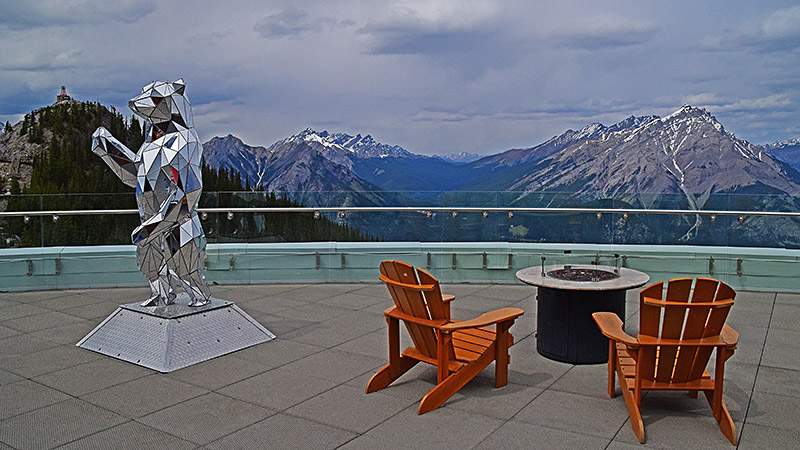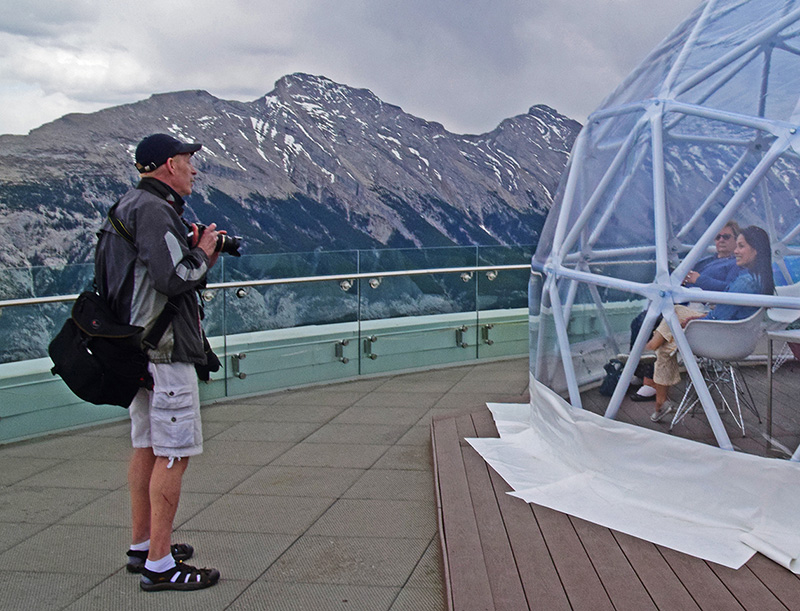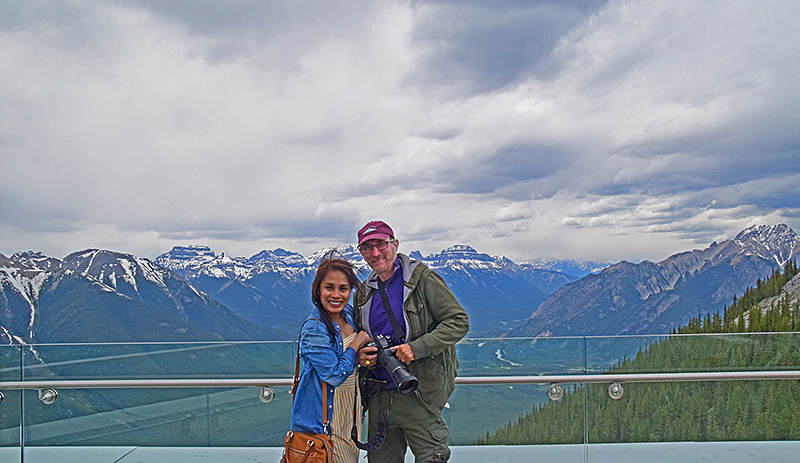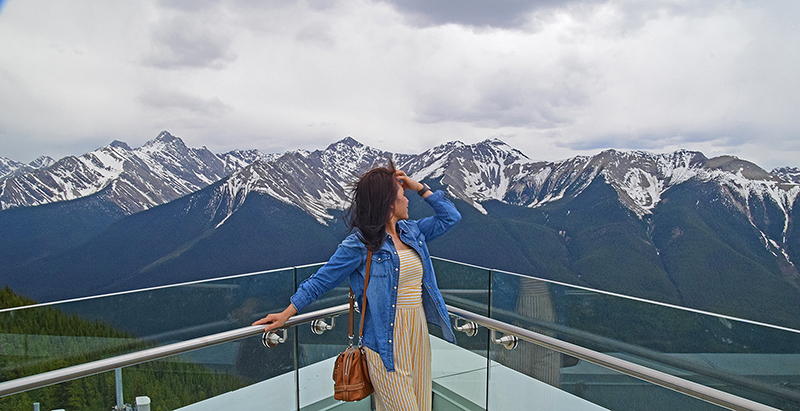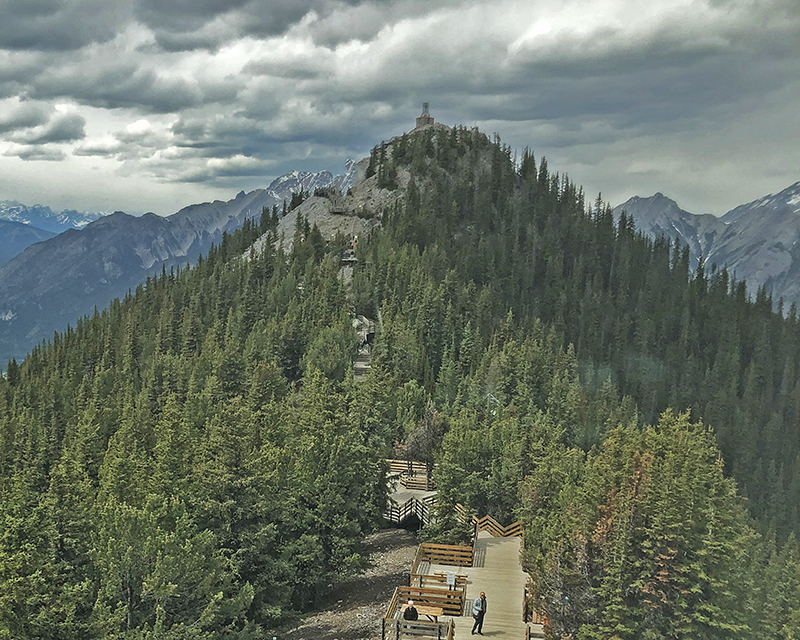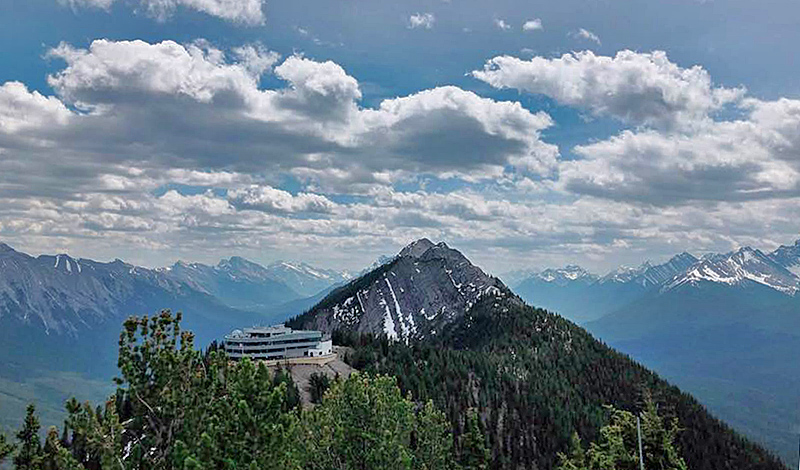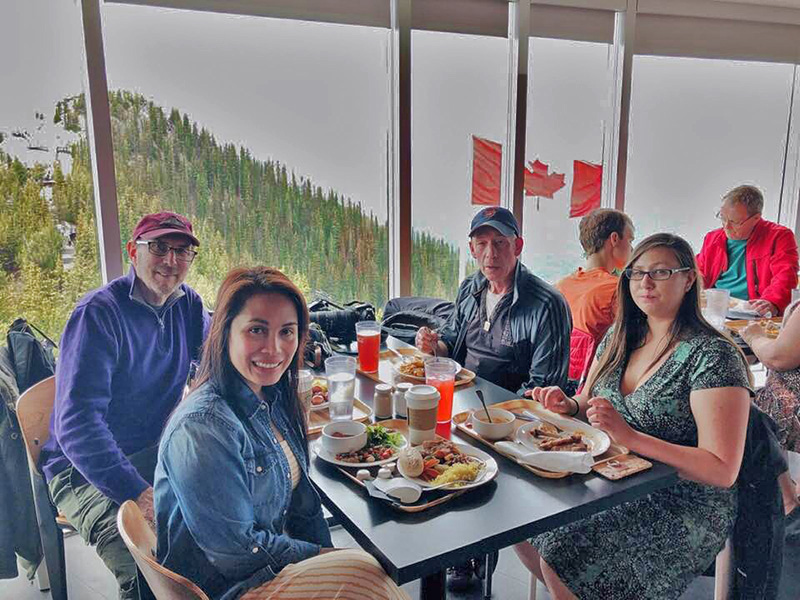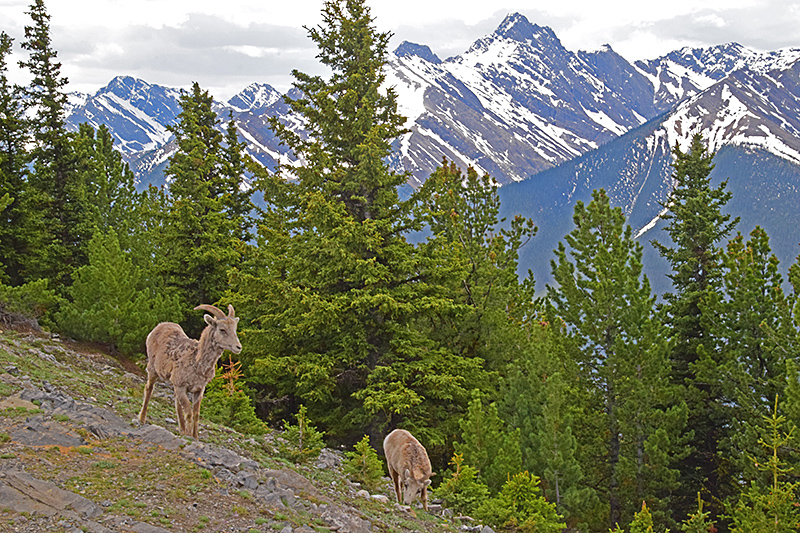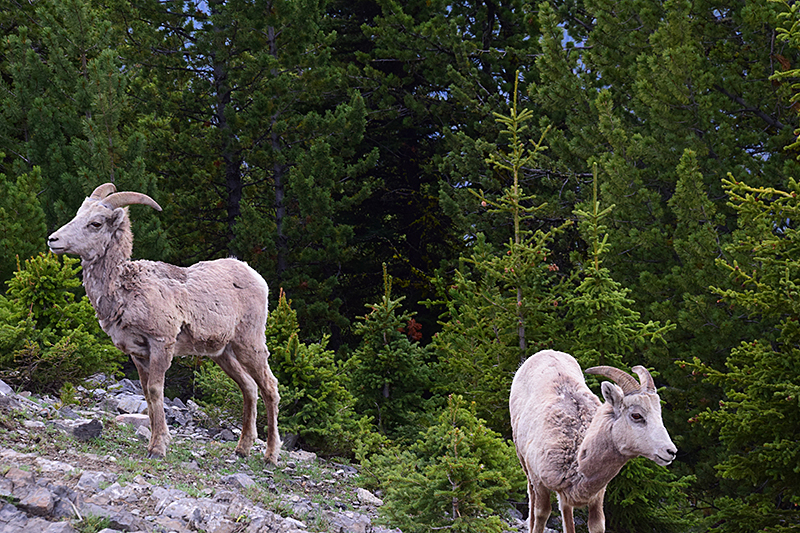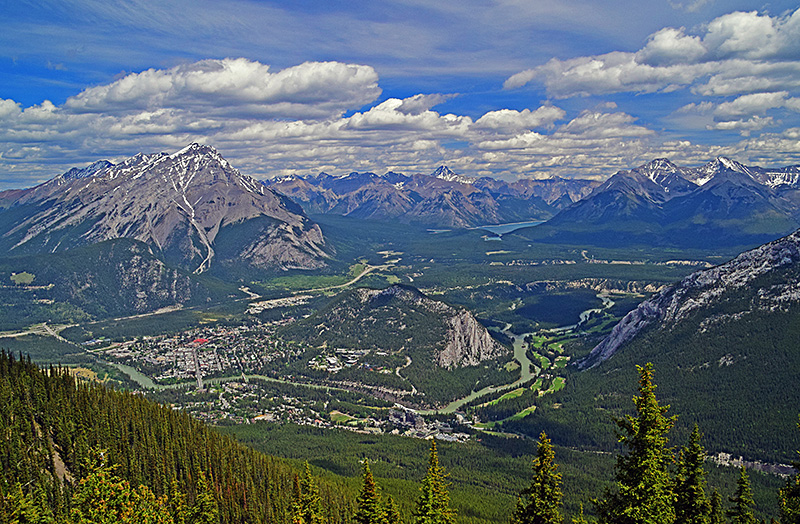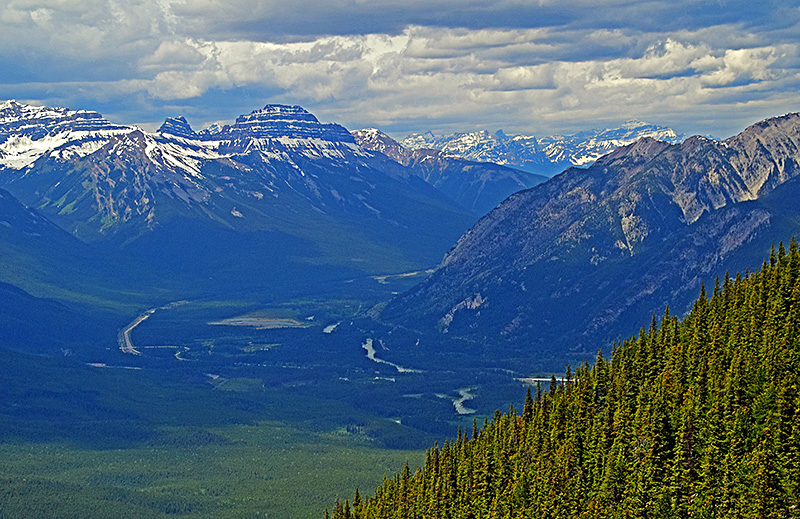 After a 8.2 mile hike yesterday and 2.2 mile hike up to the lookout Iryn and Sara went to the Hot Springs to soak up sore muscles!.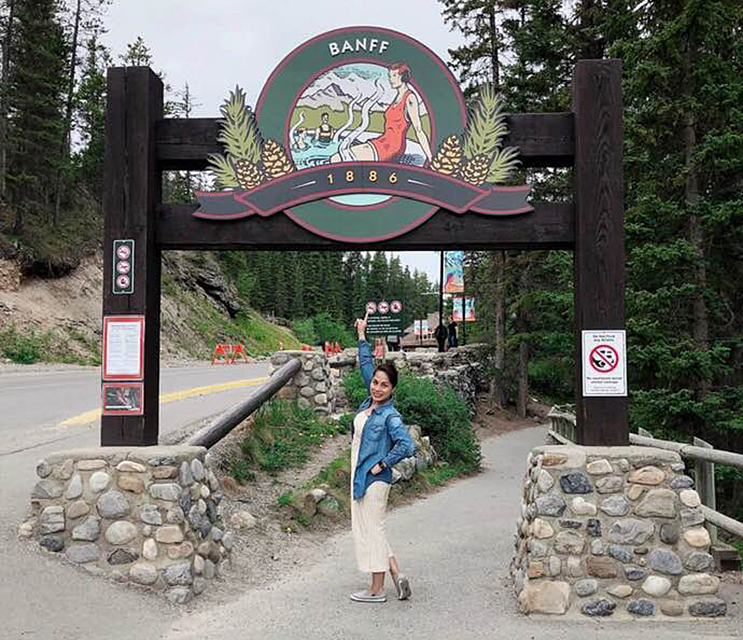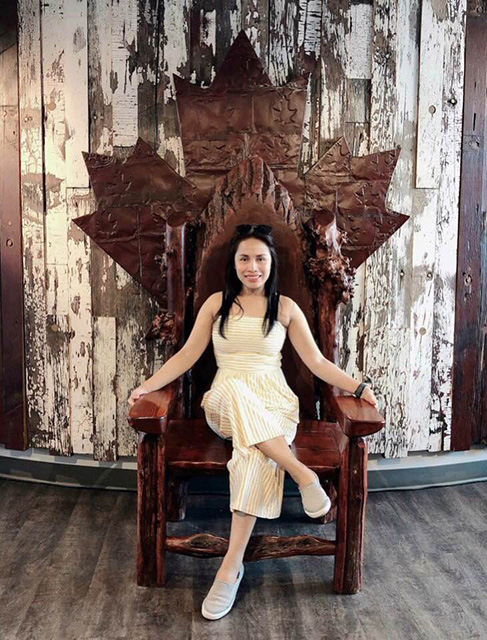 After Hot Springs went up to Lake Louise It was cloudy and raining so we didn't stay long and went back to Resort.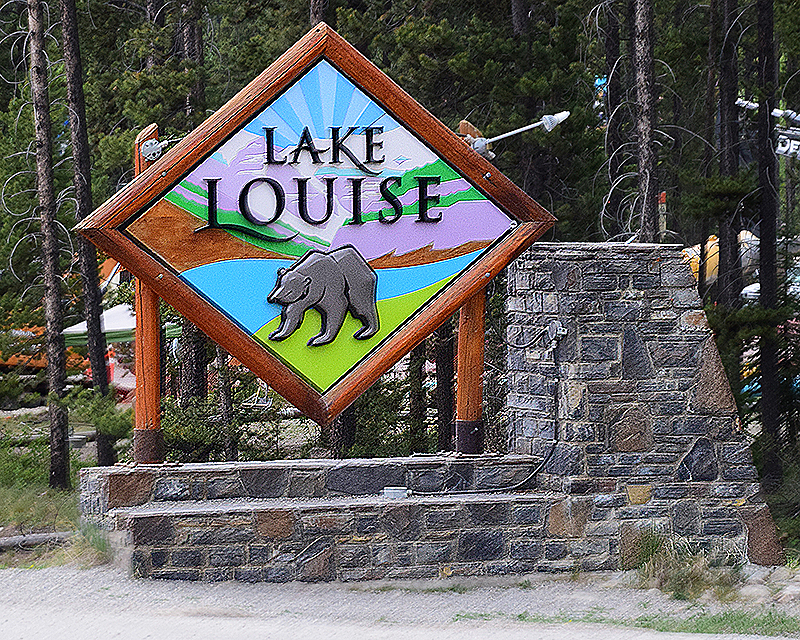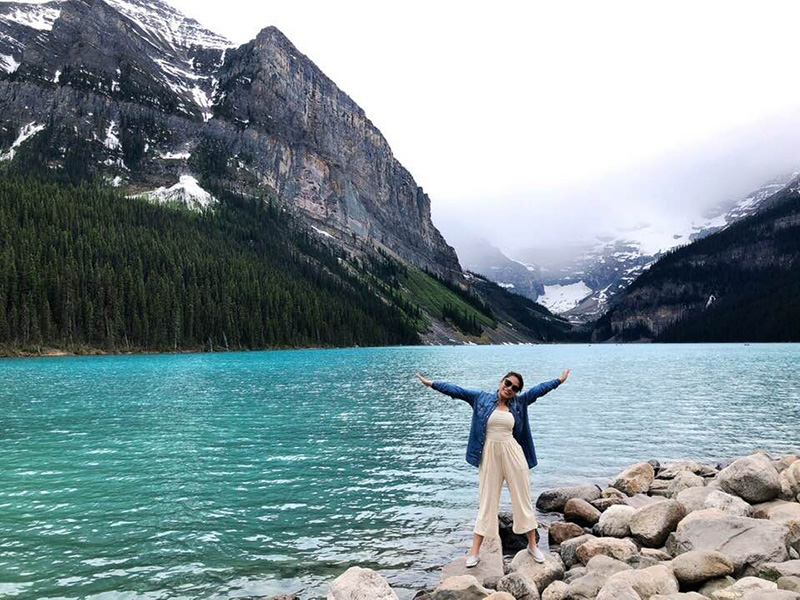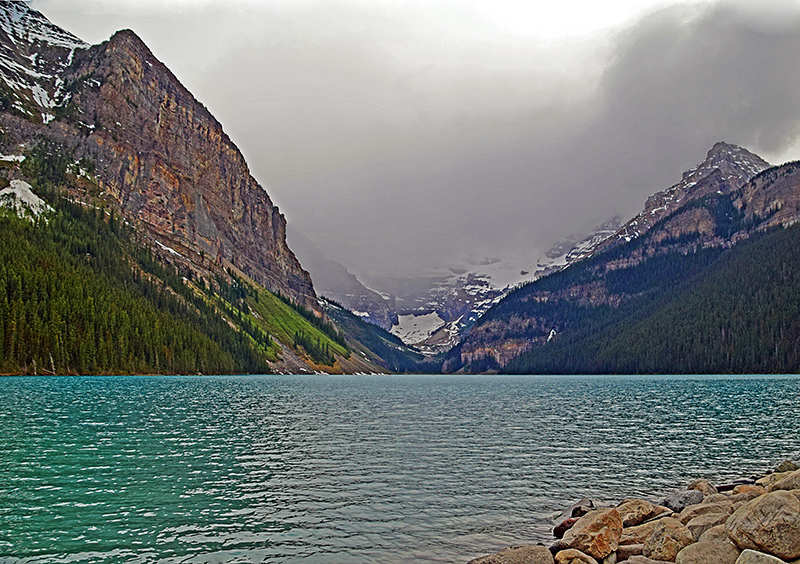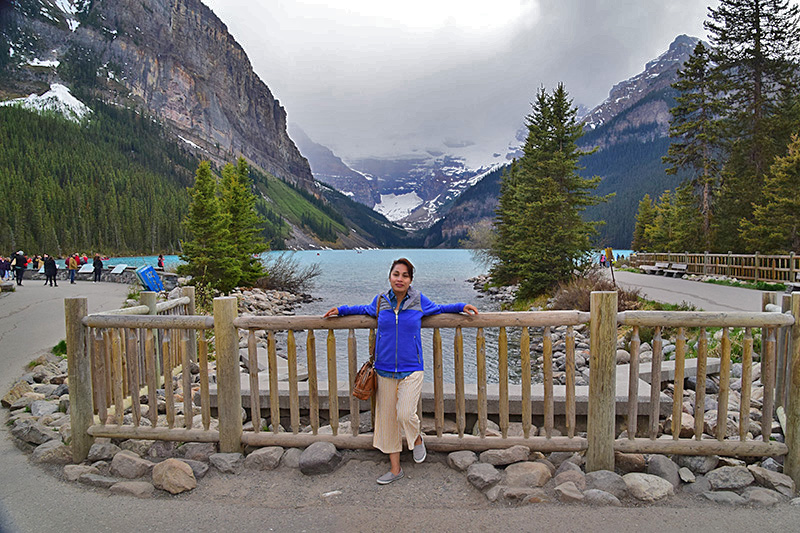 Sara stayed at Resort with Iryn while I camped with Dan at the lake. Boys roughing it and girls doing their thing. Iryn and Sara were swimming at the hotel waterslides when we showed up in the morning.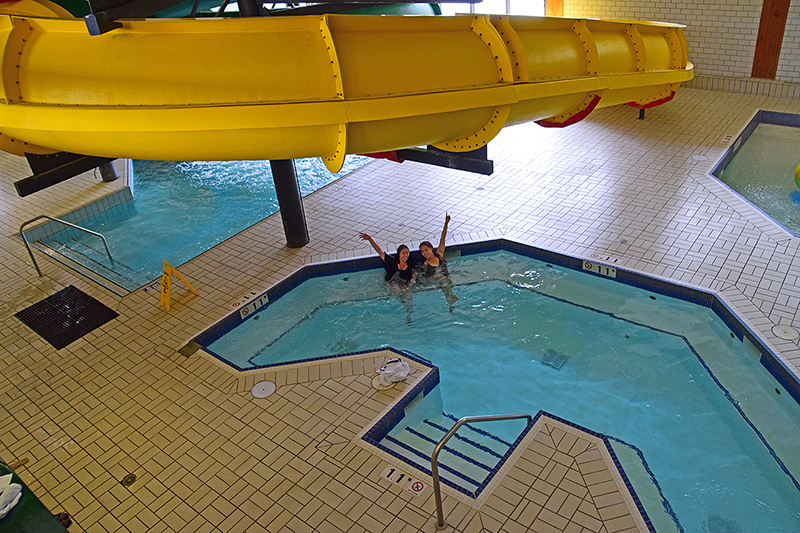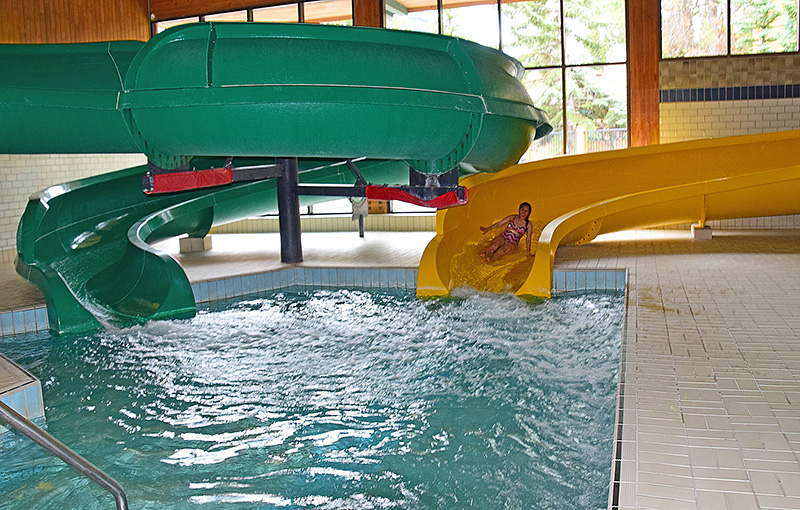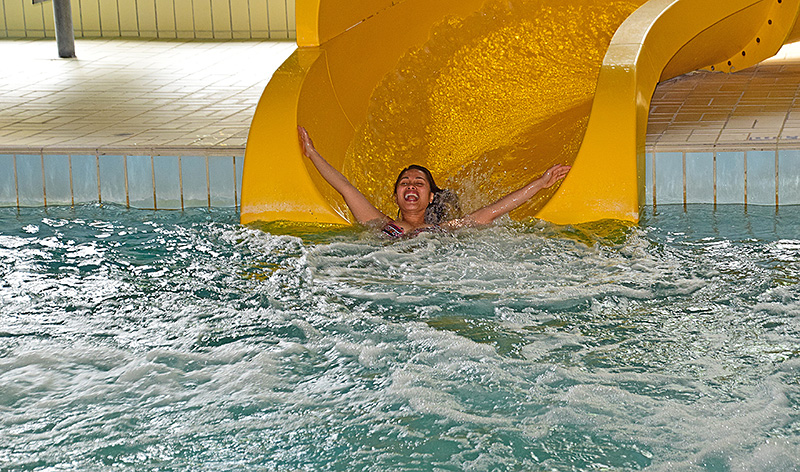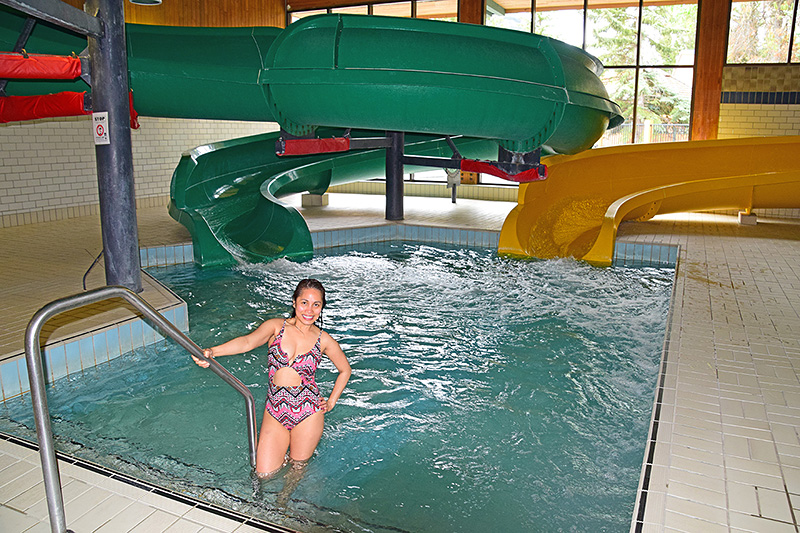 They forcast snow for early Friday, so we broke camp a day early. Dan and Sara stayed at Restort the last night. We saw some Ram Goats while coming to Banff. One big one in that bunch.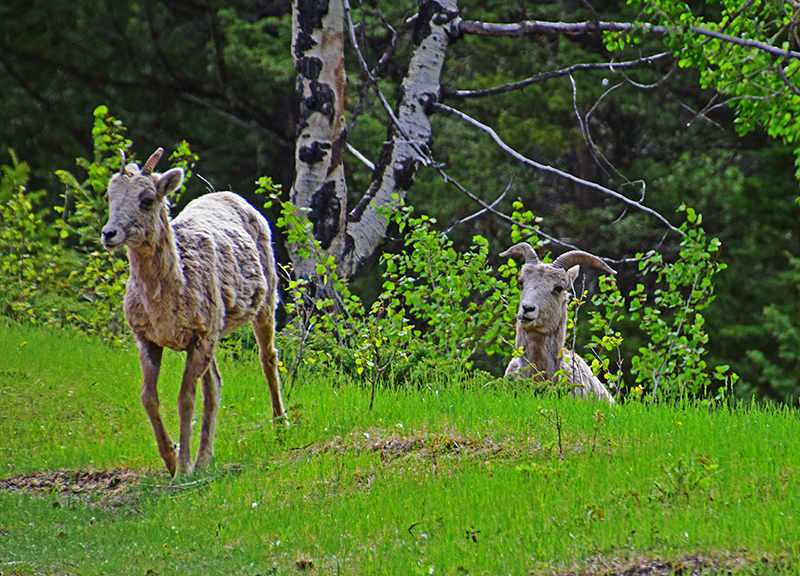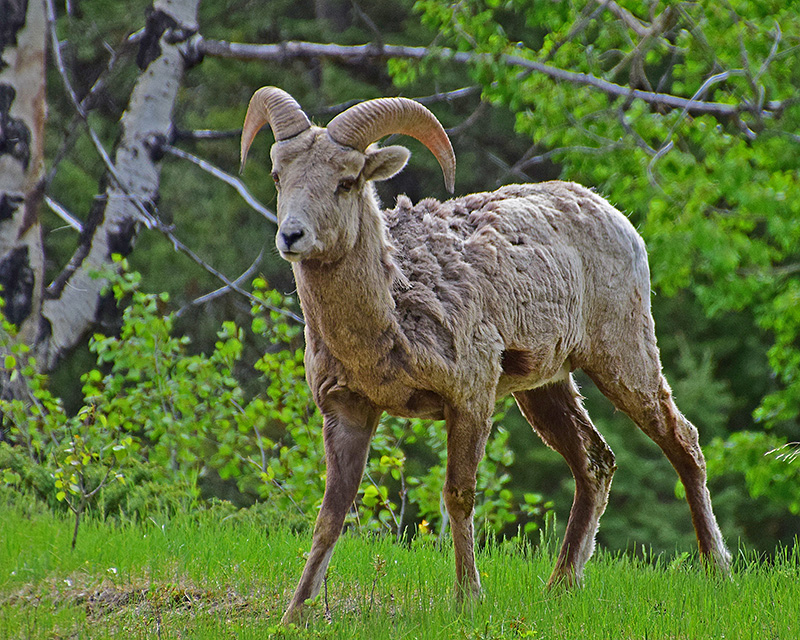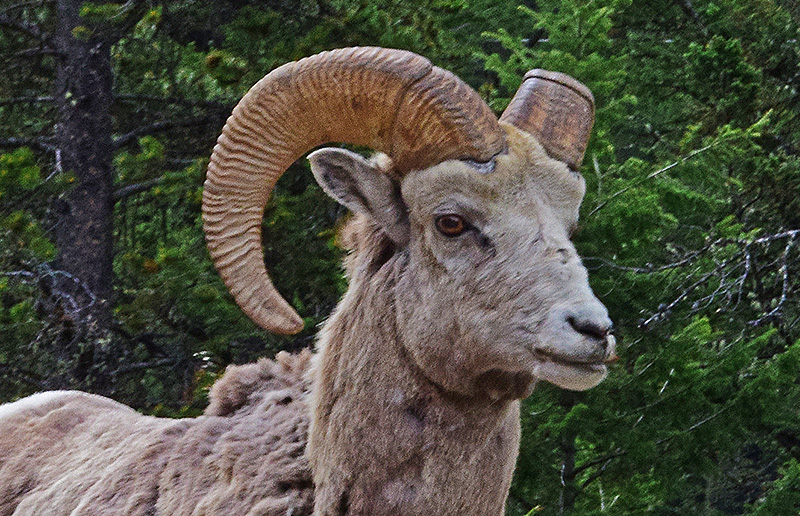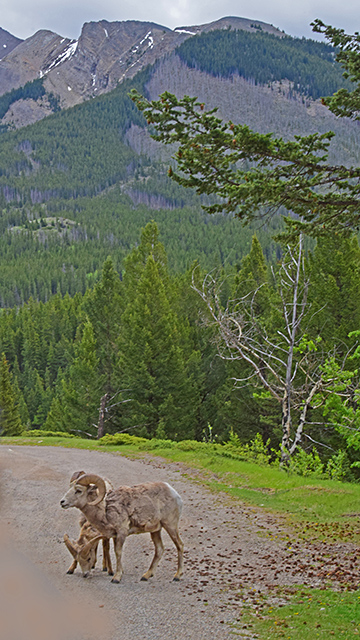 Saw this wild Rabbit and Mule Deer in Velvet near the Resort. The Mule deer still has three full months to grow his horns, He is going to be a big one, at least a 4x4 or bigger. The tips are already starting to branch out.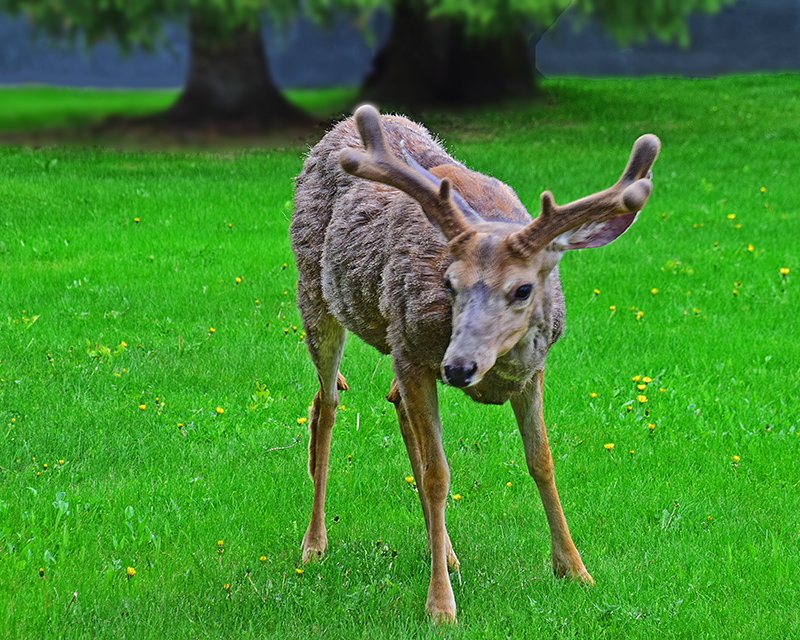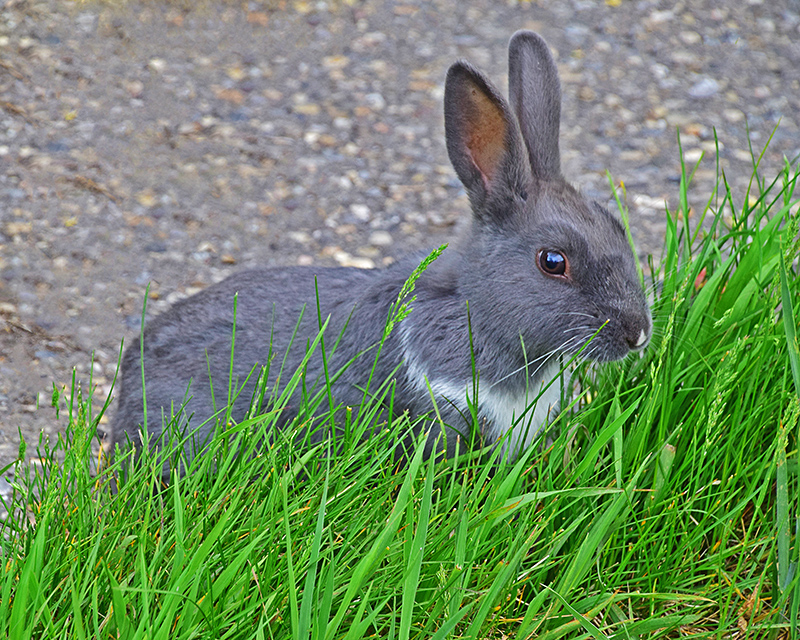 Last day here in Banff, so we went to another town that was just as nice, Canmore. Very Quaint and surrounded on all sides by massive mountains.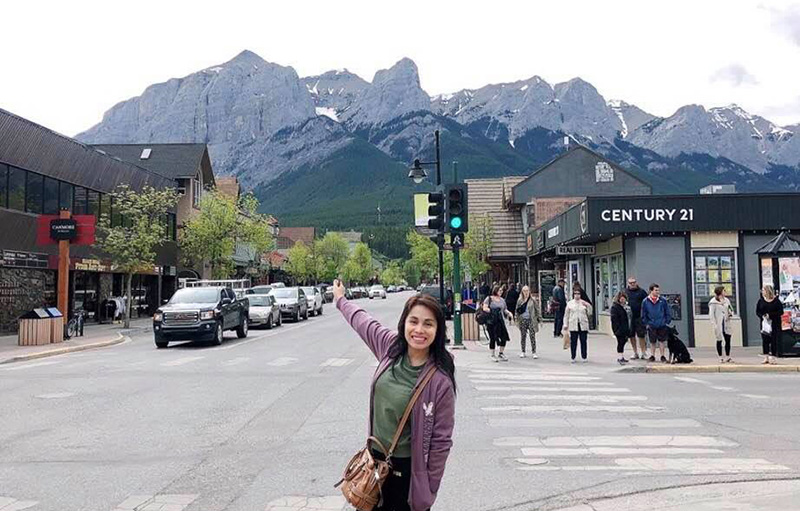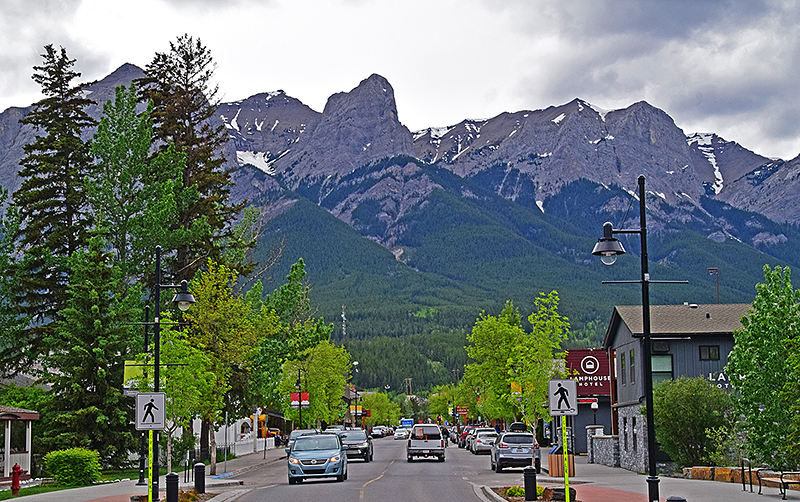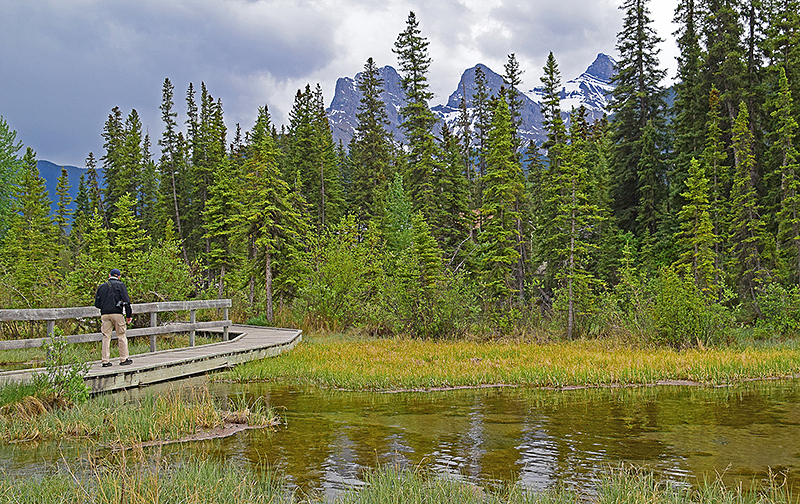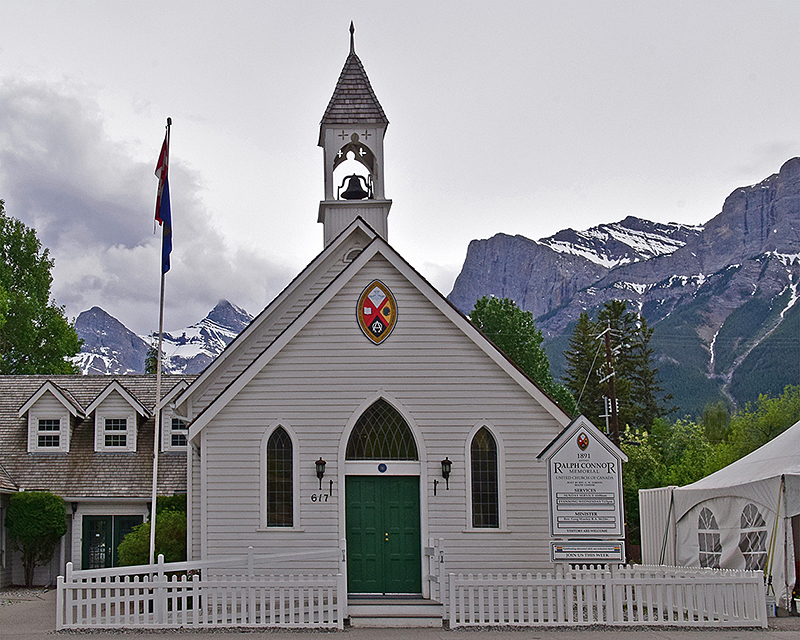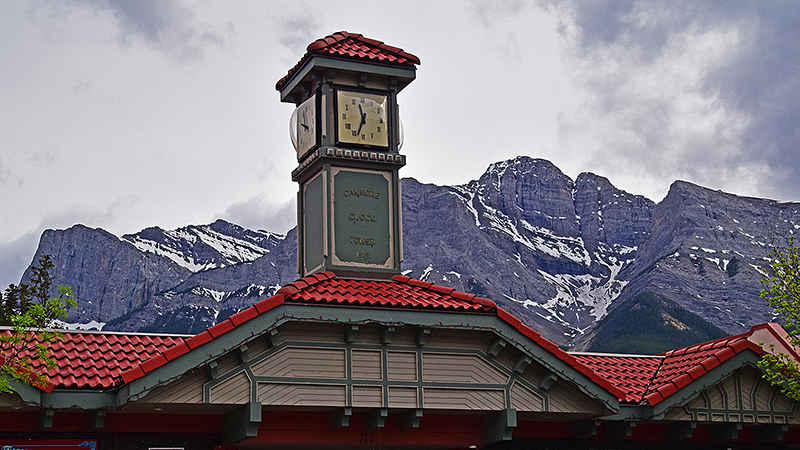 Vacation in Banff went by so quickly! Sad to leave Dan and Sara once again. But the memories are so sweet and that is what so great about photography and websites. So, Dan & Sara, goodbye once again for now. Banff was letting us know we're still in the mountains as it snowed as we were leaving!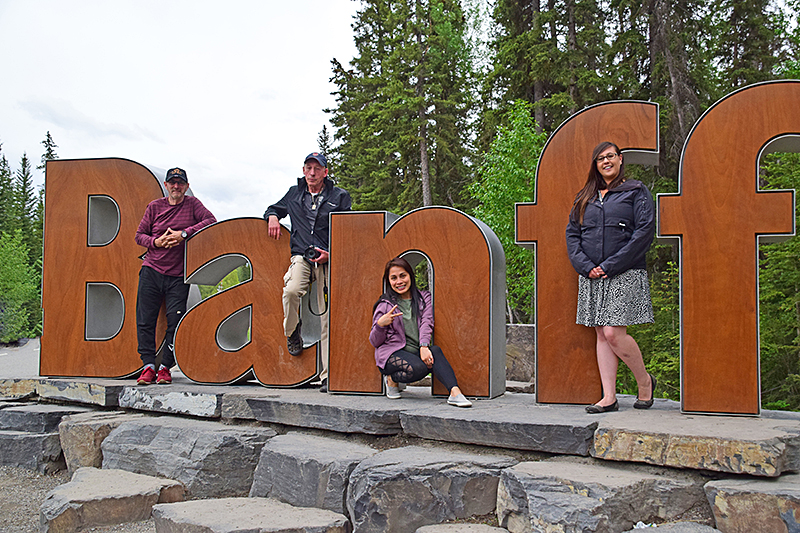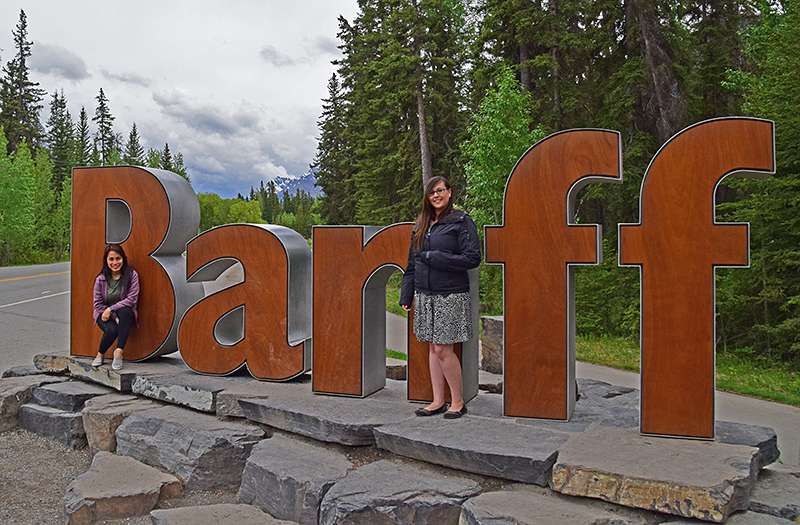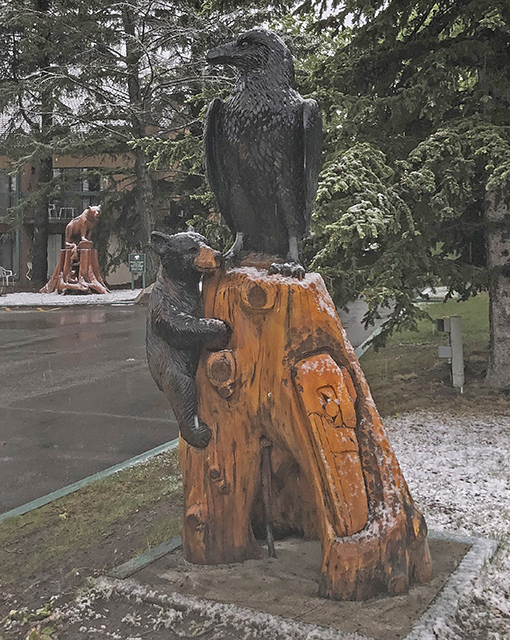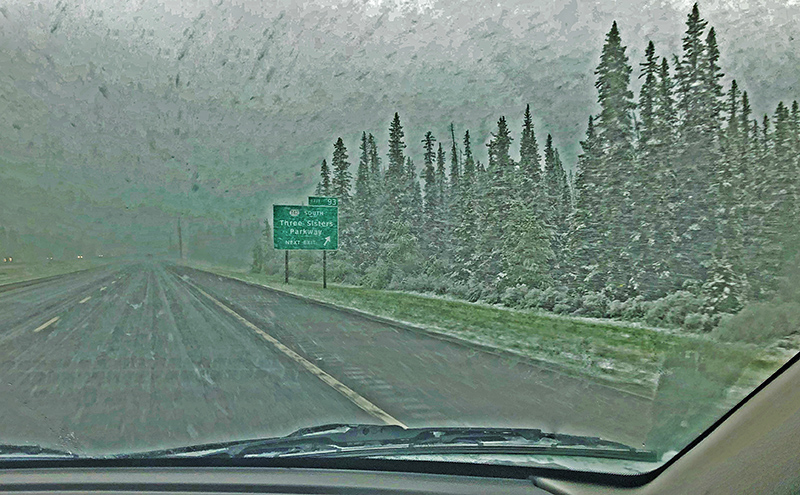 Flew right over Seattle on the way home... cool!