Feb 17th, 2011
The female returning to the nest with some more moss in her talons.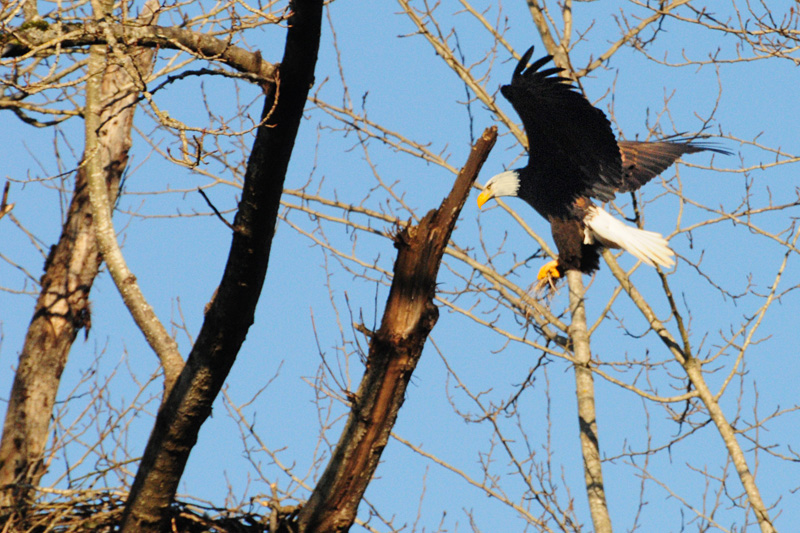 They are earnestly repairing and getting the nest ready here.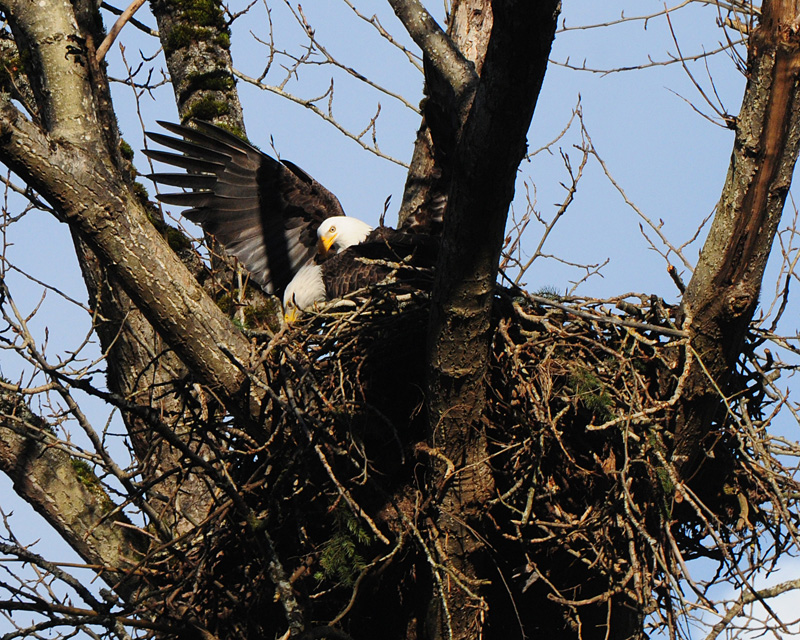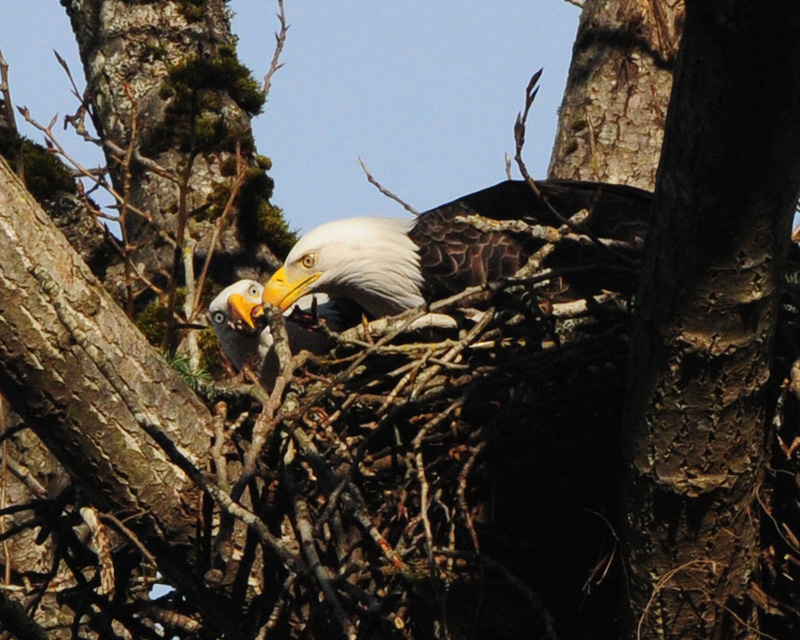 The Male then flew up to the perch to "supervise" from there.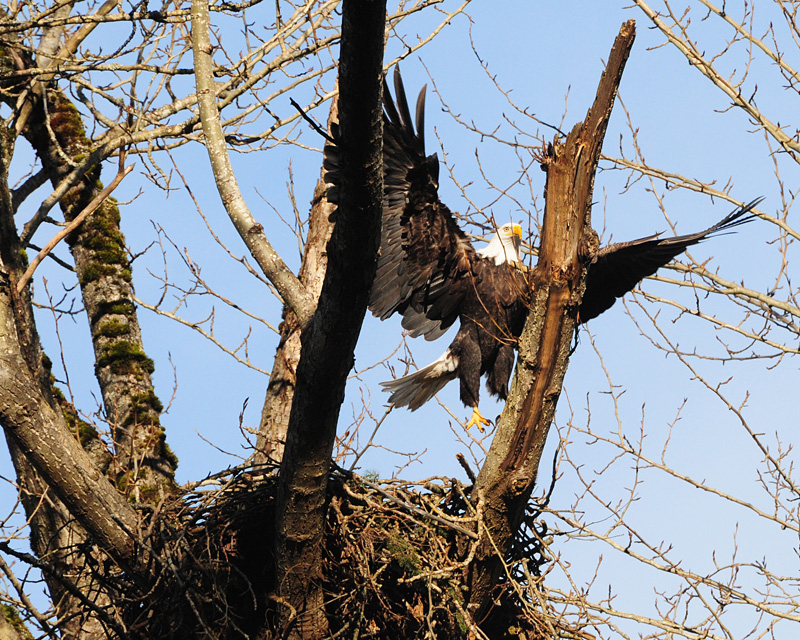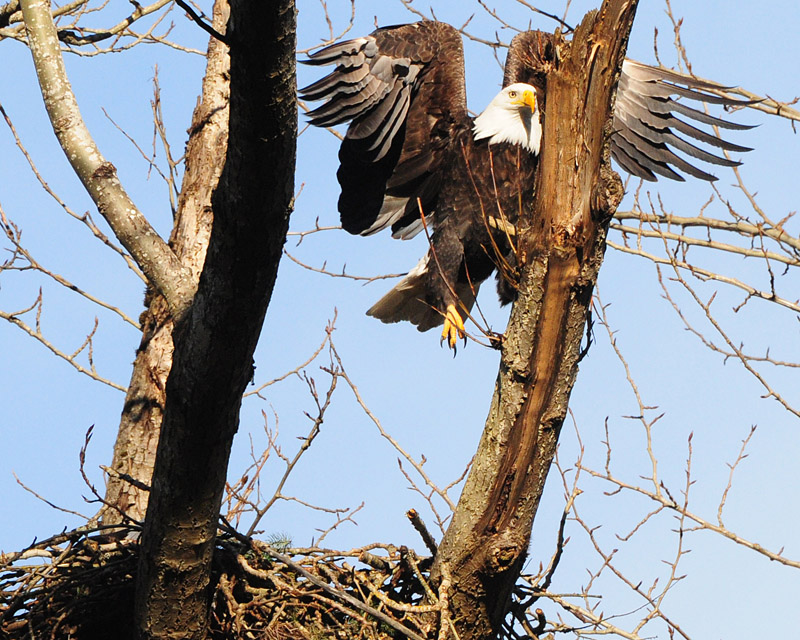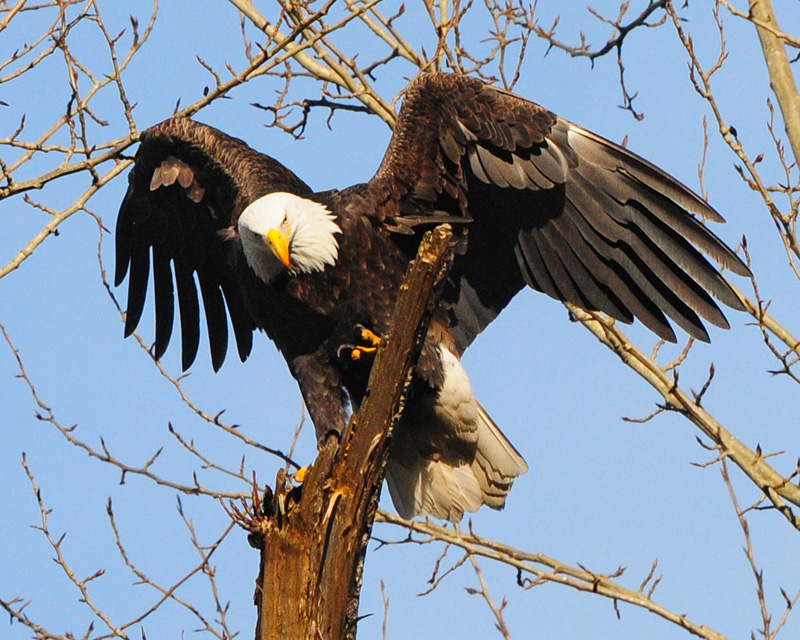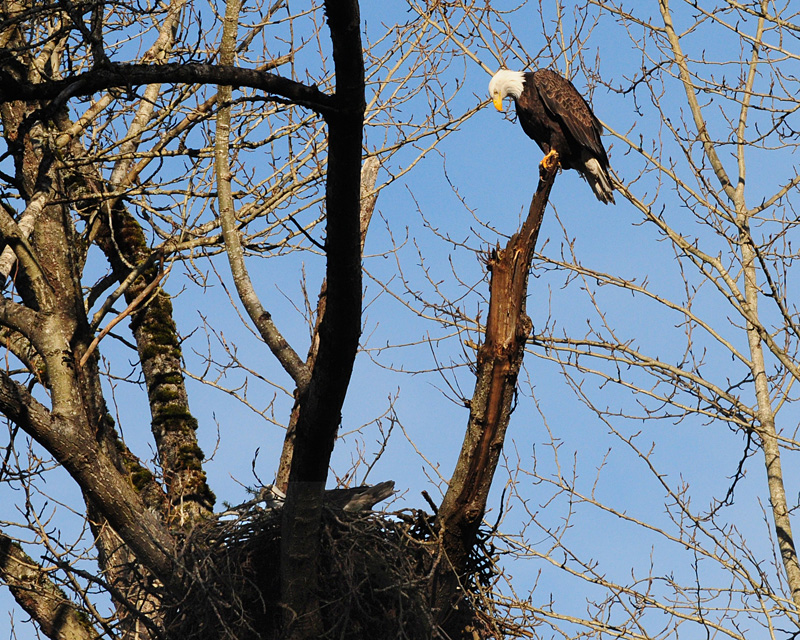 Here is a sequence of the male launching into flight!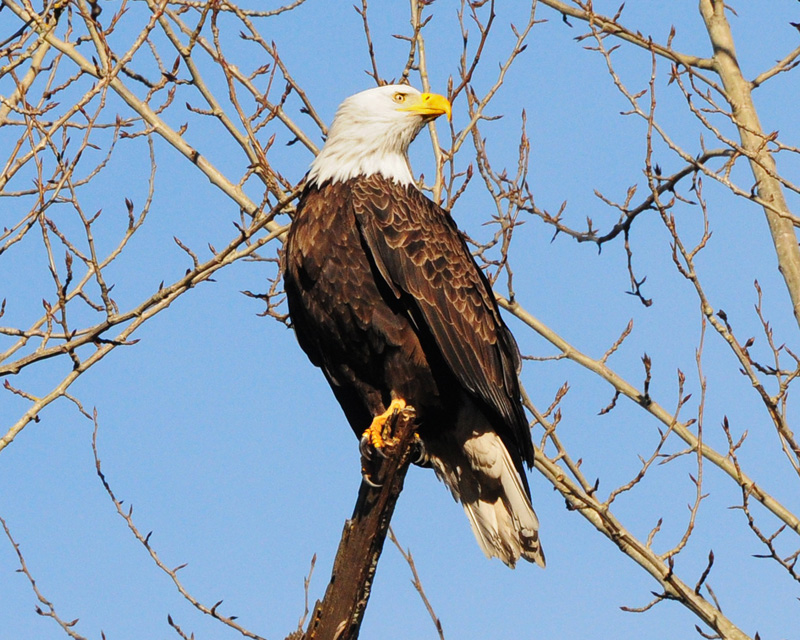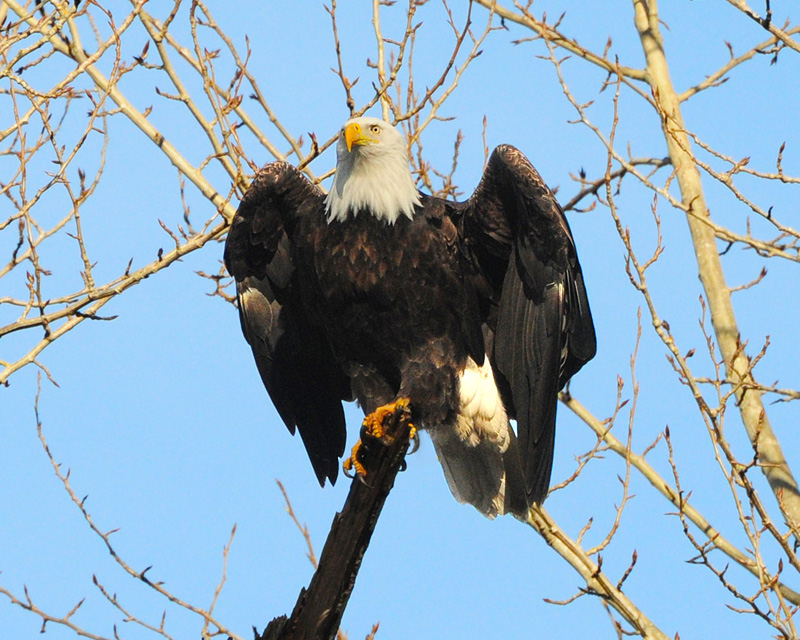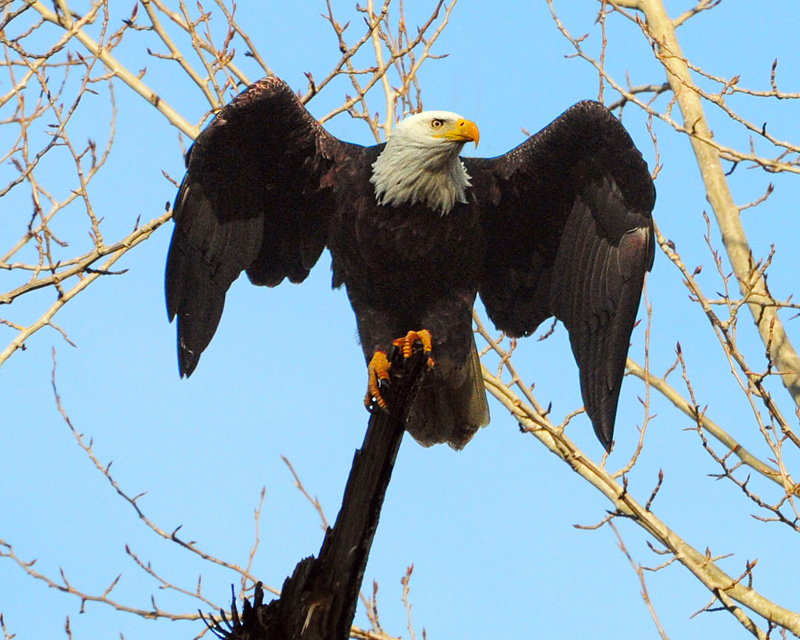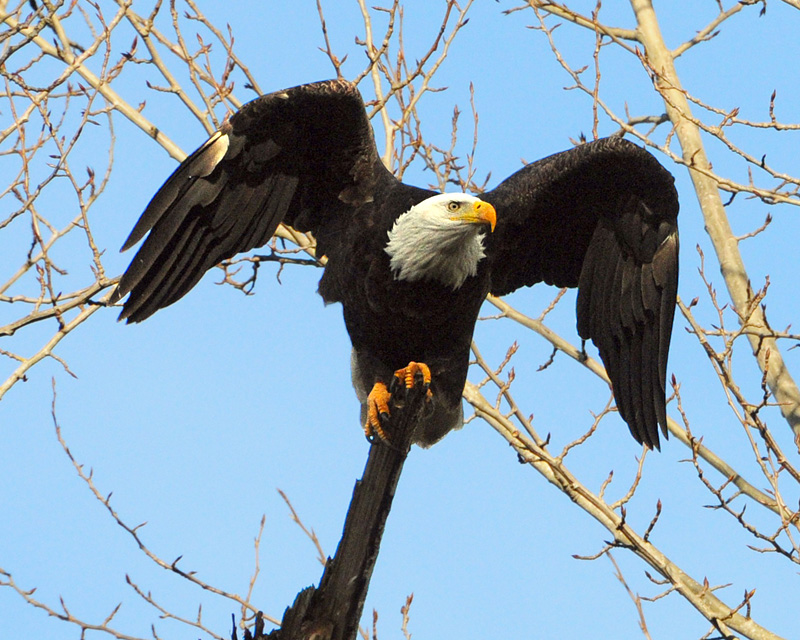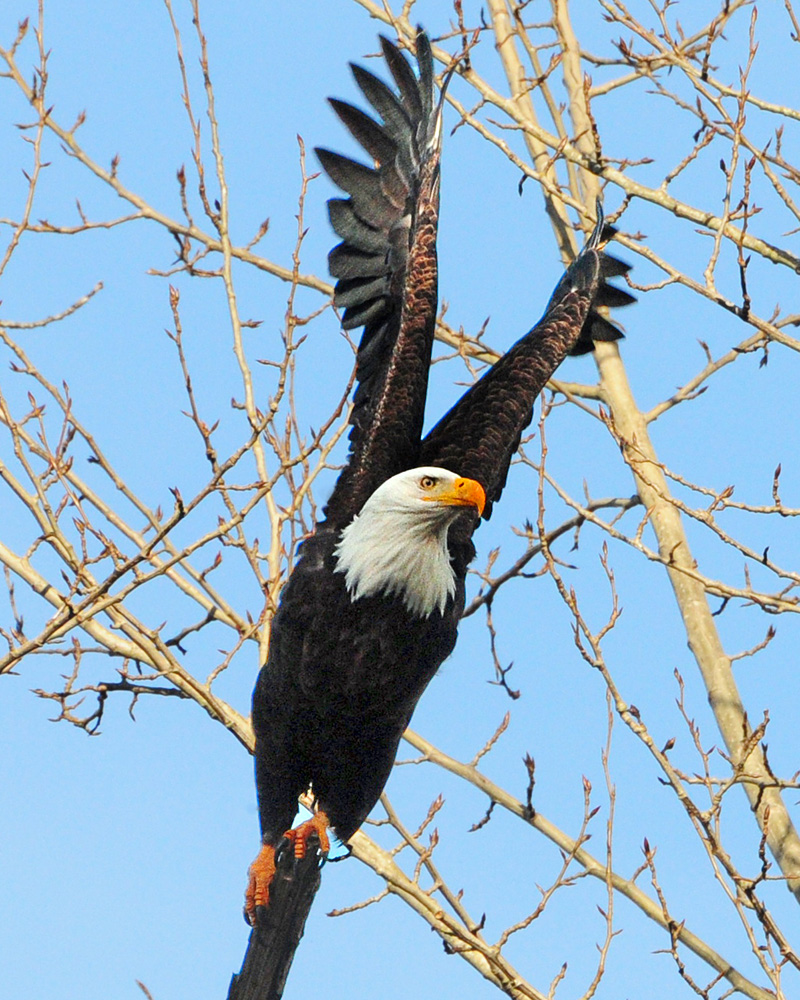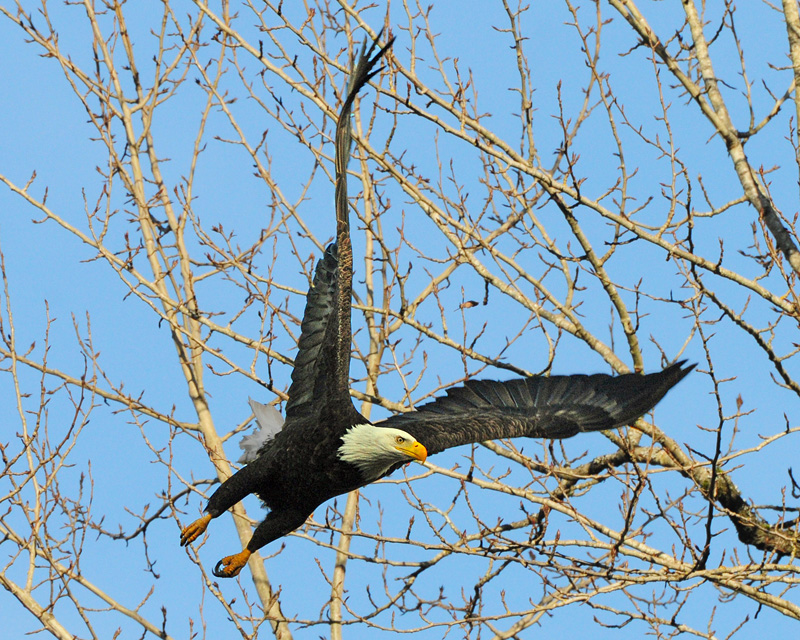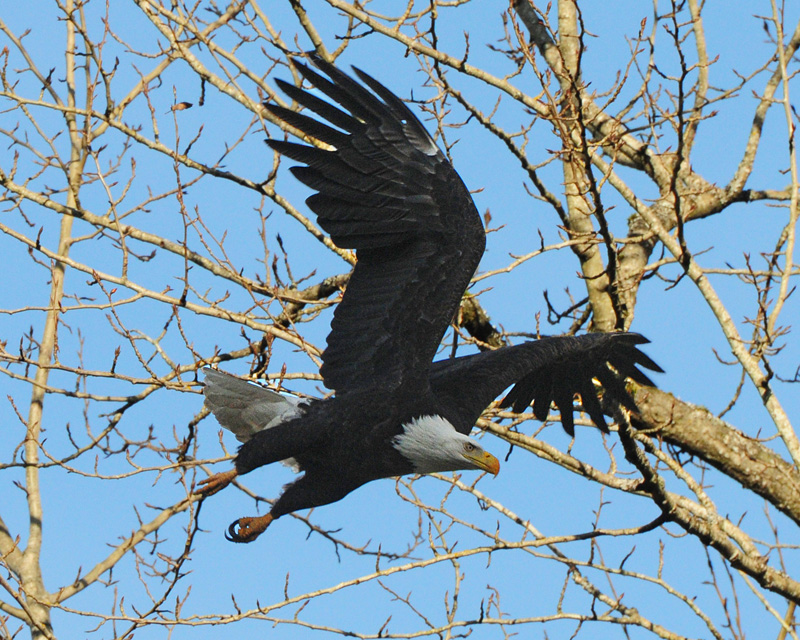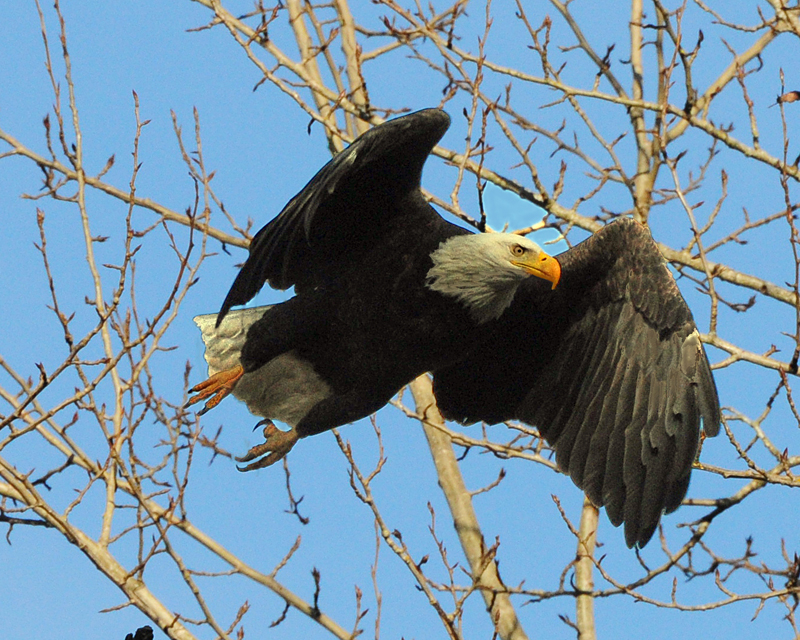 Not long afterwards, the female left too. That ended my day there.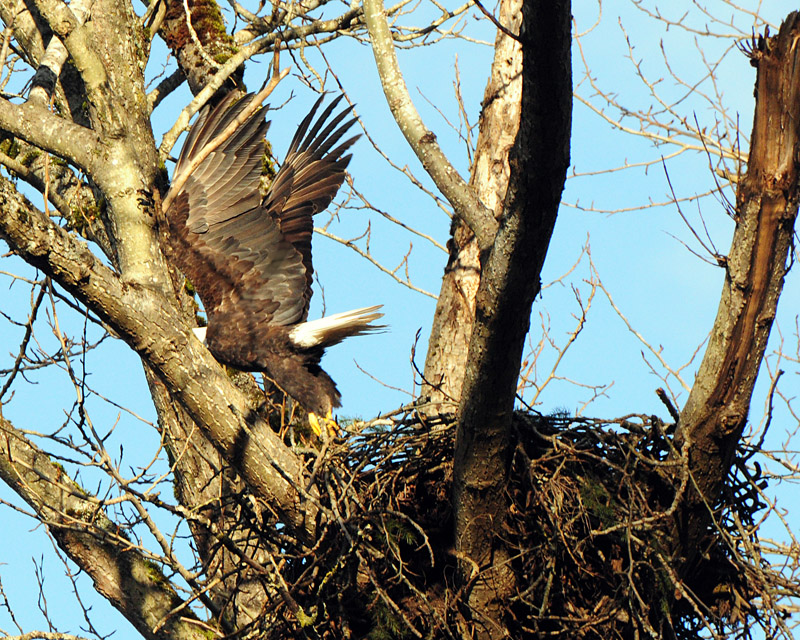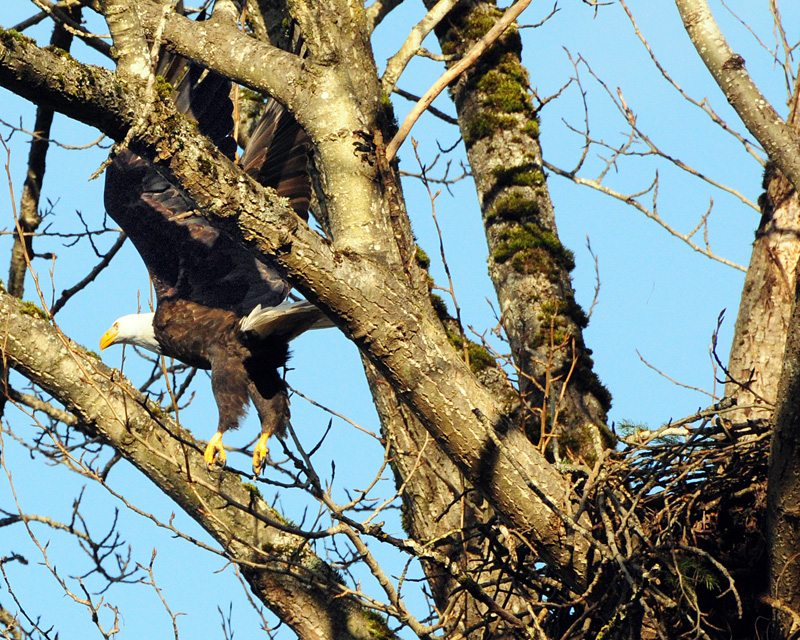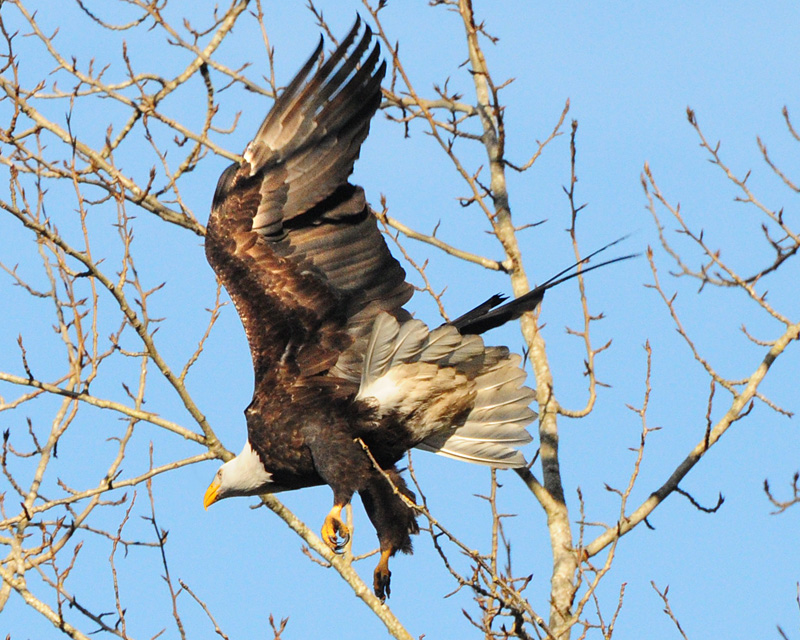 Feb 19th
I went back out and she was in the nest. She never lefted the 2 hours I was there.
She was keeping a good eye on me too!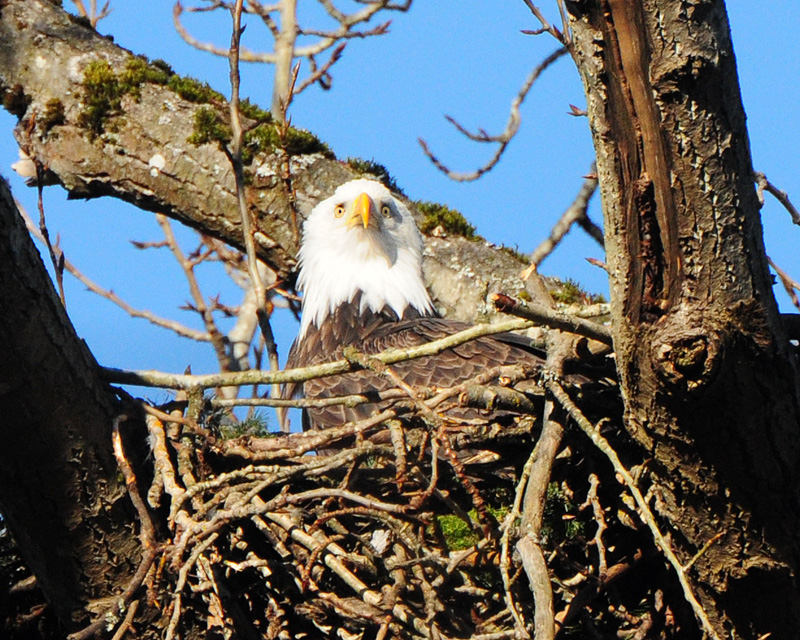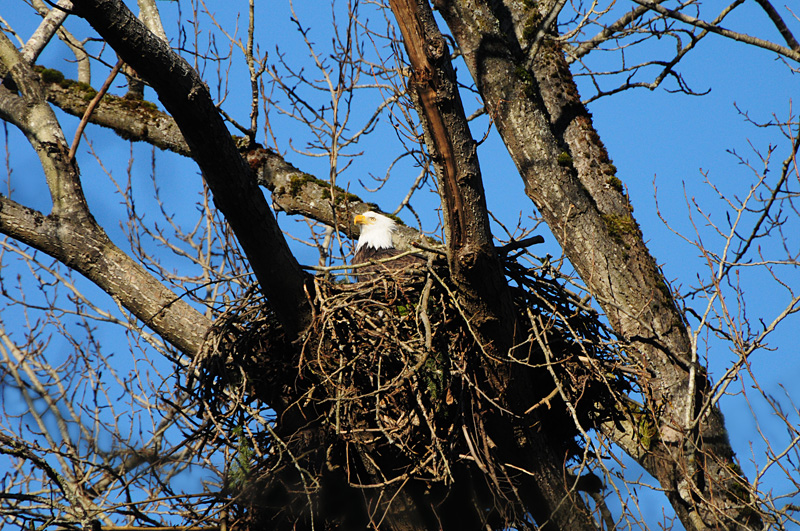 Feb 24th
It snowed and was cold on this day. Dreary day for photo's, but you can't be picky. It was snowing when I got there and the female was already in the nest.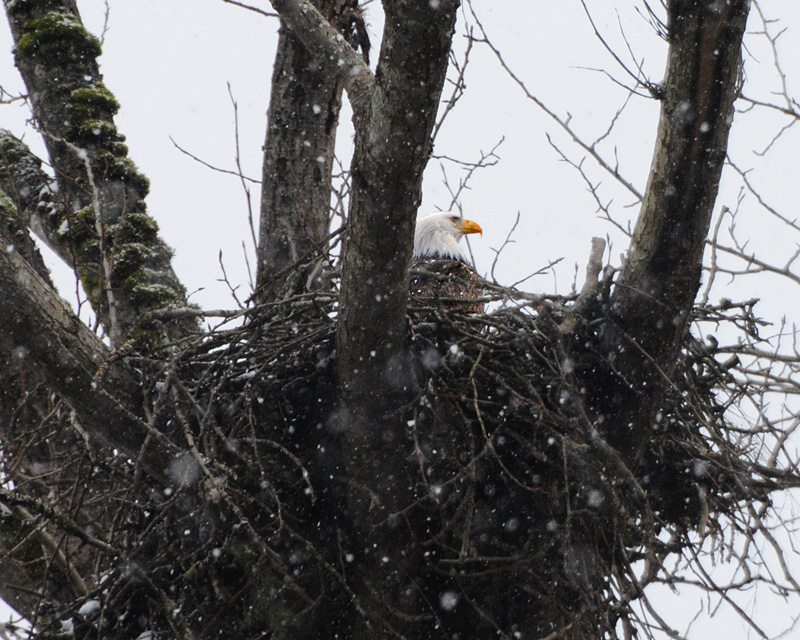 The Male coming in with some moss in his talons for the nest.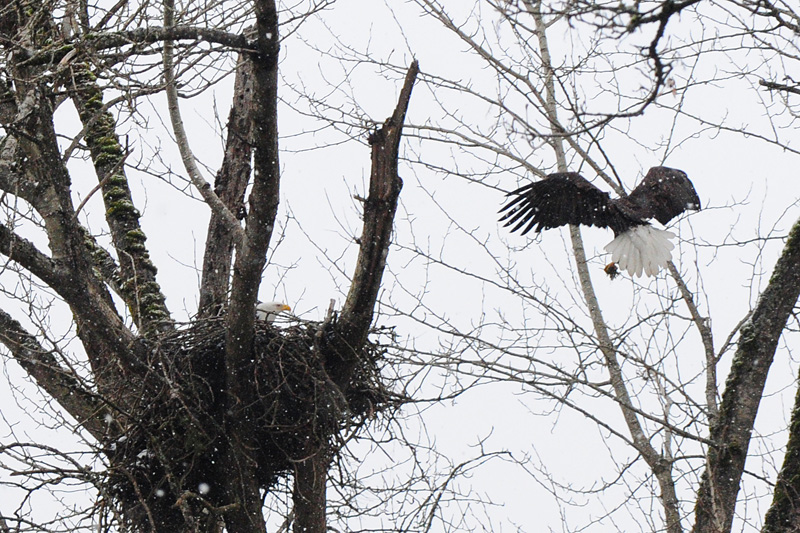 Look at the size of that stick the male is positioning in the nest!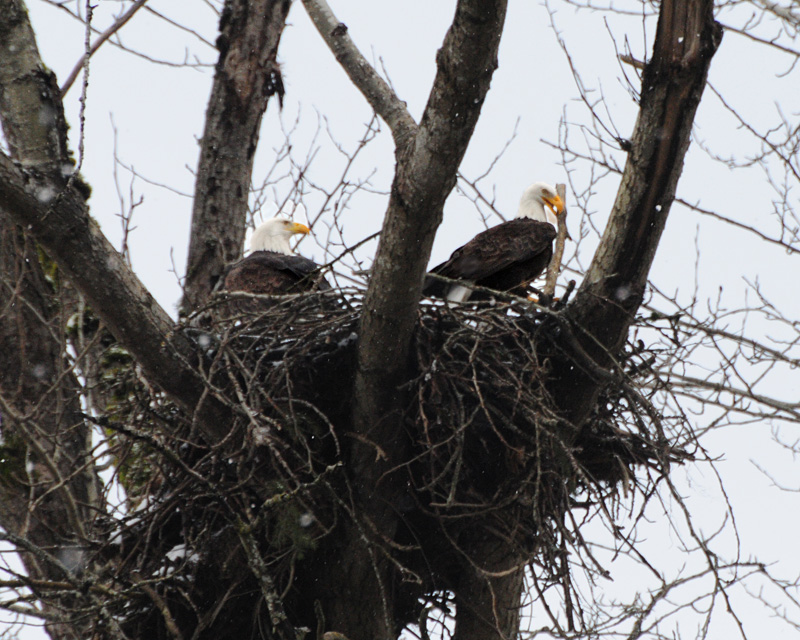 The Male is looking over his work.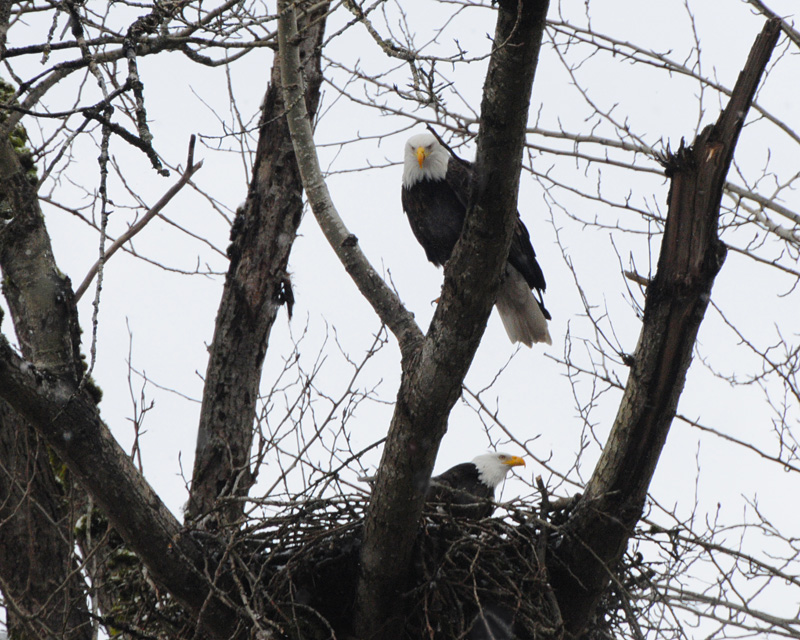 This will give you an idea just how far I have to shoot. Federal law says you have to be 300 yards away from the nest, so here is my stand. If you look real close you will see the nest at about 11 o'clock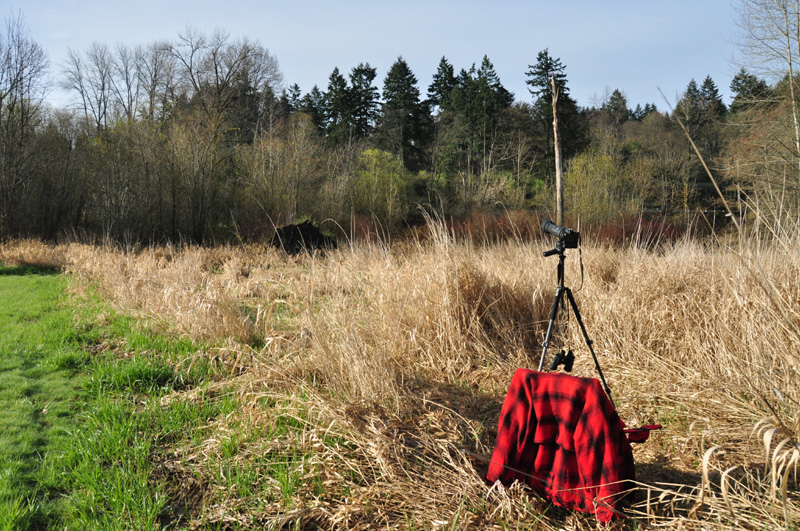 Feb 25
No snow today, all melted, but it was cold at around 22 degrees with some wind. The female returning to the nest with a branch in her talons.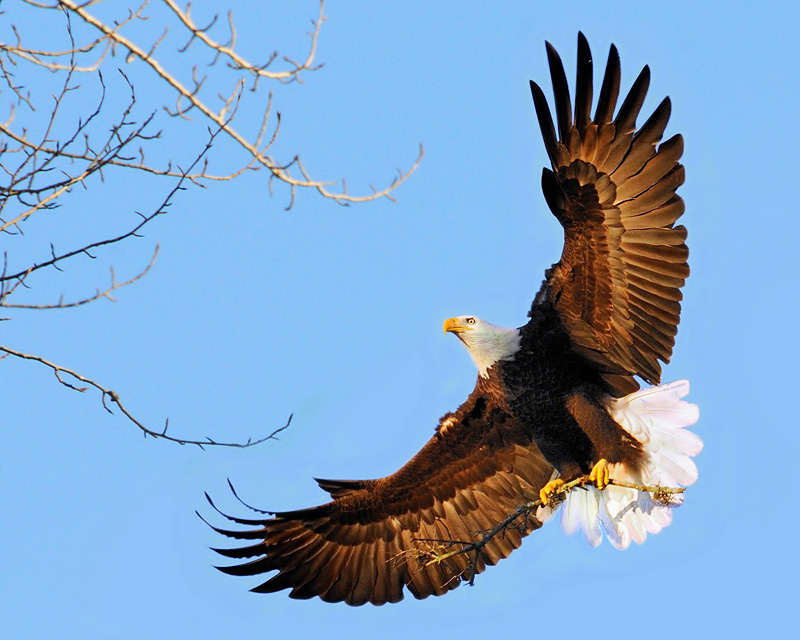 She is on the lookout after placing the moss in nest.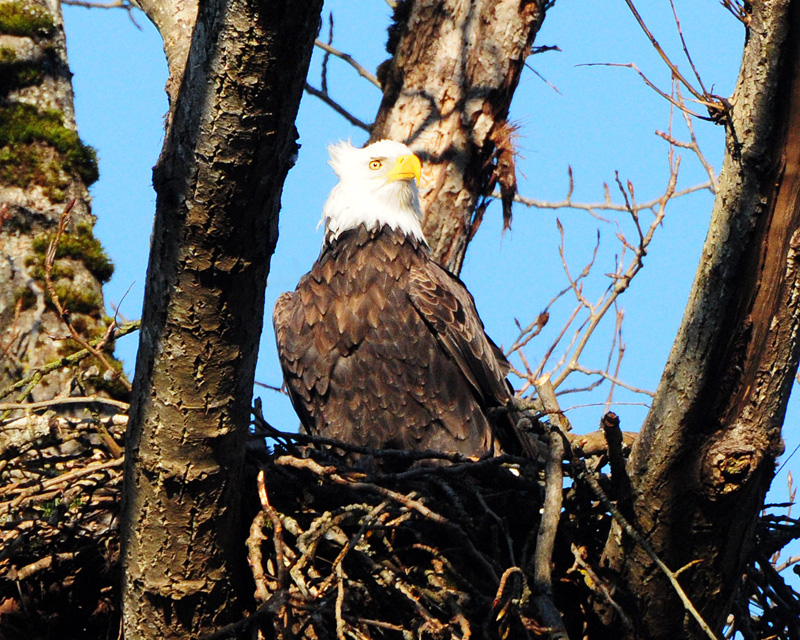 After about 10 minutes she took off north toward Puyallup River.