Take off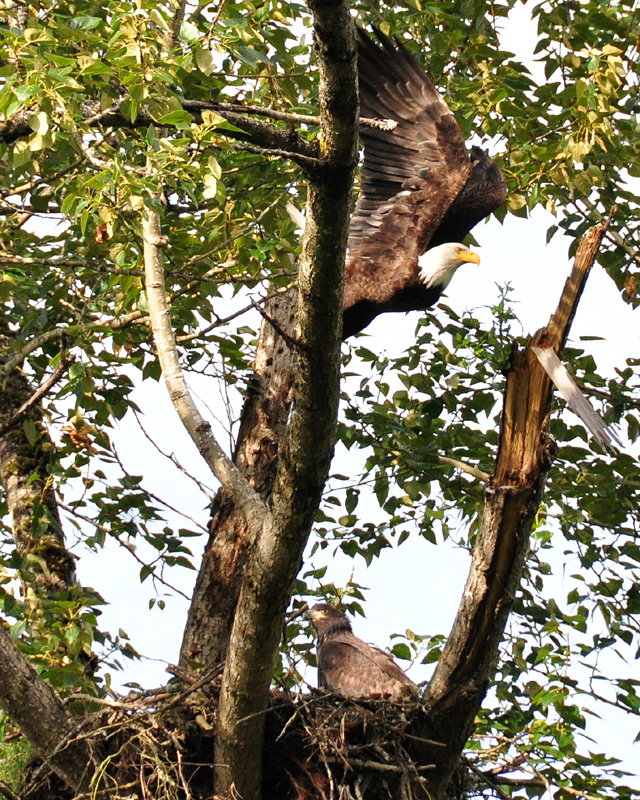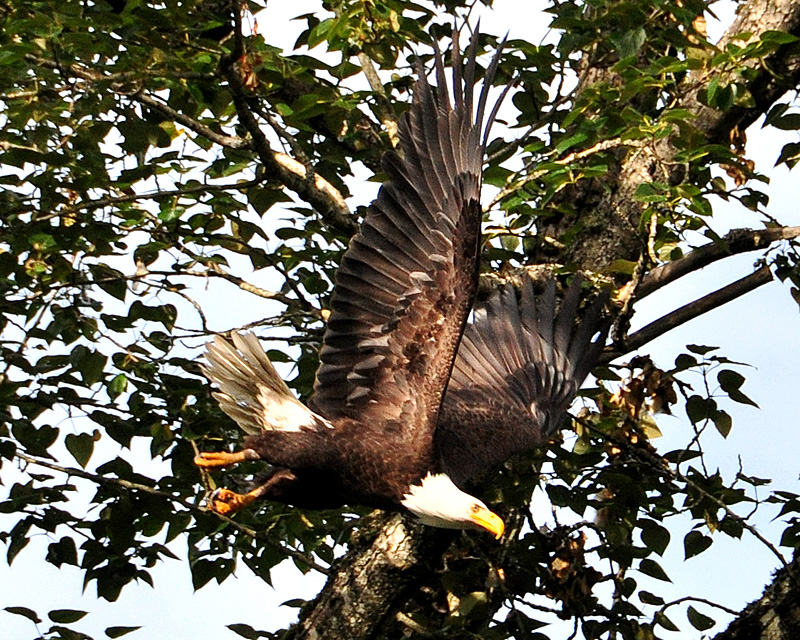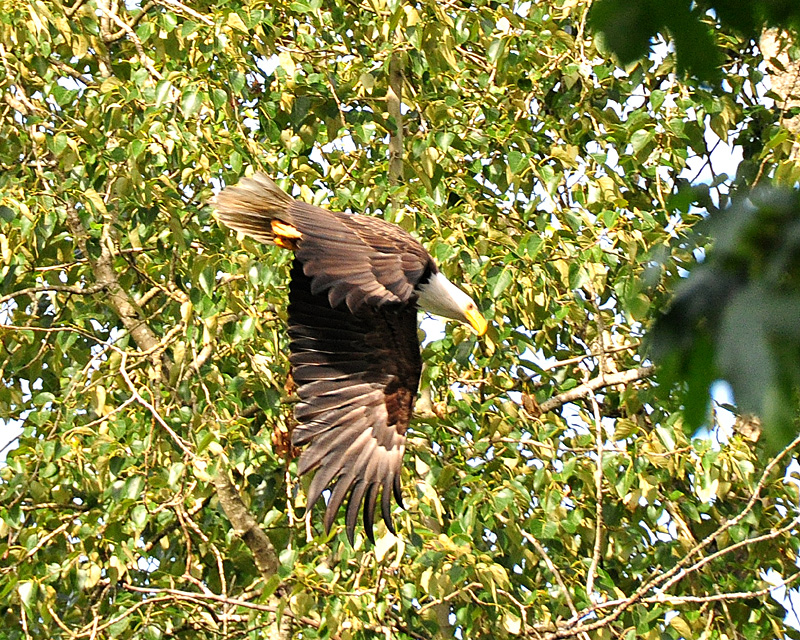 The Babies are trained to poop outside the nest. Proof positive.
June 26-27
This guy wants to fly real bad.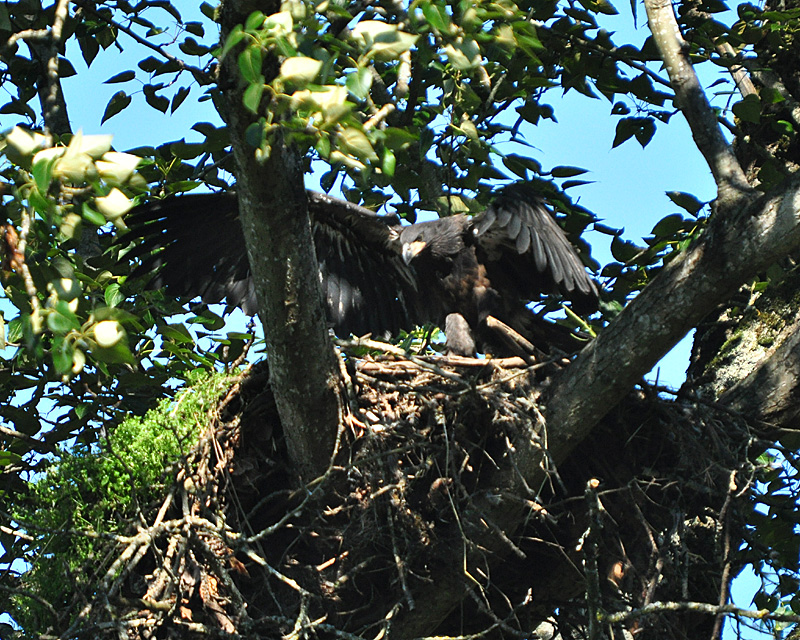 Like I said, this guy wants to fly real bad,
much to the amusment of his sibbling.
YouTube
Twilight... right before I lost the sun.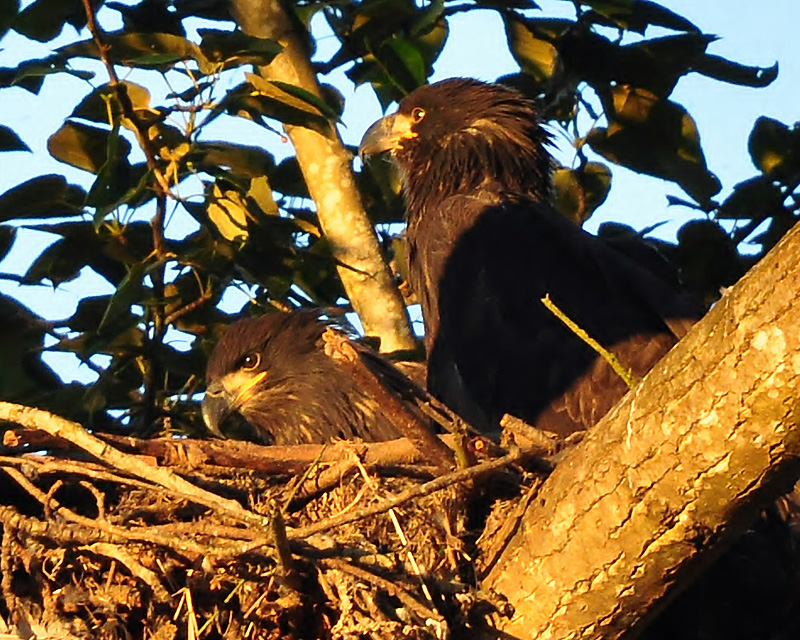 I went out in the morning to the field below. I knew I wouldn't see the nest, but I thought I might see more action from the parents, having not seen any action the night before. Sure enough, it wasn't long before I saw both of them. This was shortly after dawn before the clouds came in and I managed to get them both. The female was leaving nest for the tree near me and the male was heading over to the fir on the far side. See next four pictures.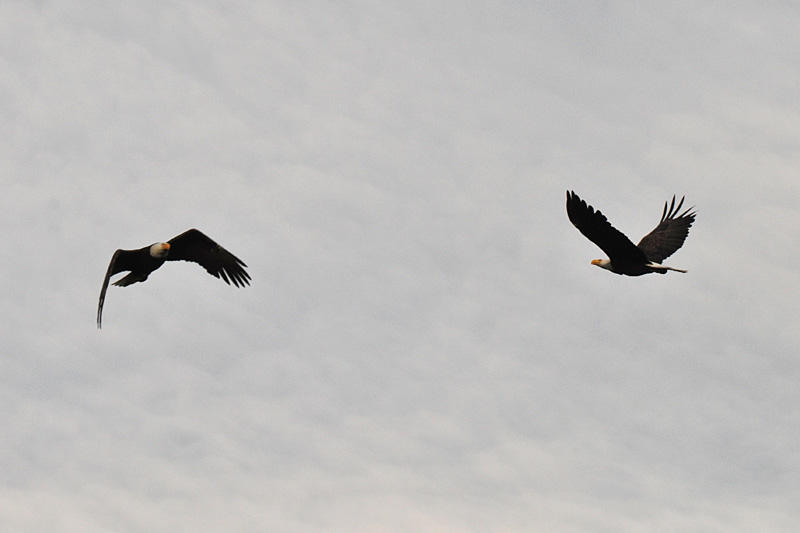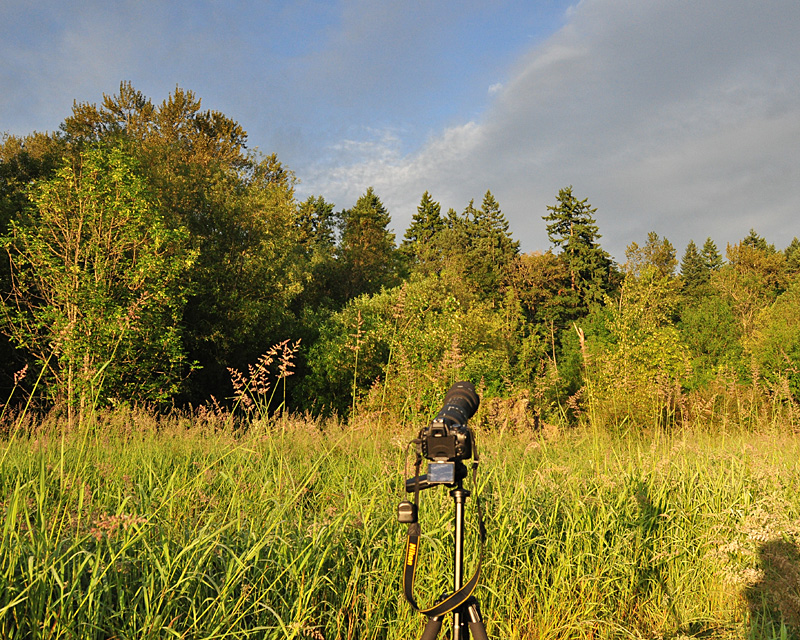 Yes there is an Eagle in that fir where the camera is pointed! The fir tree was a long shot. This is where the Eagles will sit for many hours, just watching over the nest.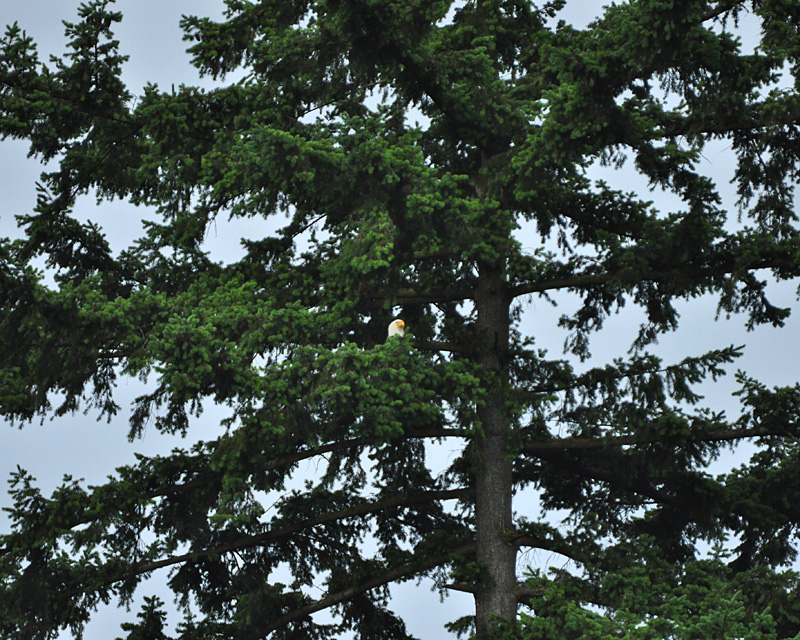 The female parked herself near me, pretty well blended in where she can't be seen from the road. In fact if there was anyone on the roadside, they wouldn't see the Eagles at all; and why I went down into the field. :)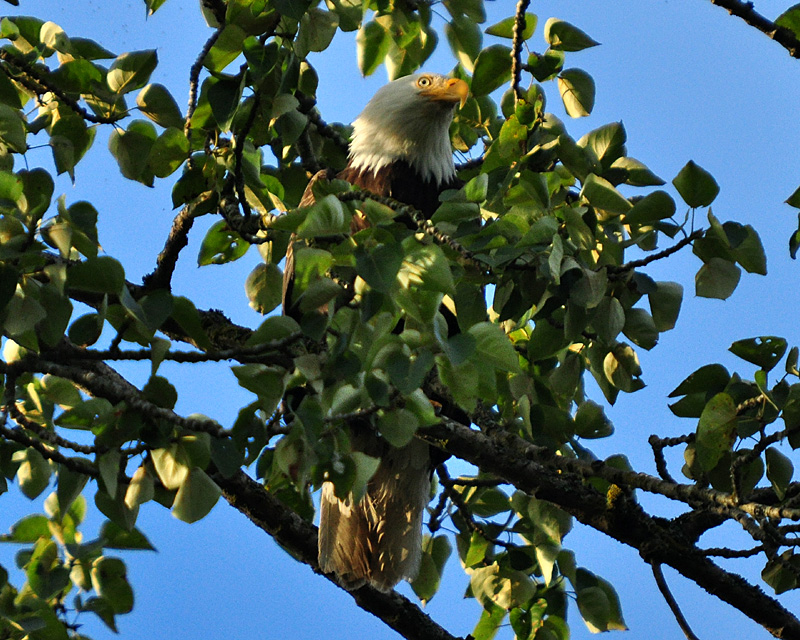 June 29-30th
Not much happened today. It is suppose to be cloudy with some rain the next few days so I won't have the best lighting to deal with. Gotta go with what's given me though.
The lazy darker eagle, (never seen one almost black before) is starting to want to fly too. She was watching her parents' way up in the tree behind me and calling to them. I think they were calling too, trying to entice them to fly out of the nest.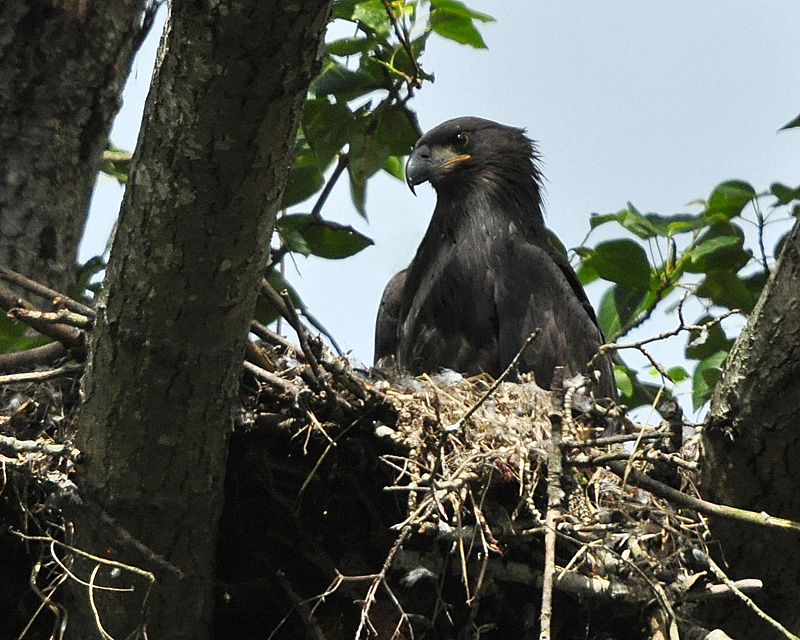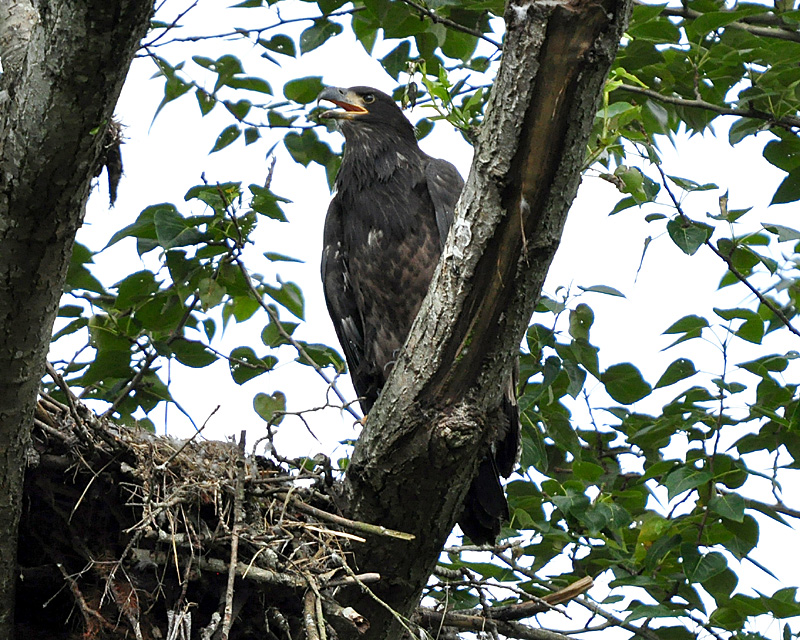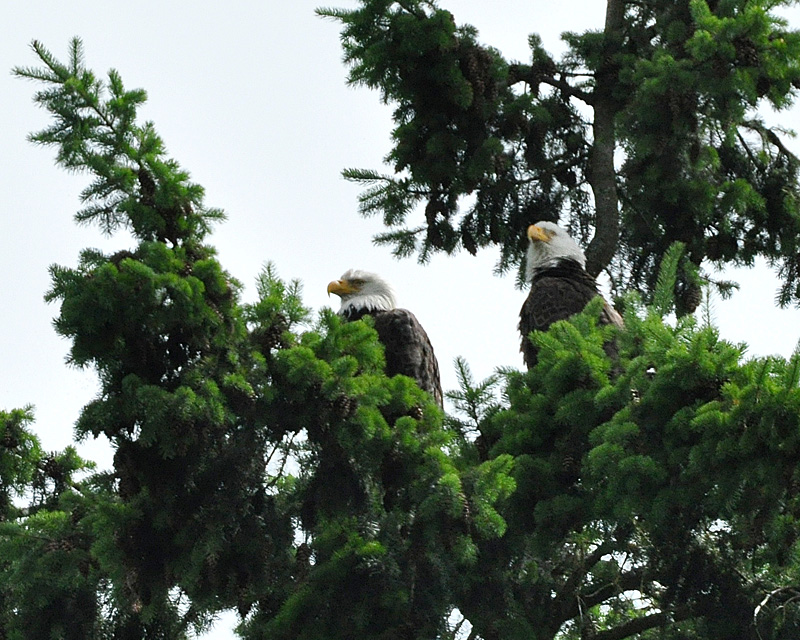 I came back the next day, 30th, and the babies were flying close to the nest. I think it is getting closer to when they fly out for good.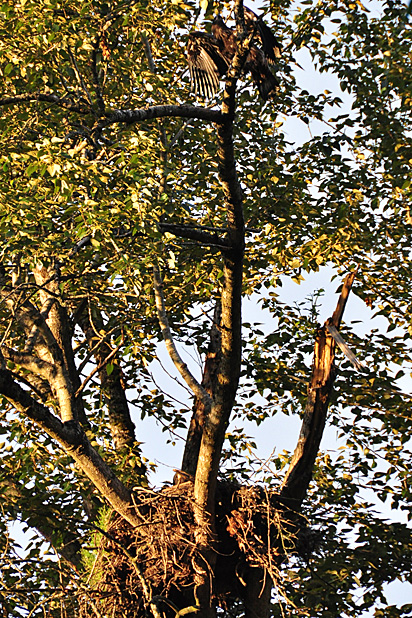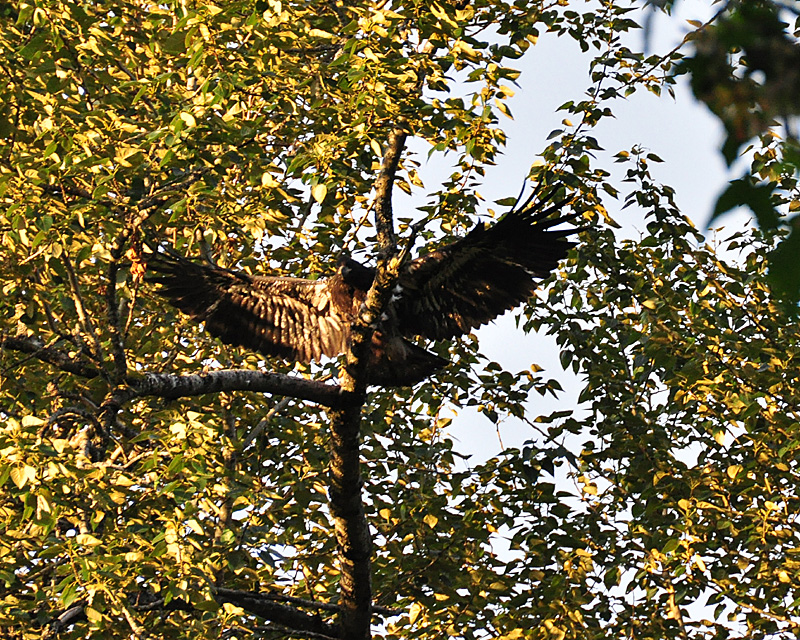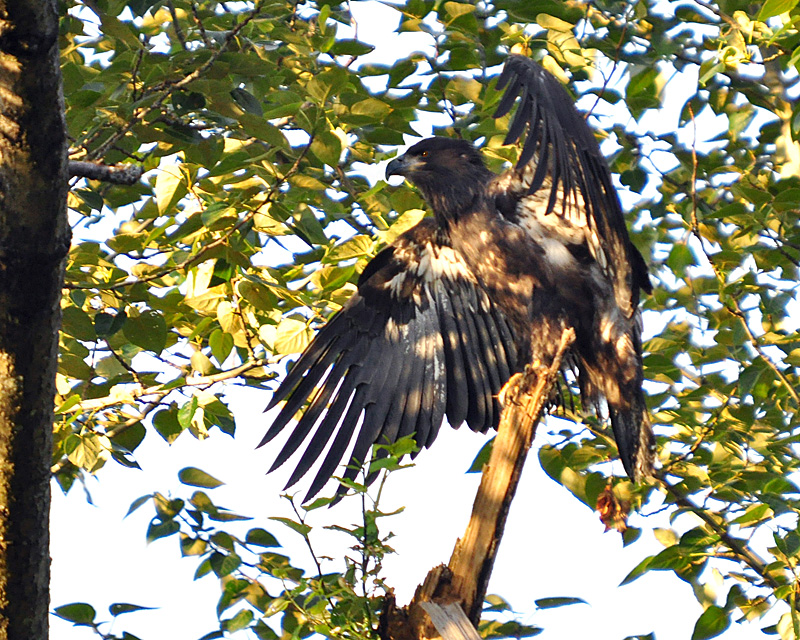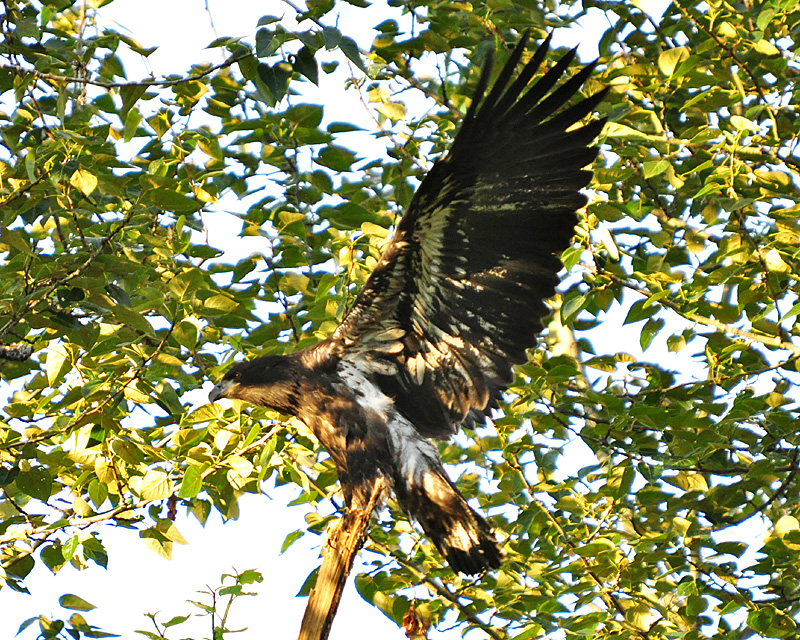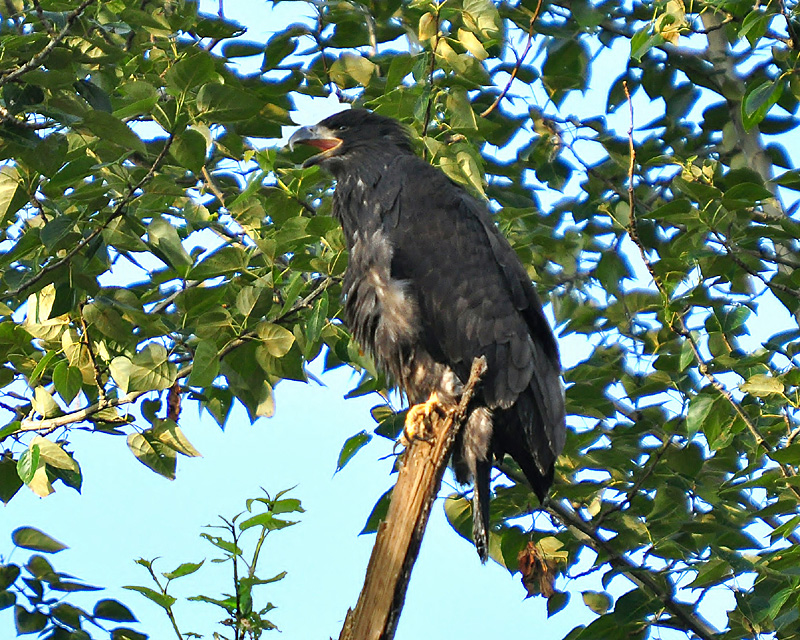 July 1st
Wow! It is four months to the day when I first started this story. This means that the parents spend at least a quarter of the year nesting.
I decided to go out in the morning at 5:30am, first light, to see what was going on as I haven't seen the parents near the nest for several days now. I knew the light would be crummy as the sun is on the wrong side of the nest and it was cloudy, sprinkling and gloomy. But Wow! All kinds of action! The parents flew into the nest at least four times. I left due to showers turning into rain. I got the shots I could... better than nothing.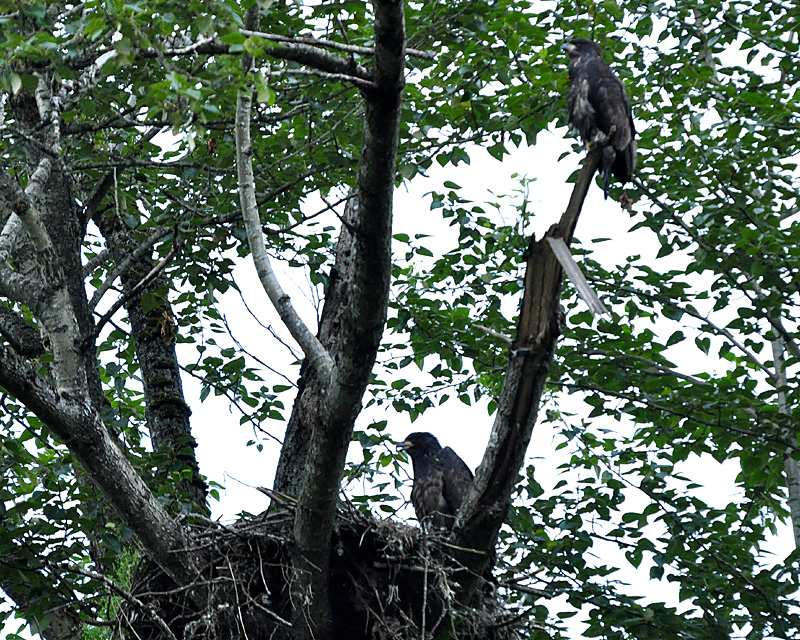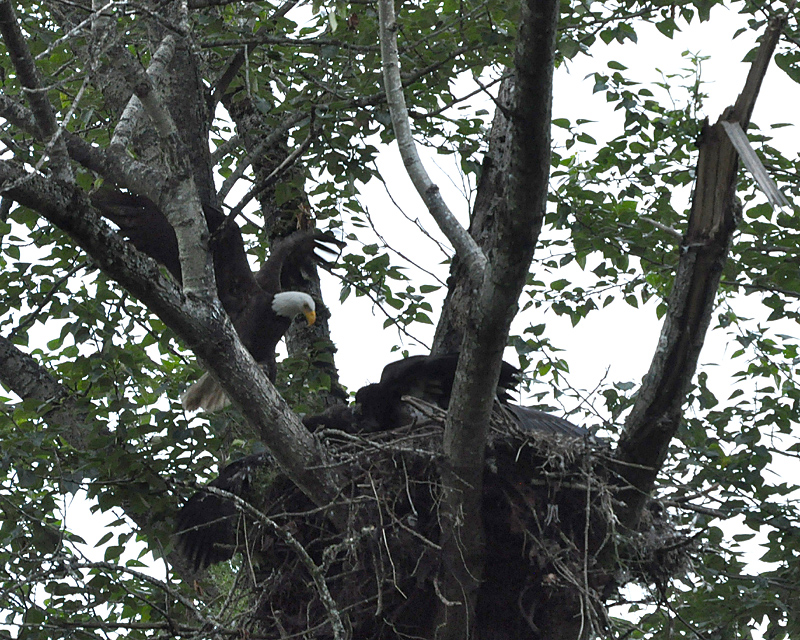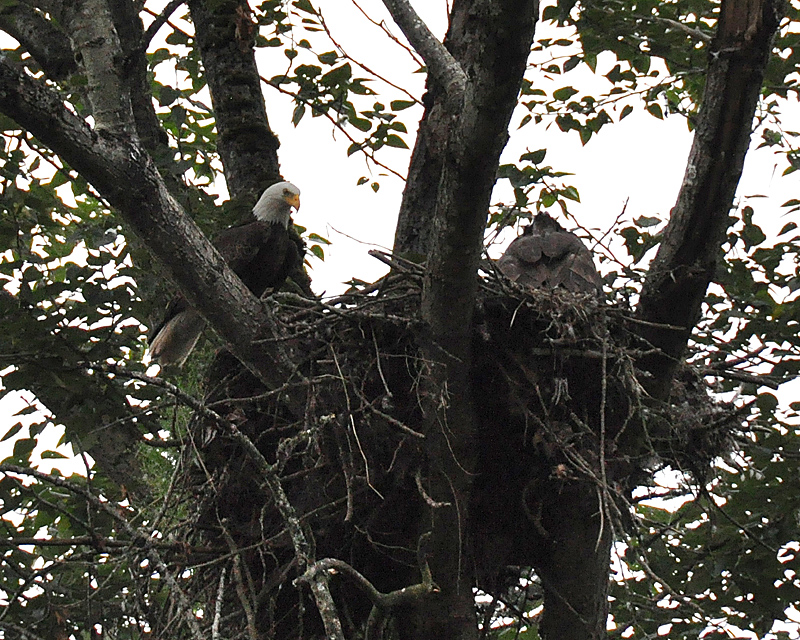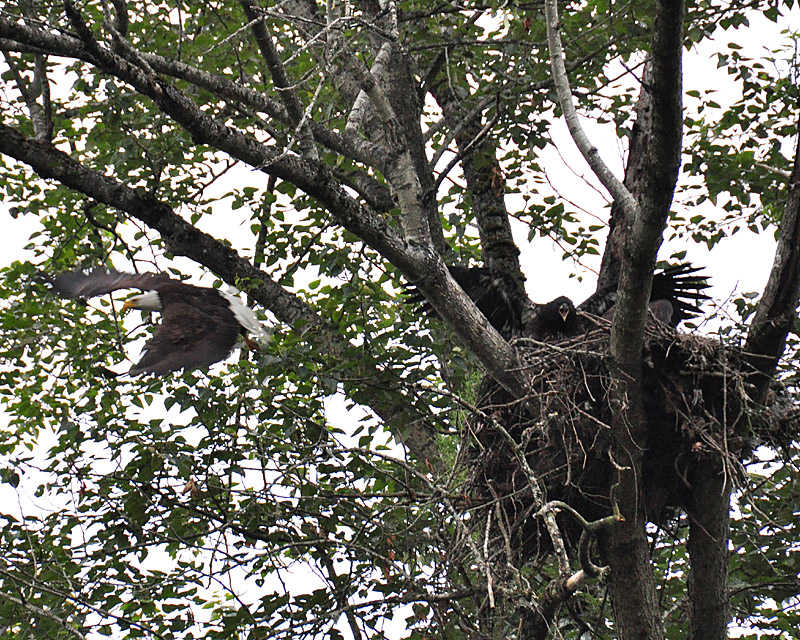 Nesting Bald Eagles Part IV - First Flight!!!
July 6th-7th, 2010