Mt Adams & Takhlakh Lake
September 2020
One of my favorite photos I took on this trip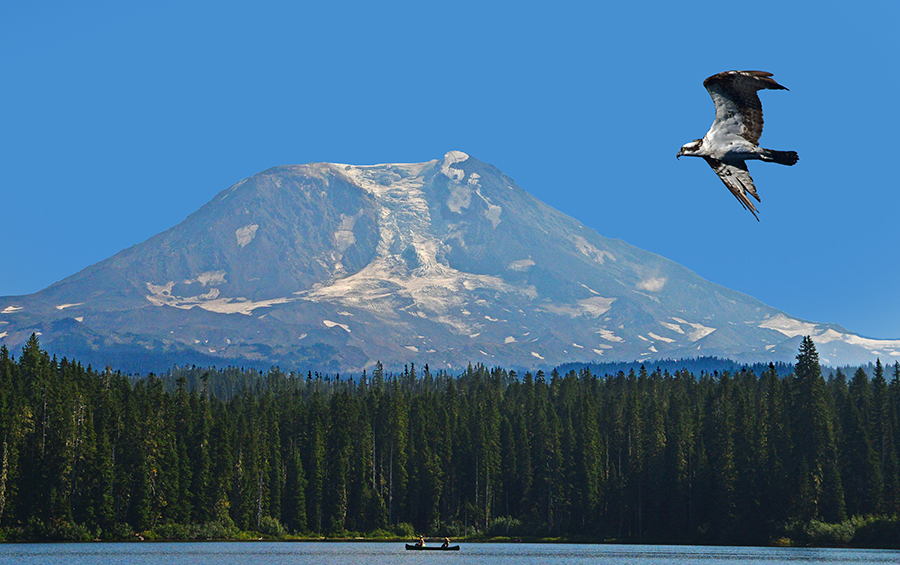 An arial view of Mt Adams and Mt St Helens taken in November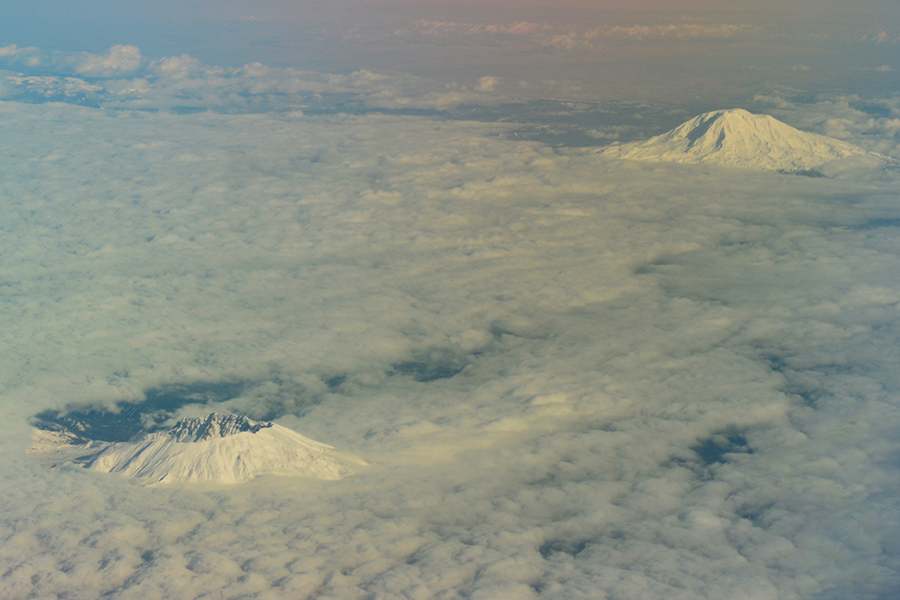 My wife and I went to Takhlakh Lake in September right after the Labor Day crowd went home
Halfway to Takhalkh Lake, we made a gas/grocery stop in the logging town of Morton.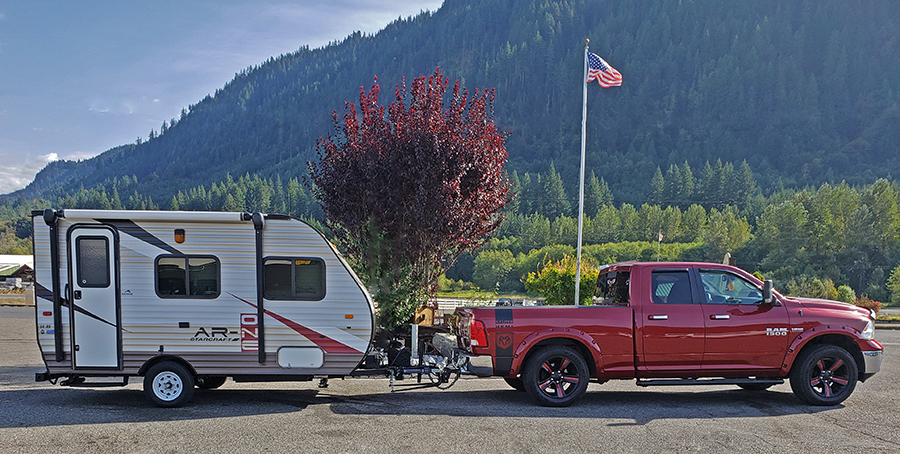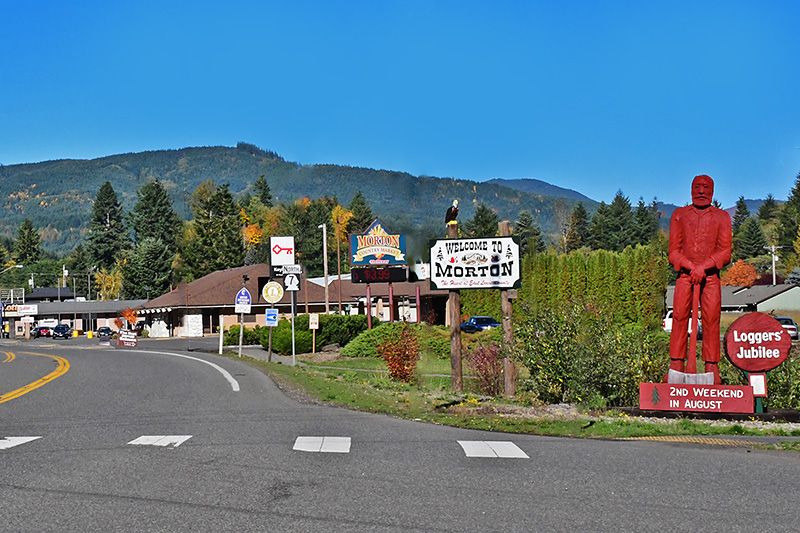 Blue arrow where we camped on GPS.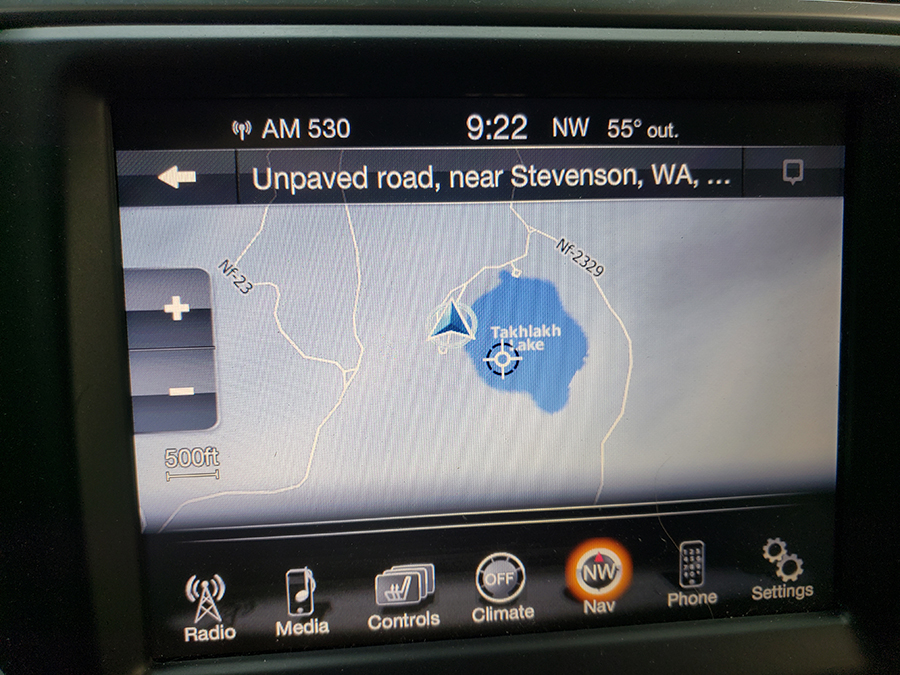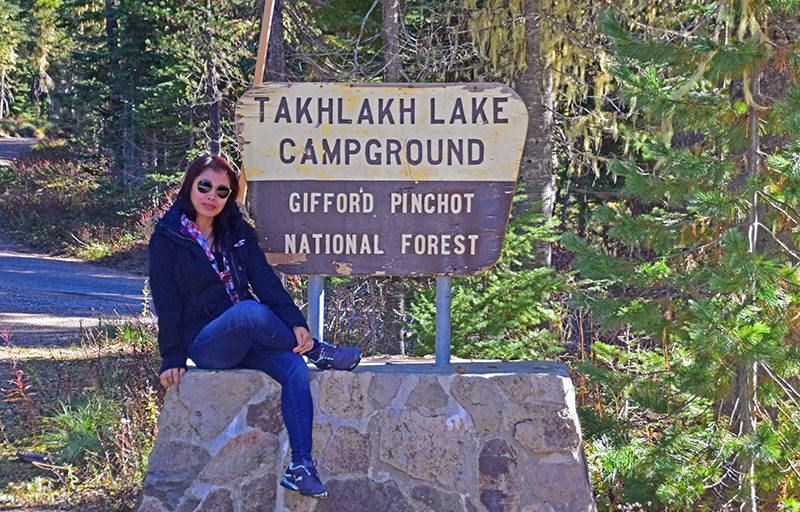 We tried the newly repaired FR23 From Randle, WA which only takes 2.5-3 total hours from Puyallup.
This time, the Yakima wildfires hid Mt Adams from view when we arrived.
This what we saw last year upon arriving.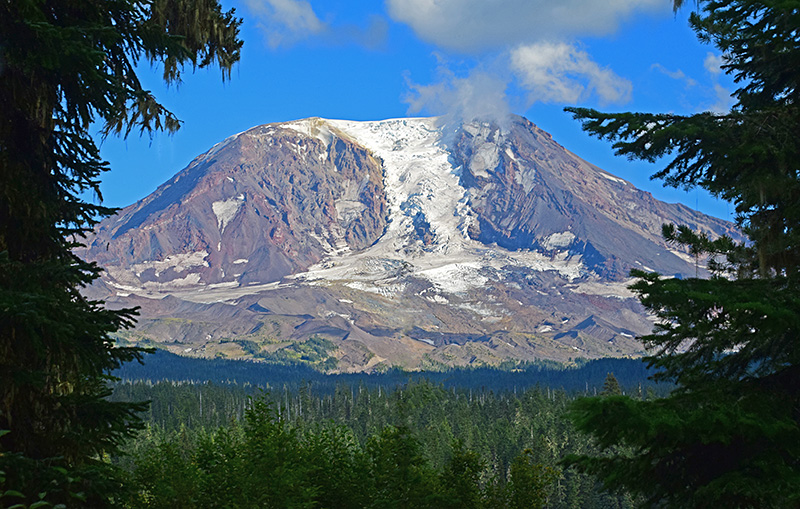 We had one of the best roomy camp spots with a great view of lake & no close neigbors!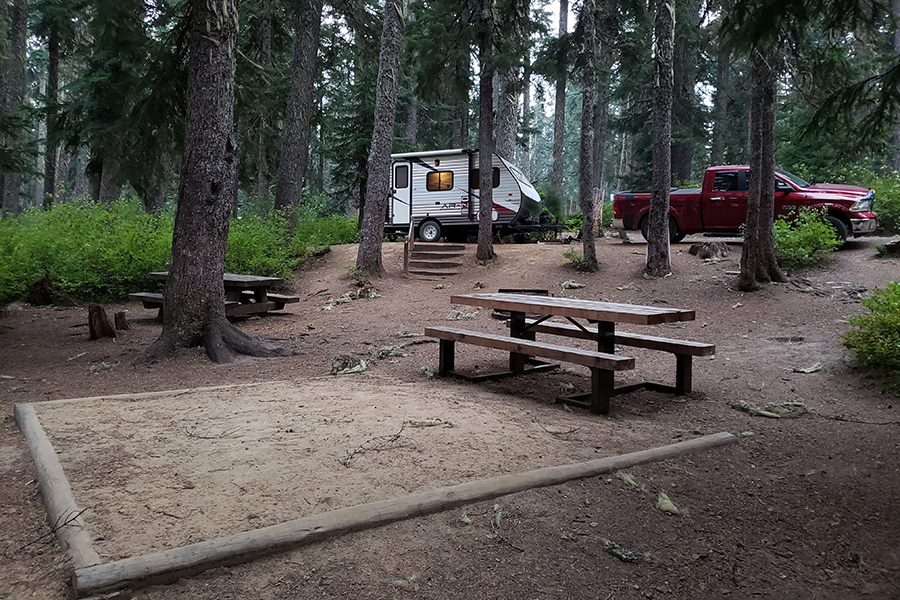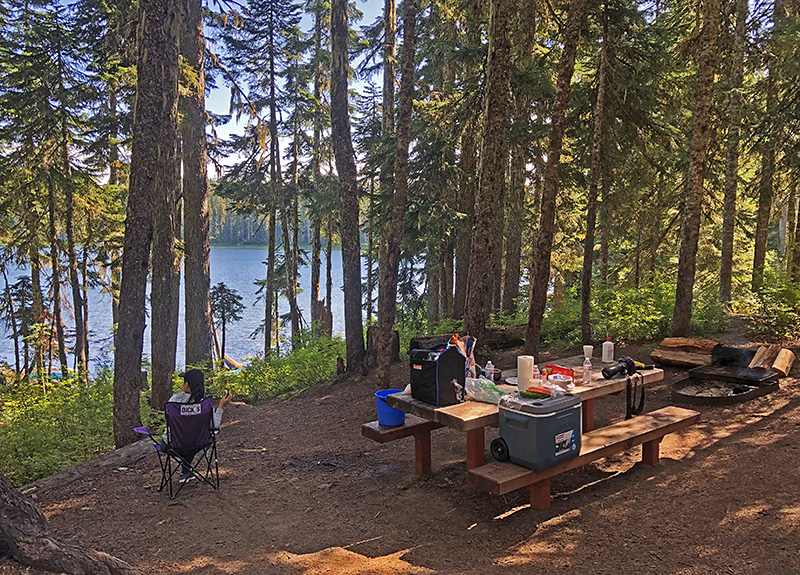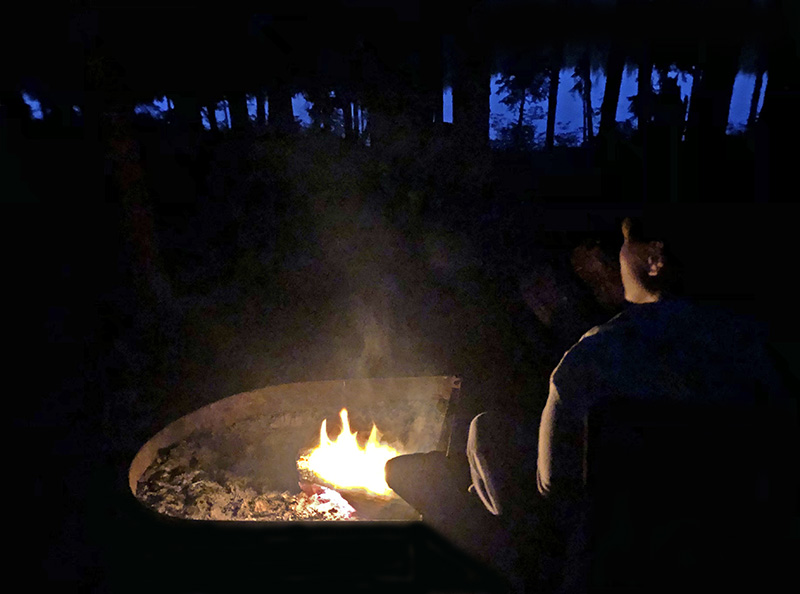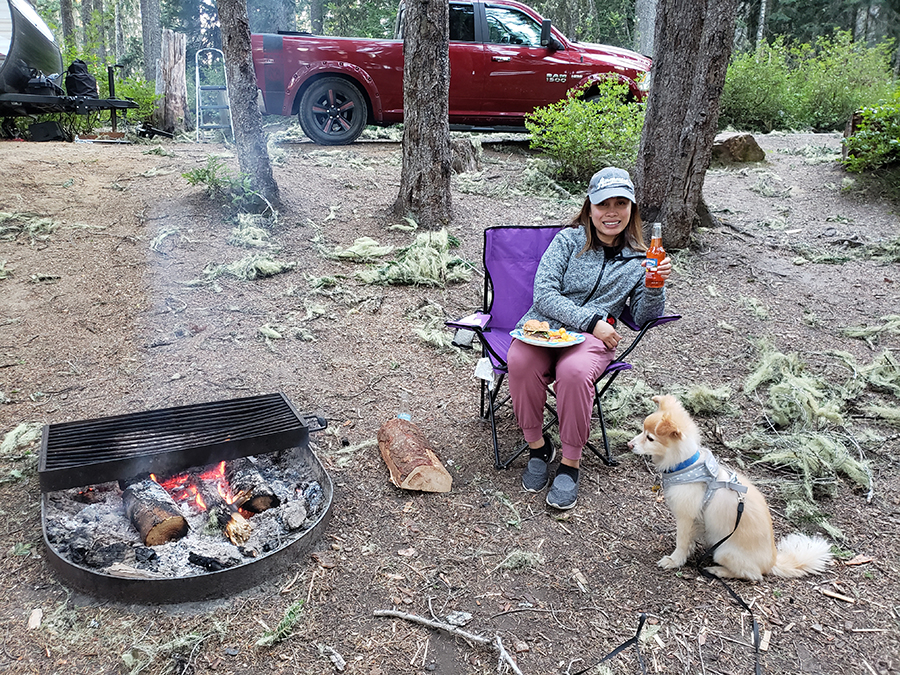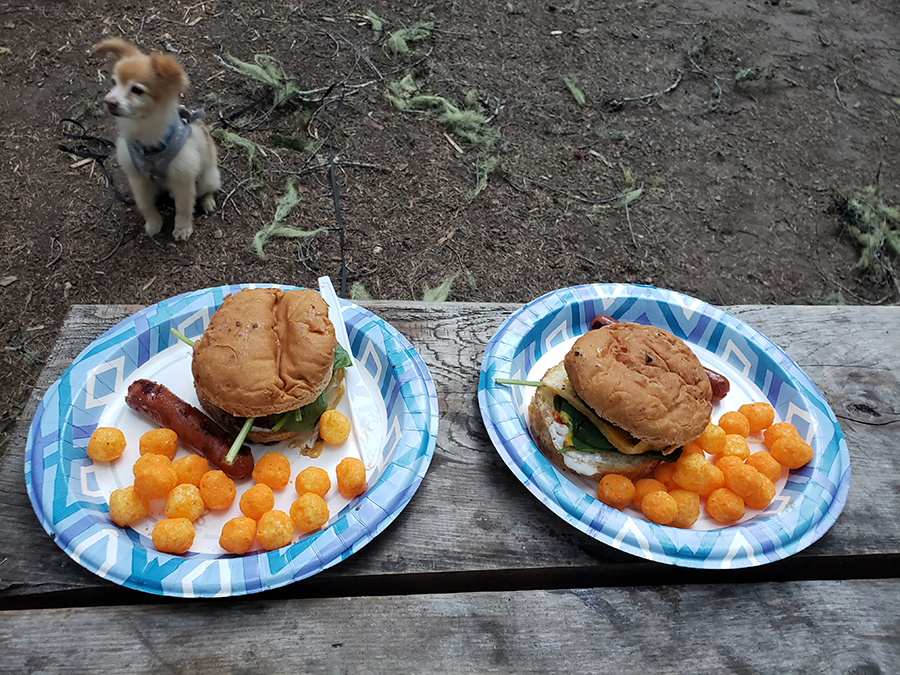 That night a real bad wind storm blew in, found out later it hit most of the state.
People in tent camps did not sleep. In the morning there were at least 12 large trees
down in the campground! The Forest Service came in later in the morning and made most
of the campers in the front of the lake move to the rear where there were smaller
trees, so we lost our good lake front campsite we reserved six months ago. :(
Good thing though, not long after we moved two trees crashed into the campsite next to us!
The Forest Service probably saved some lives moving people to the rear as the campers
in #29 were only gone for 15 minutes before those two trees crashed into that campsite!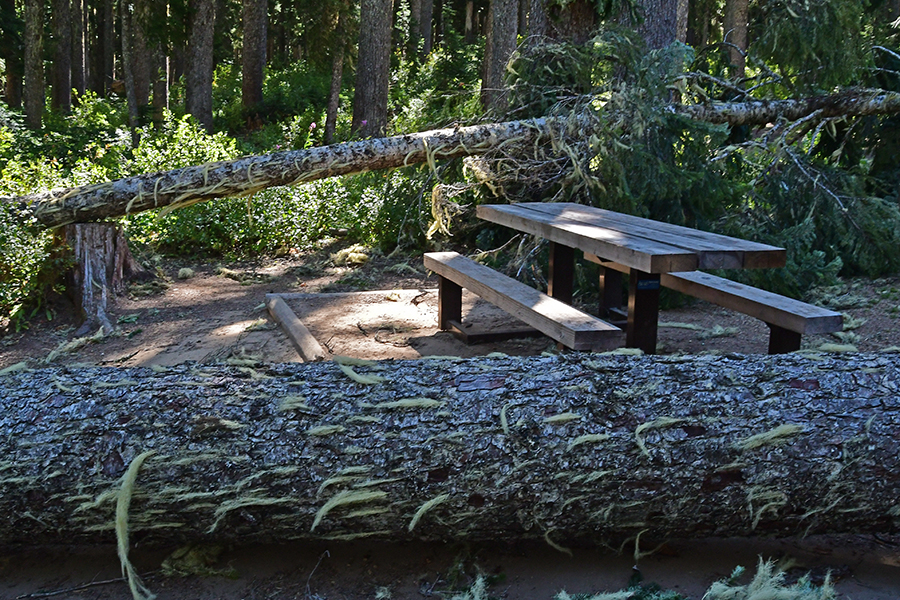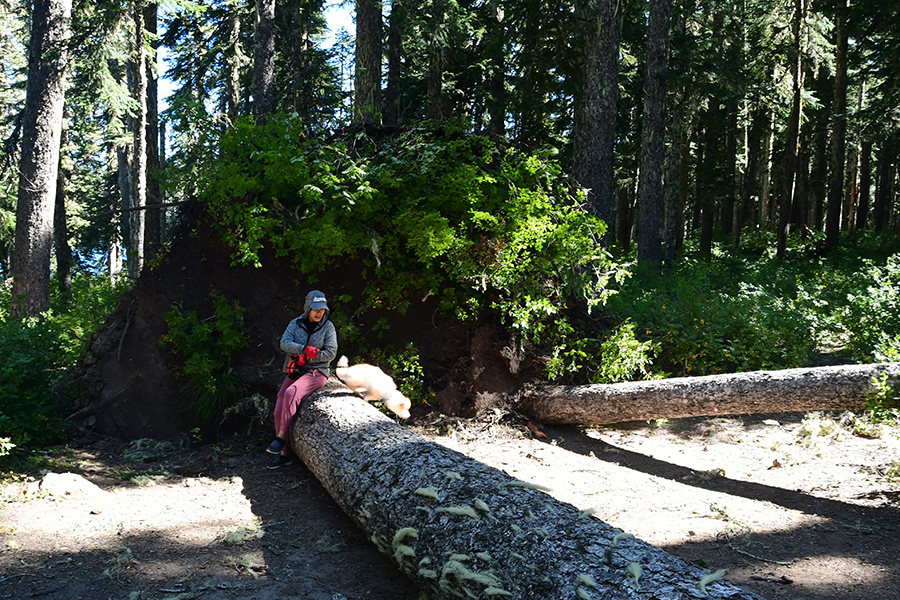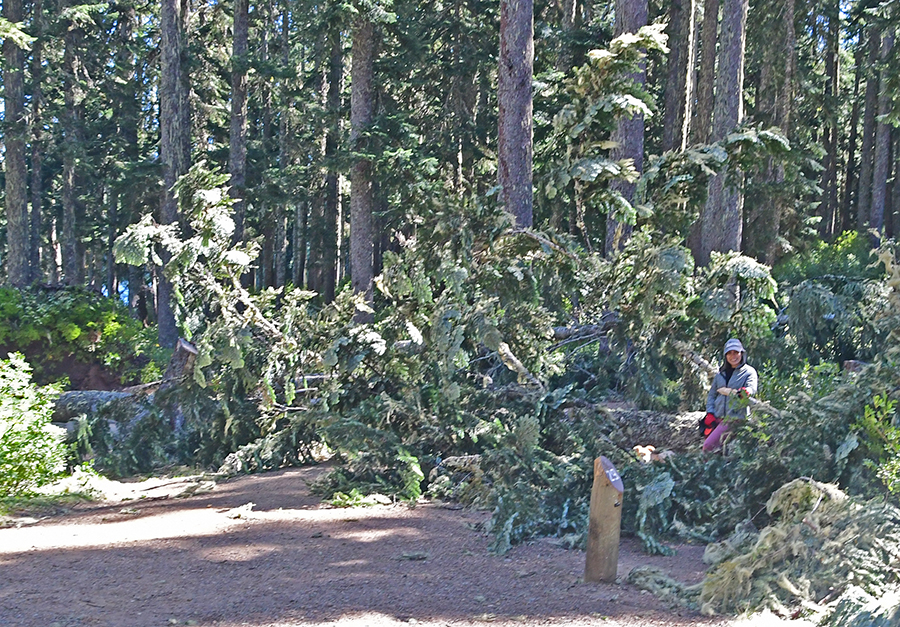 The next day was nice and we could see Mt Adams as the windstorm blew the wildfire
smoke away for a couple days. We went down to Trout Lake like we always do in
mid-week to shower, get groceries and eat at our favorite cafe. Great Hamburgers there!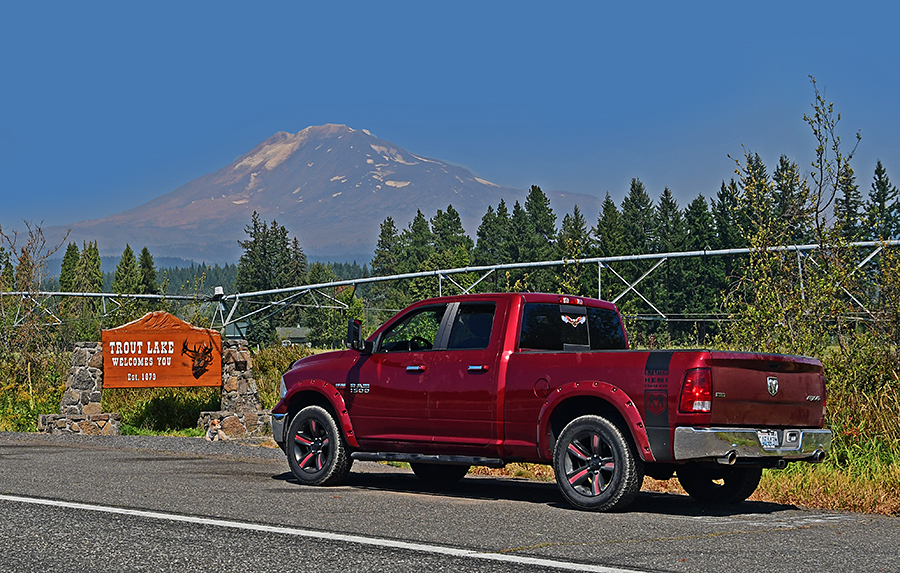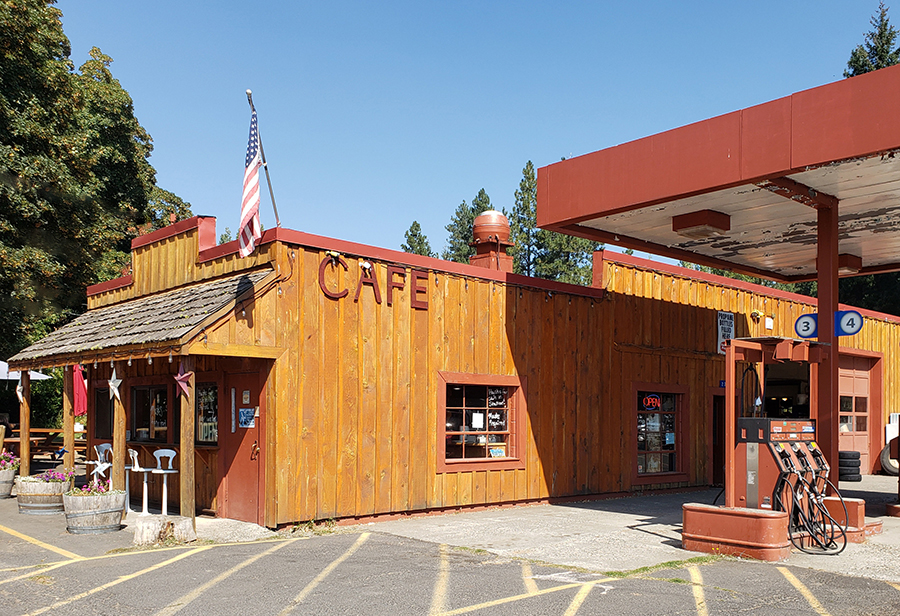 When we returned we went fishing! However this was a rare time we did not catch a fish.
Wasn't many boats out due to the wild windstorm two days ago.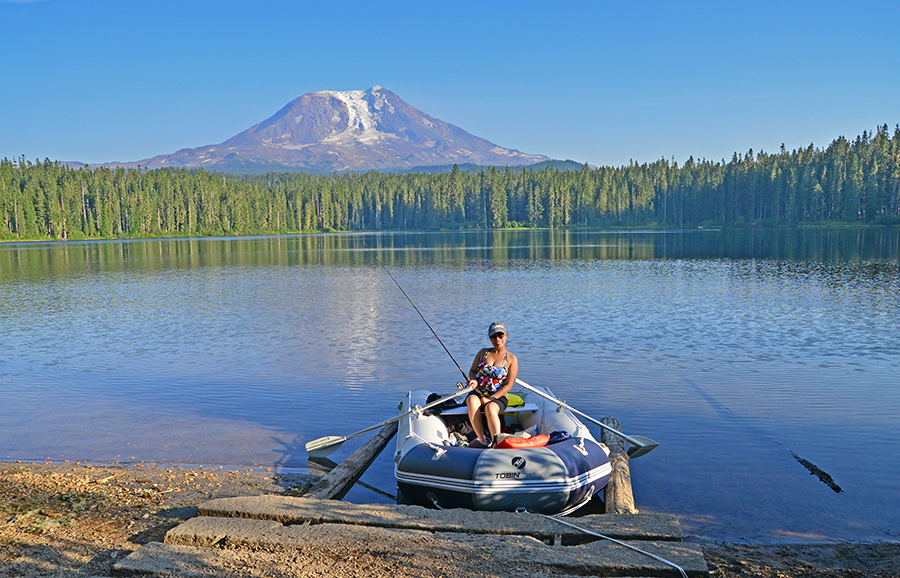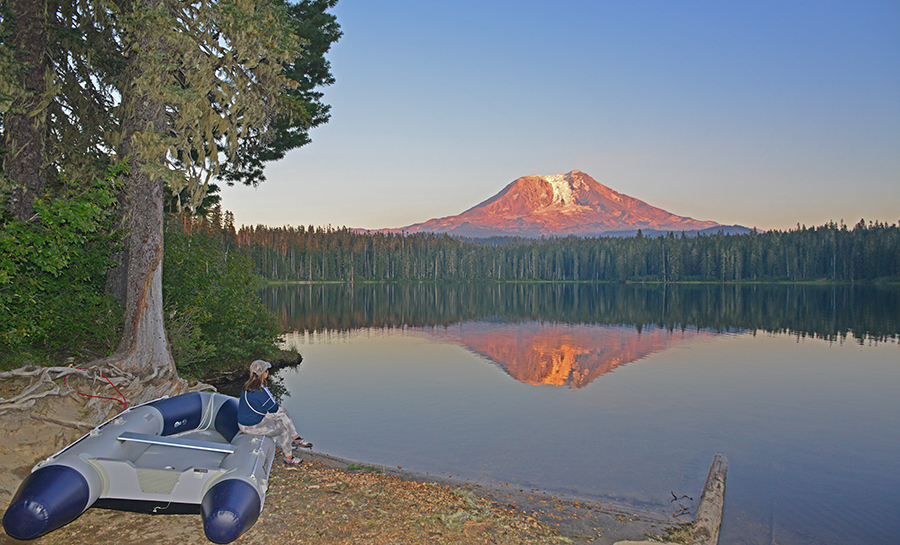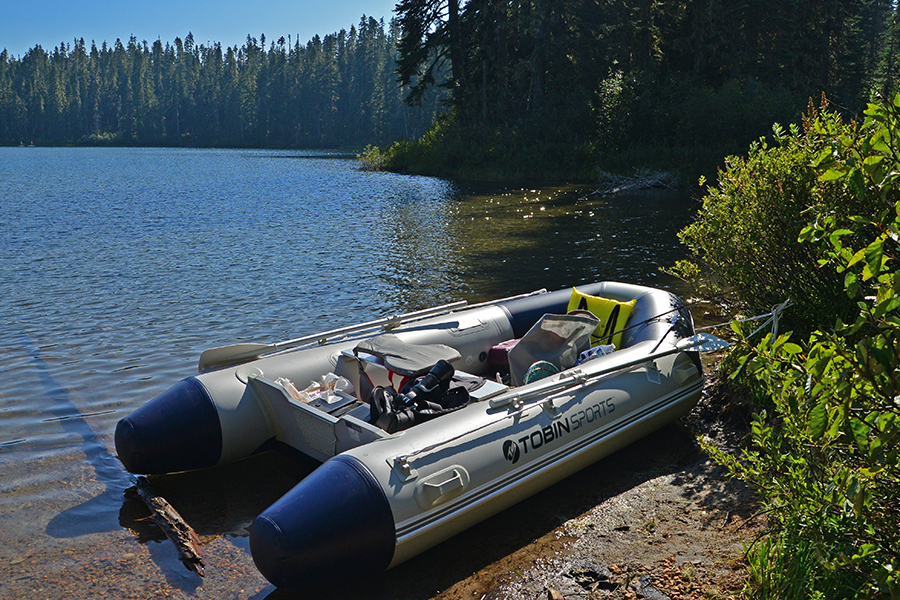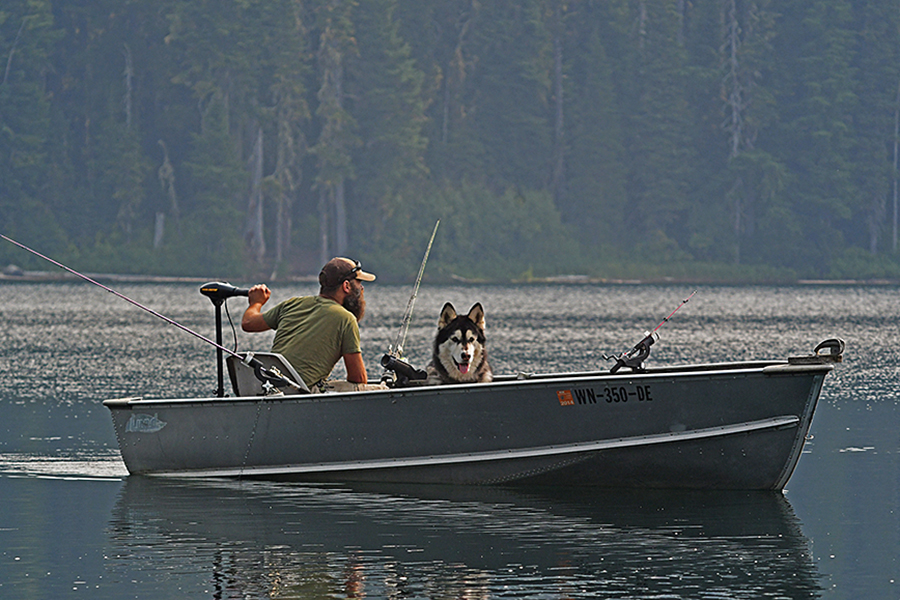 Fishing can be real good here, though. Maybe wildfire smoke affected the fishing?
In 2017 she caught a 20", 18" & several 12" rainbow trout.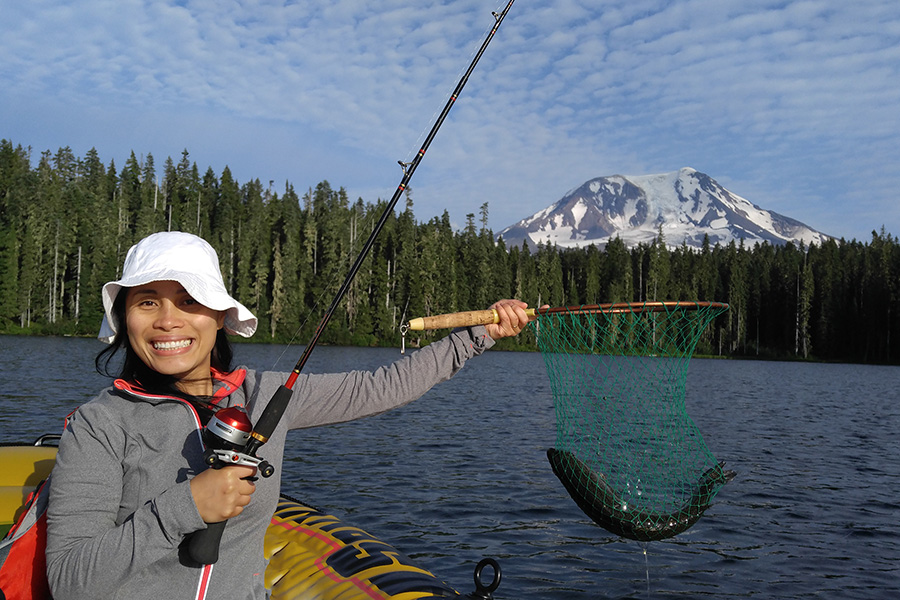 We did see some Osprey action there, every year they're here.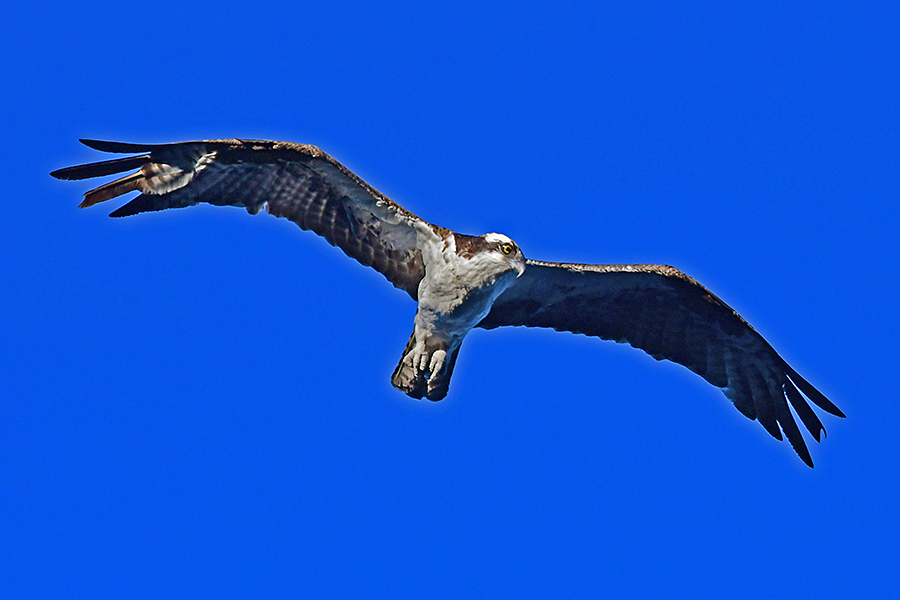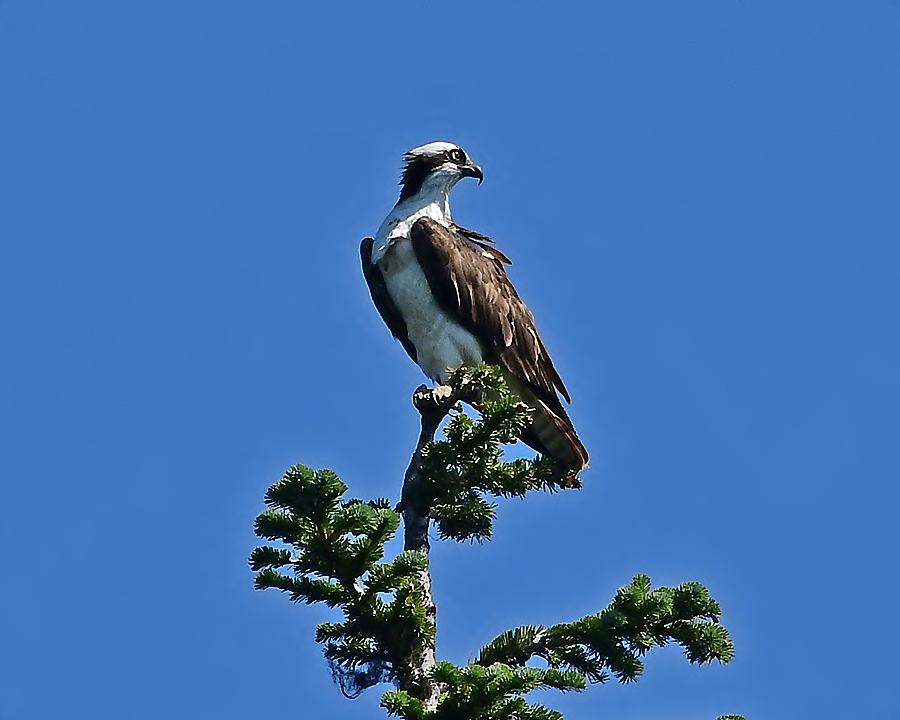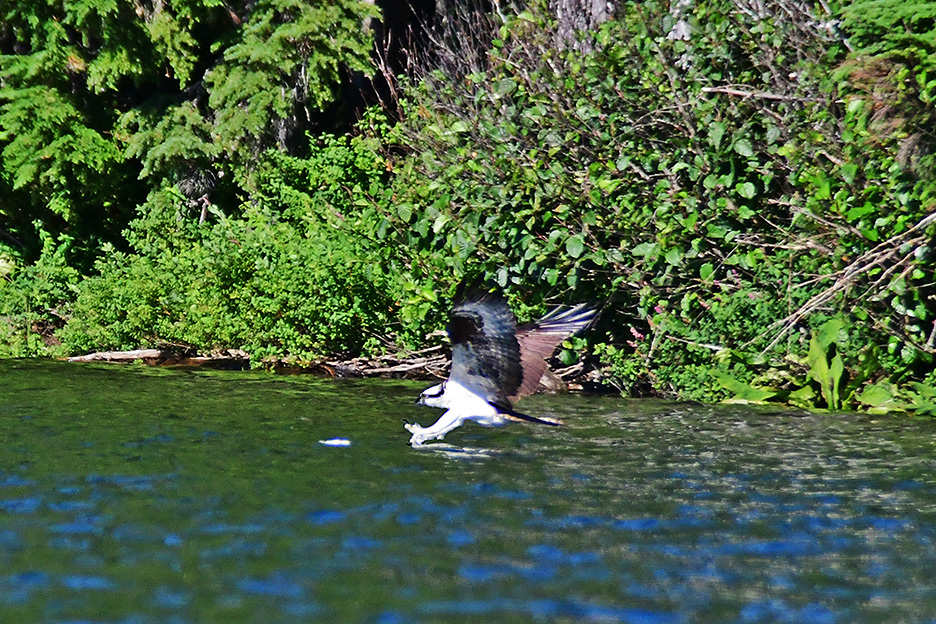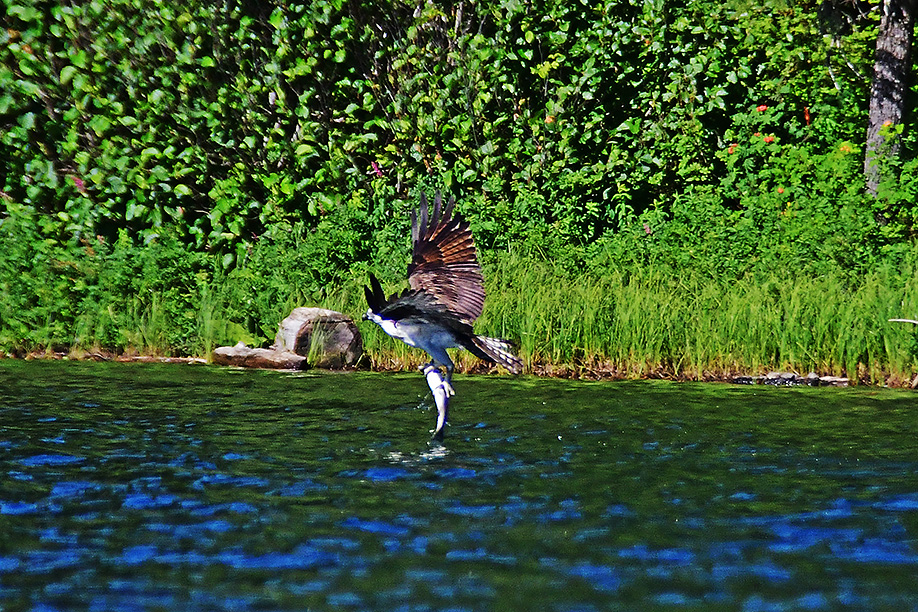 It Seems the Osprey enjoys the mountain view too. Way at the top here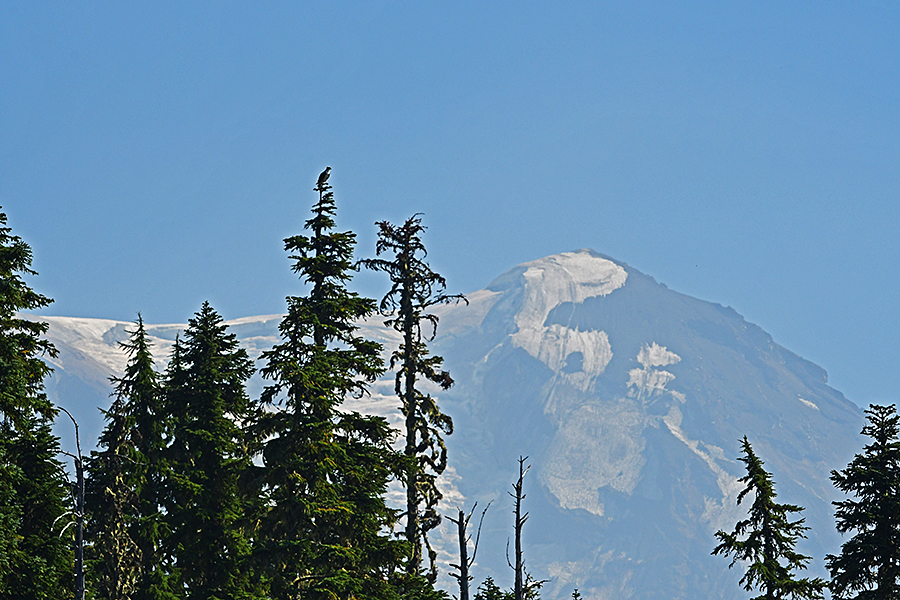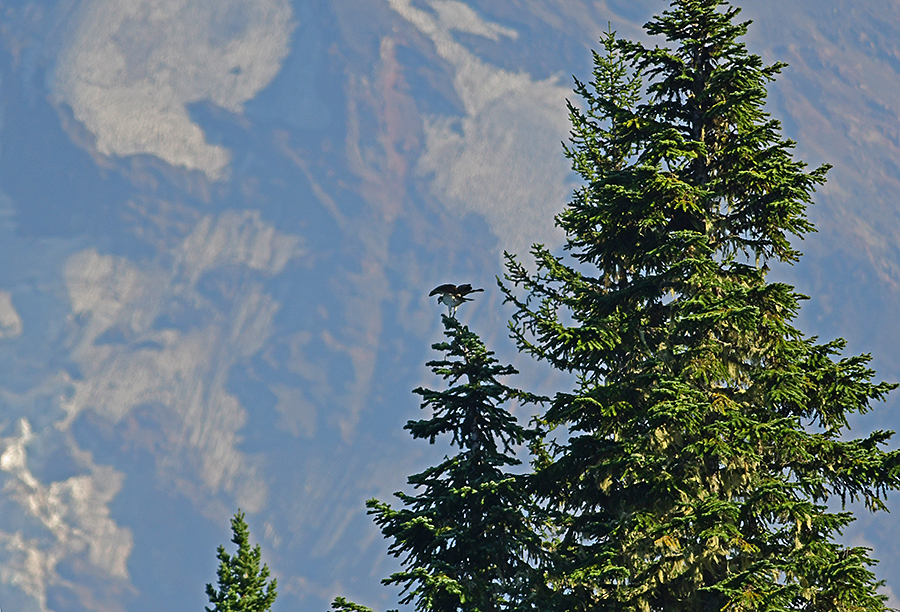 Lovely spots around the campground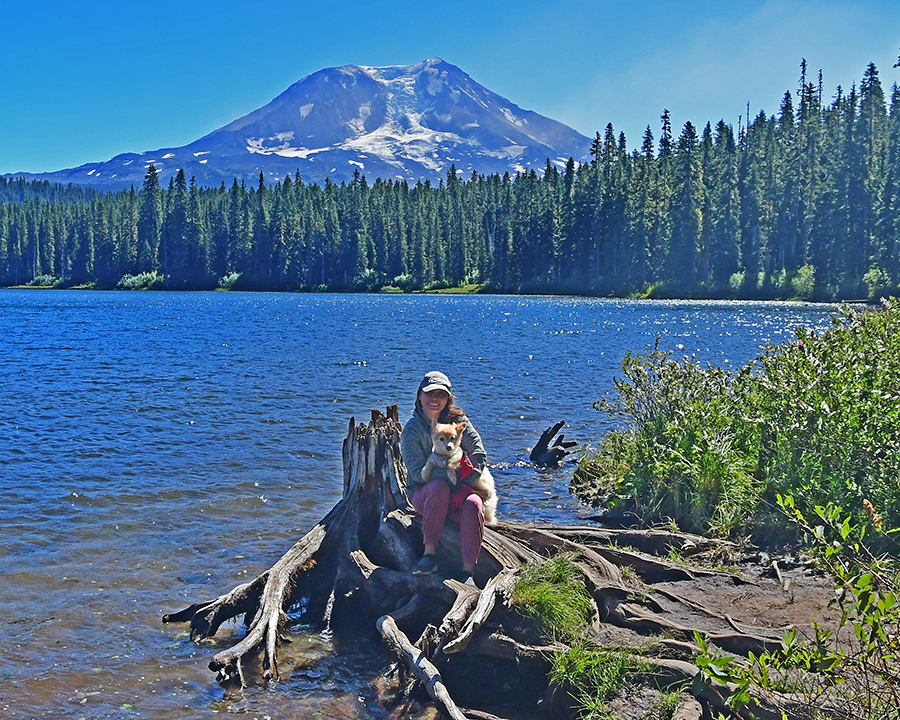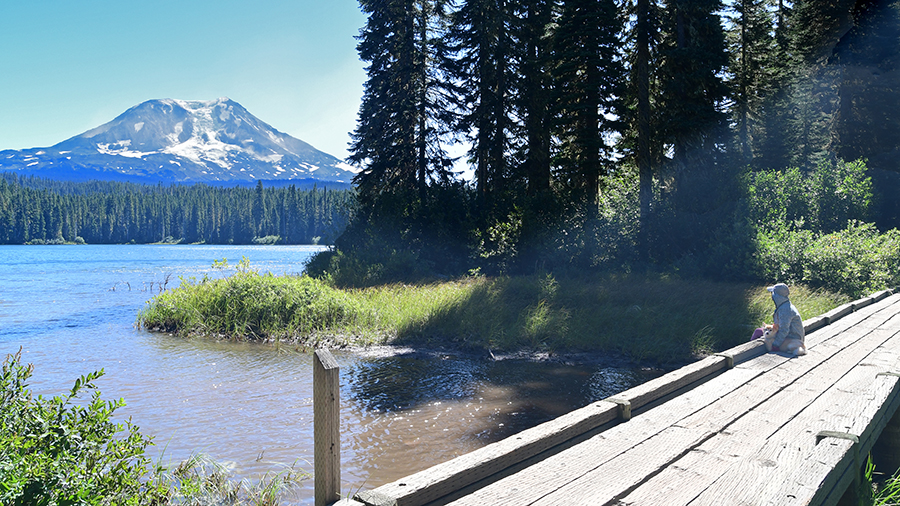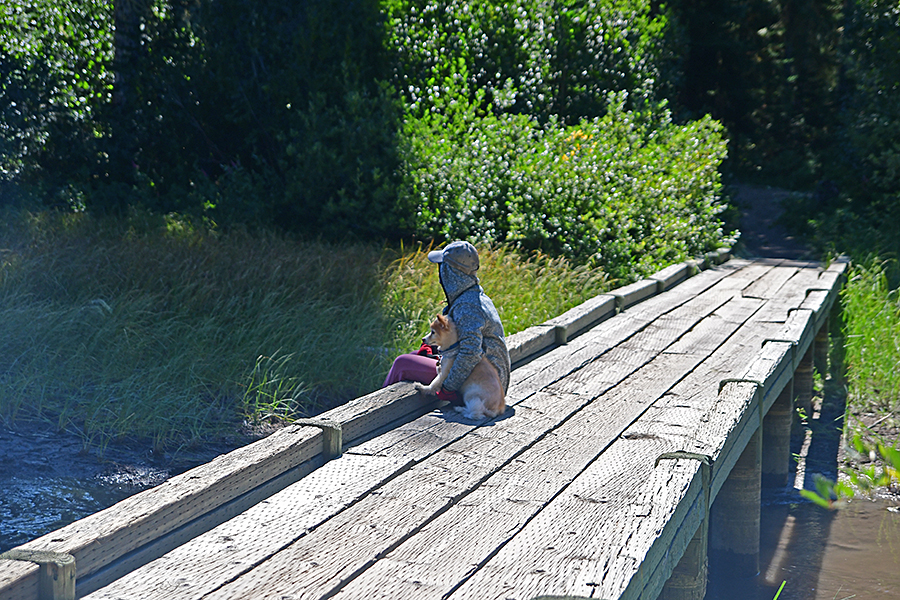 Saw some nice sunrises and sunsets!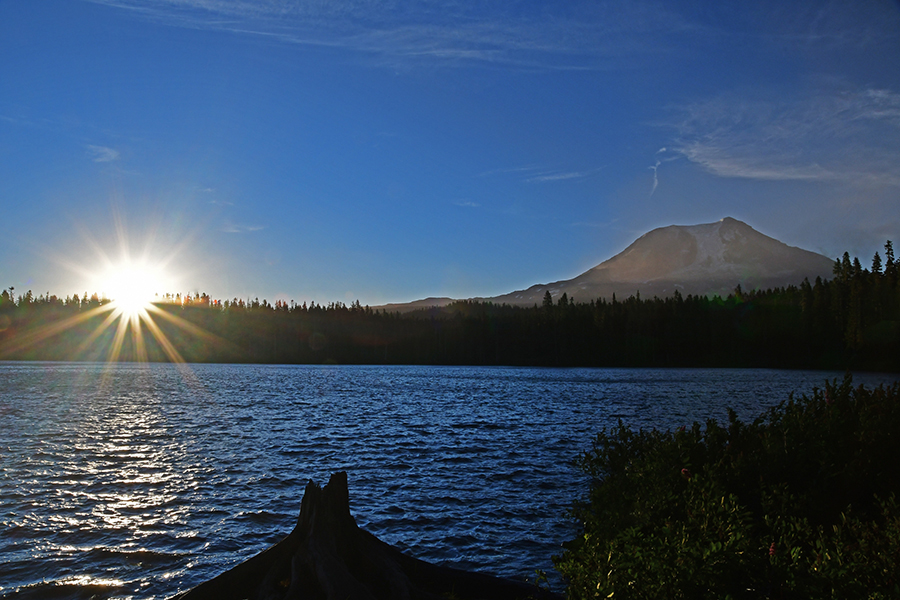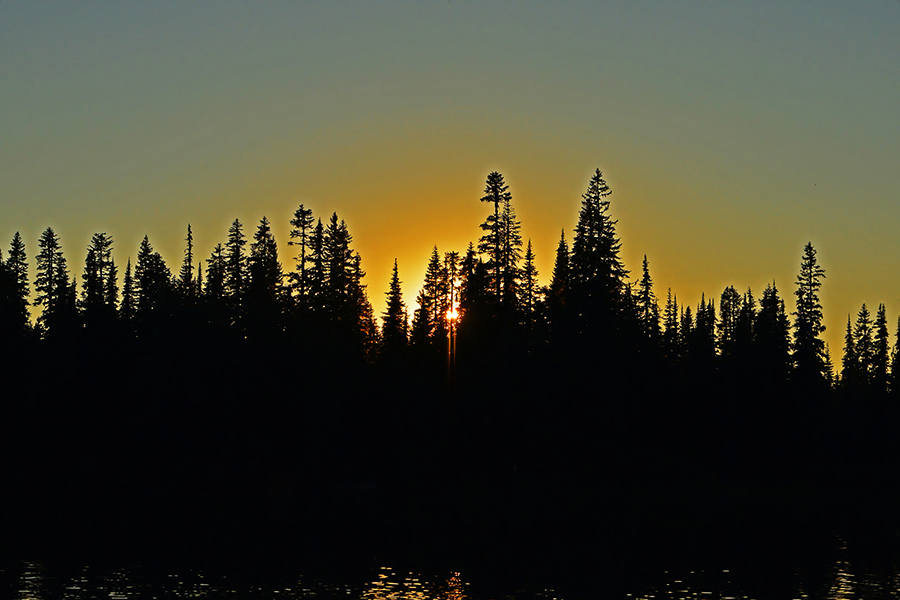 Went back to camp for dinner and last night there.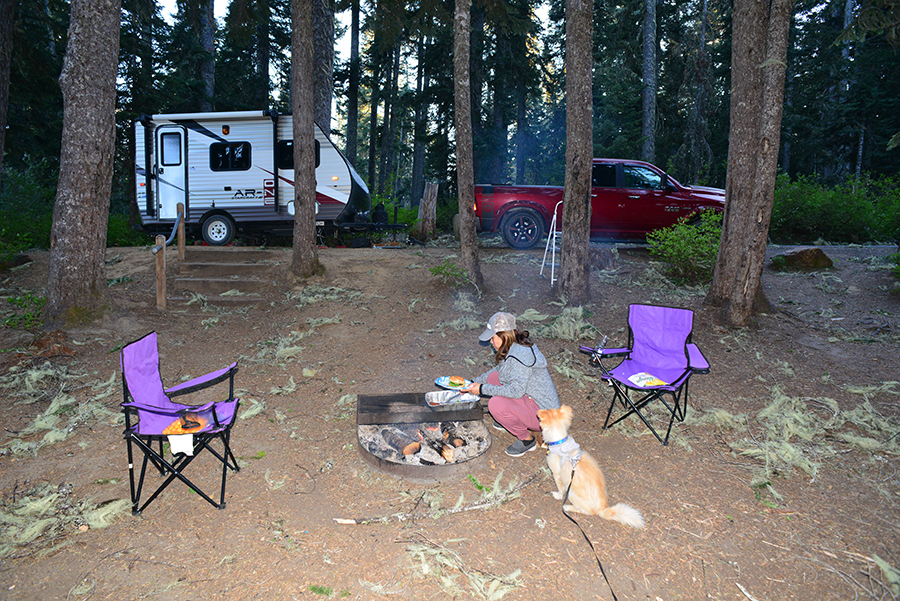 When we woke up in the morning to get ready to leave for home
we couldn't see Mt Adams due to wildfire smoke returning.
At least we had two full days of no smoke, so that was nice.
Out of five trips here, this wasn't the best one, but still
worth it with the two nice days here. You have to roll with Mother Nature
and Mt Adams weather swings. Sometimes extremely good, sometimes not.
We will be back again next year as we love it here!