center>
Sunday Drive to Paradise & Reflection Lake at Mt Rainier
On the way to Reflection Lake we passed over the Nisqually River
where it starts above at the Nisqually Glacier. In 2009 Iryn and I
hiked the 5 mile Skyline trail to the spot where the trees met with Nisqually Glacier.
First photo is from the bridge, second photo is way up the mountain, you can barely
see the bridge!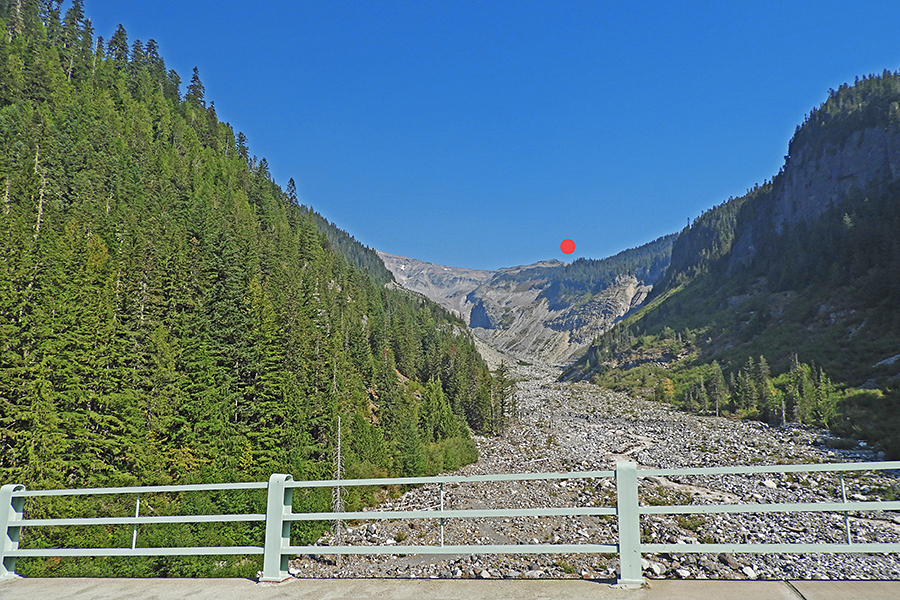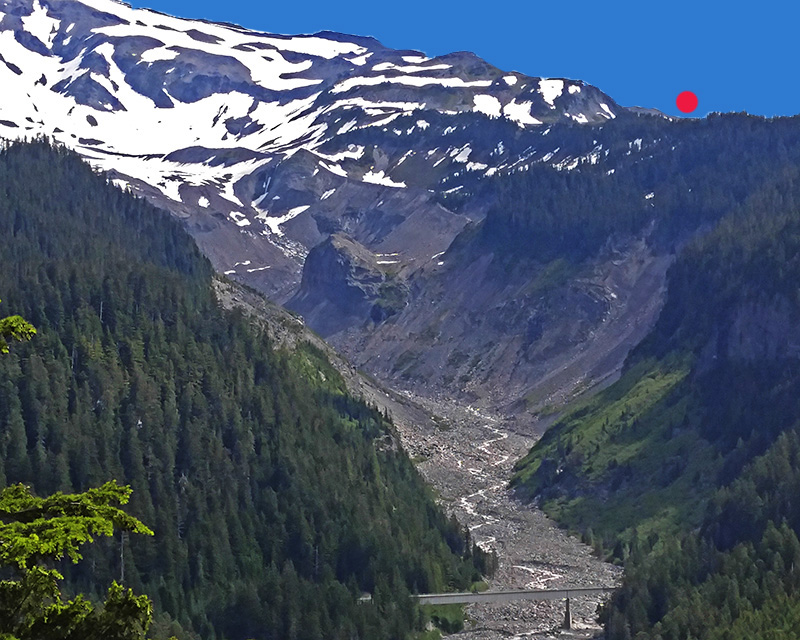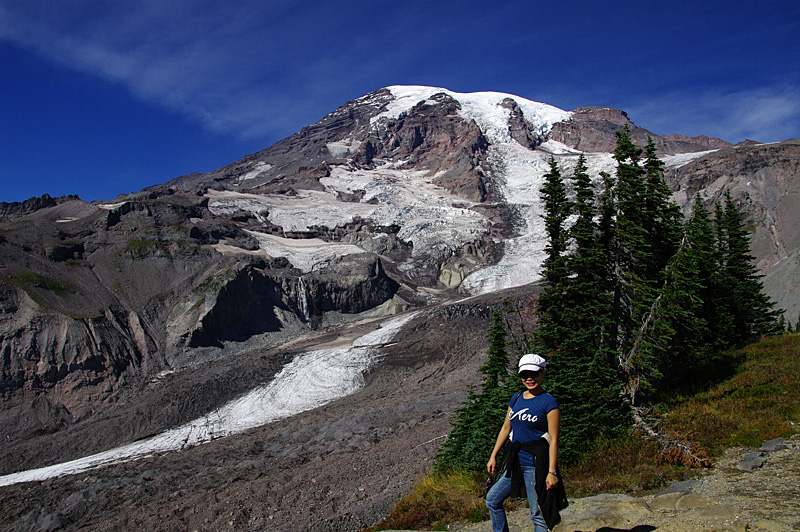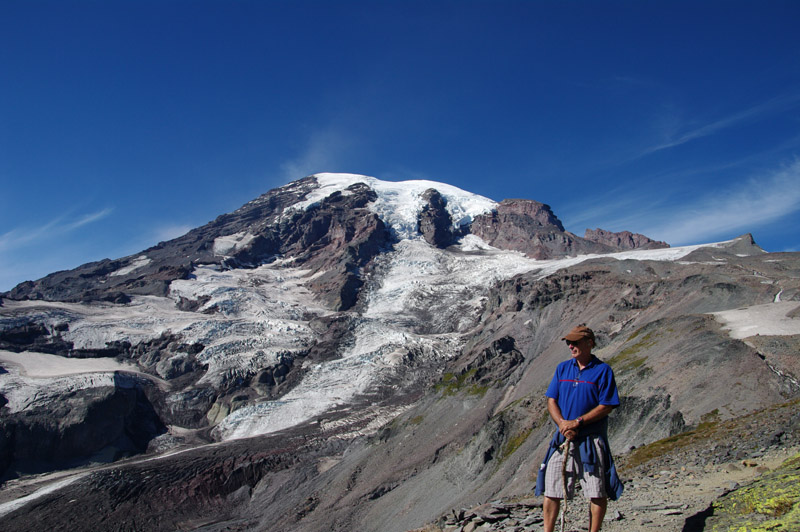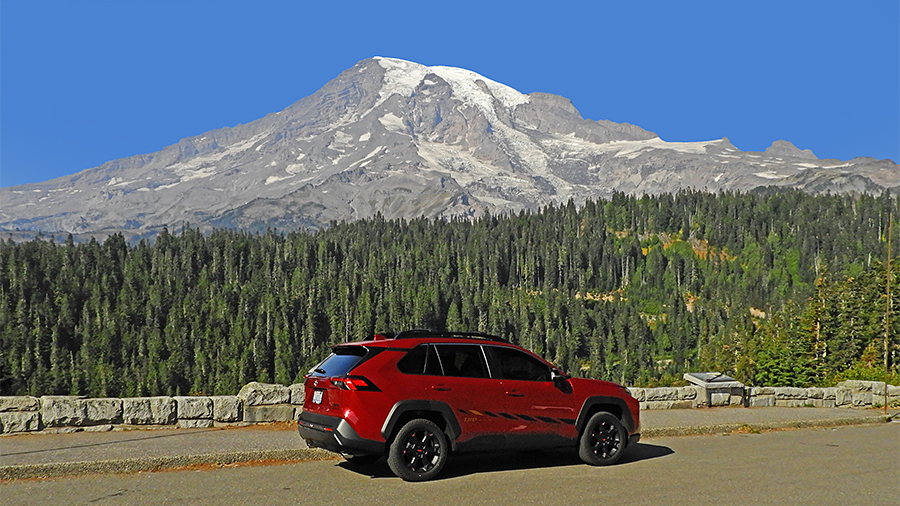 Reflection Lake!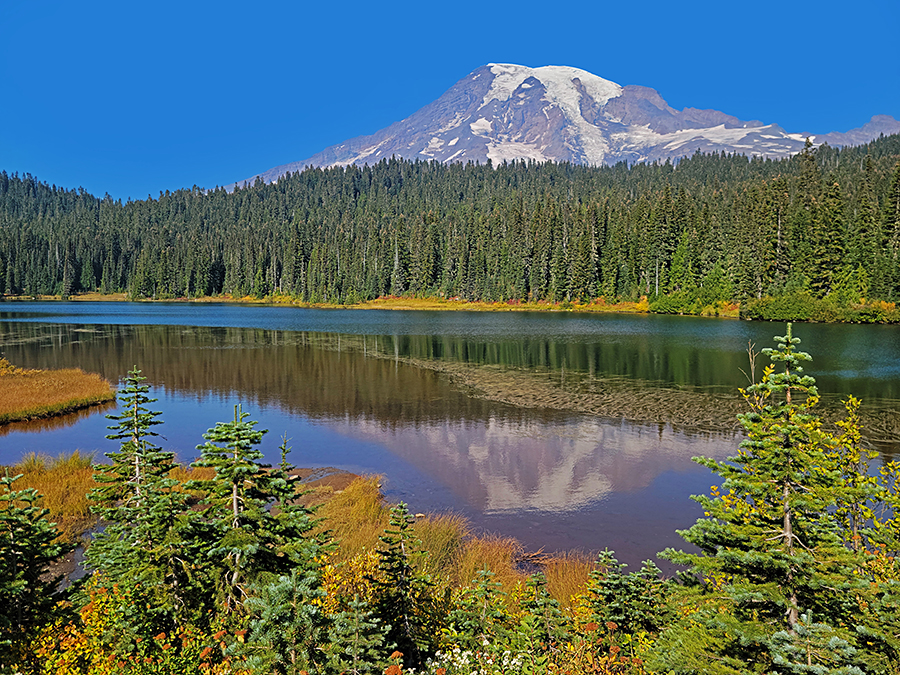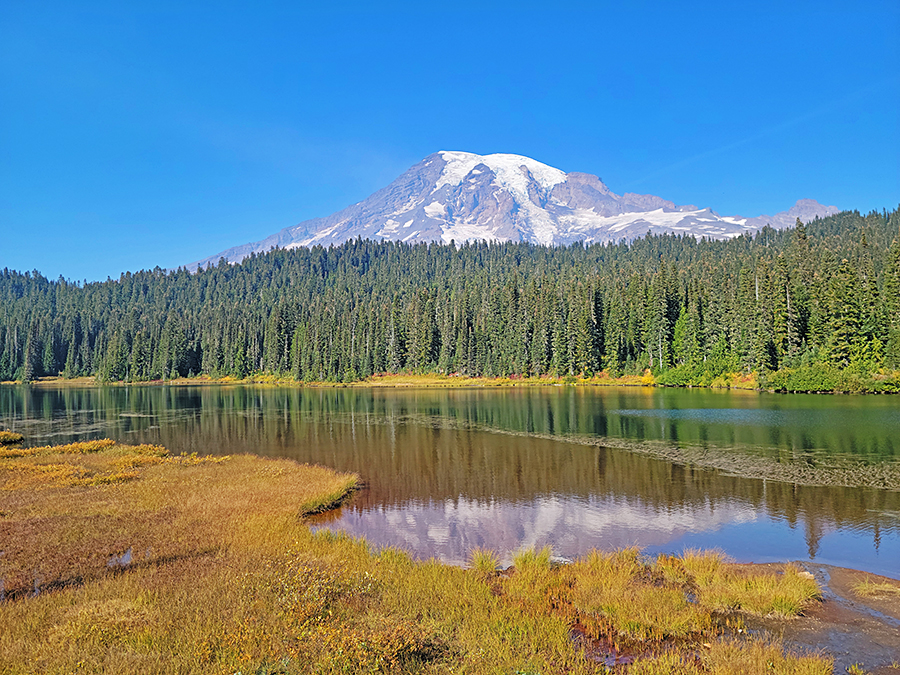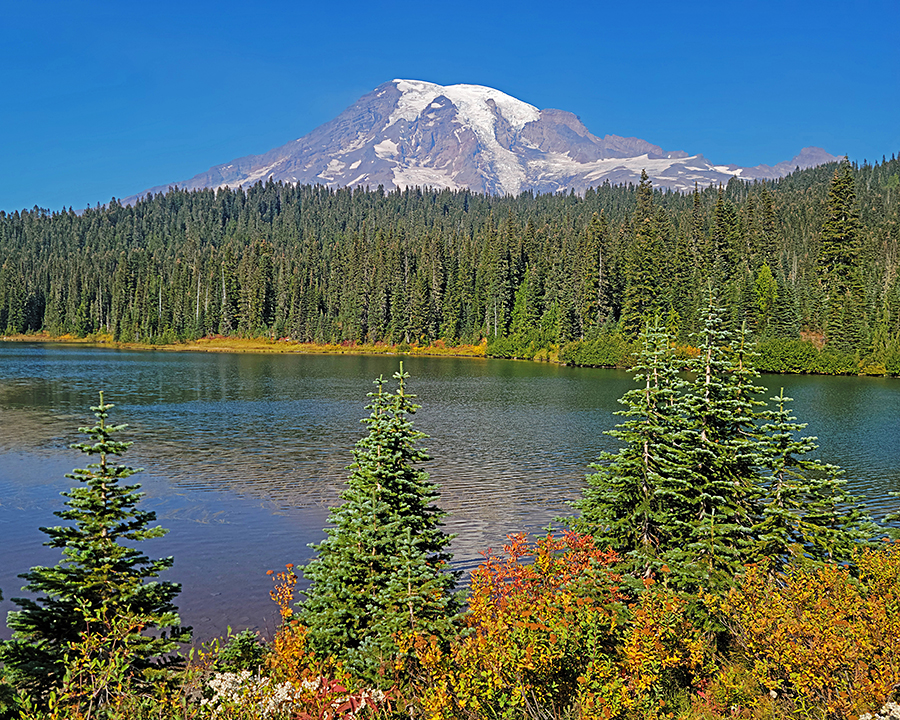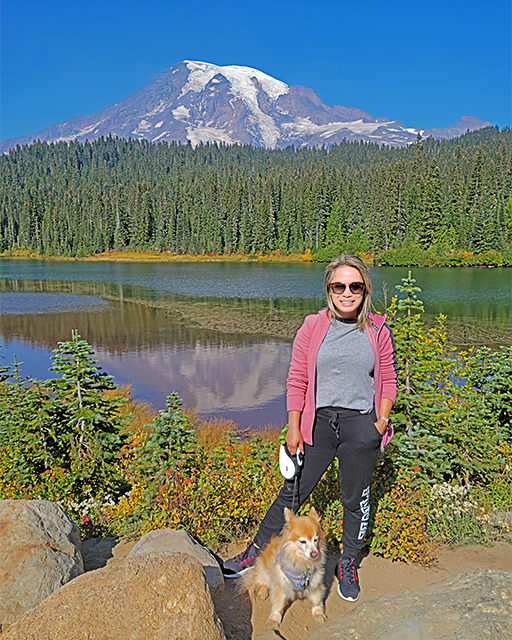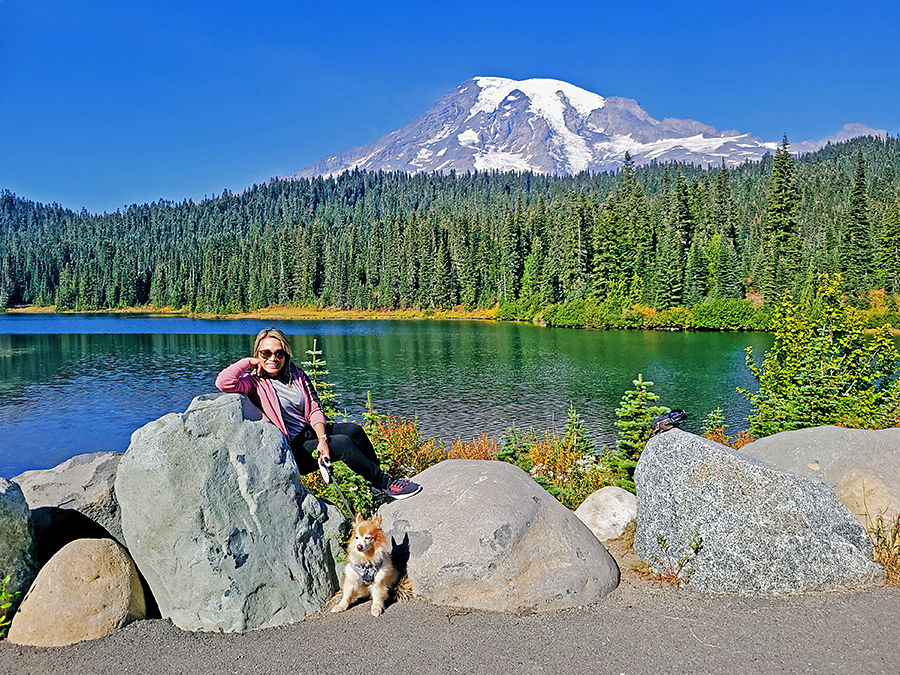 On the way to Paradise, we stopped at the spot we last took Mom & Dad in 2007
They are no longer with us, gone to the real Paradise, Heaven!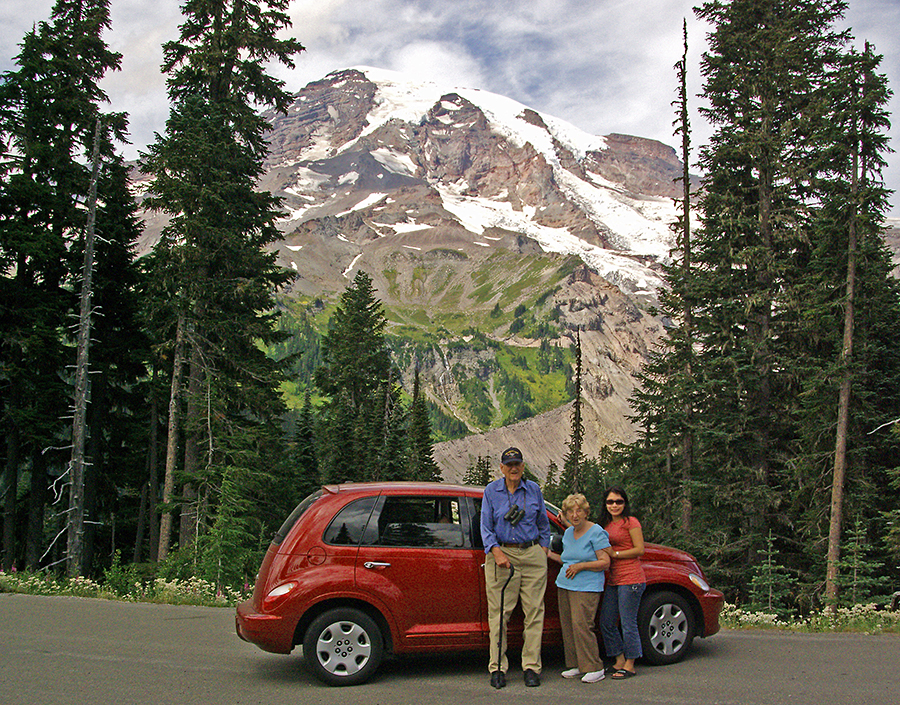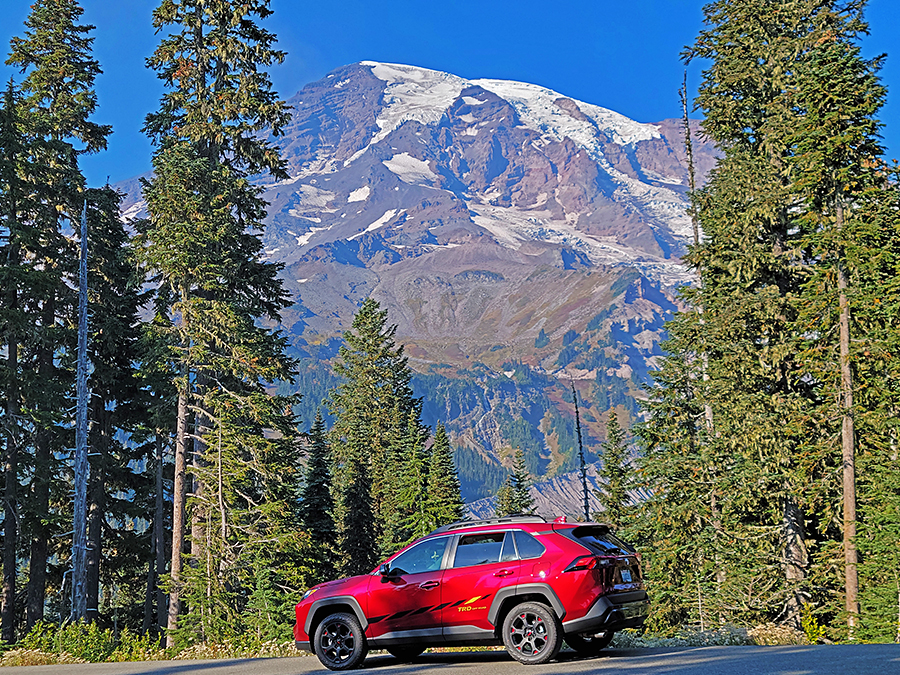 Paradise!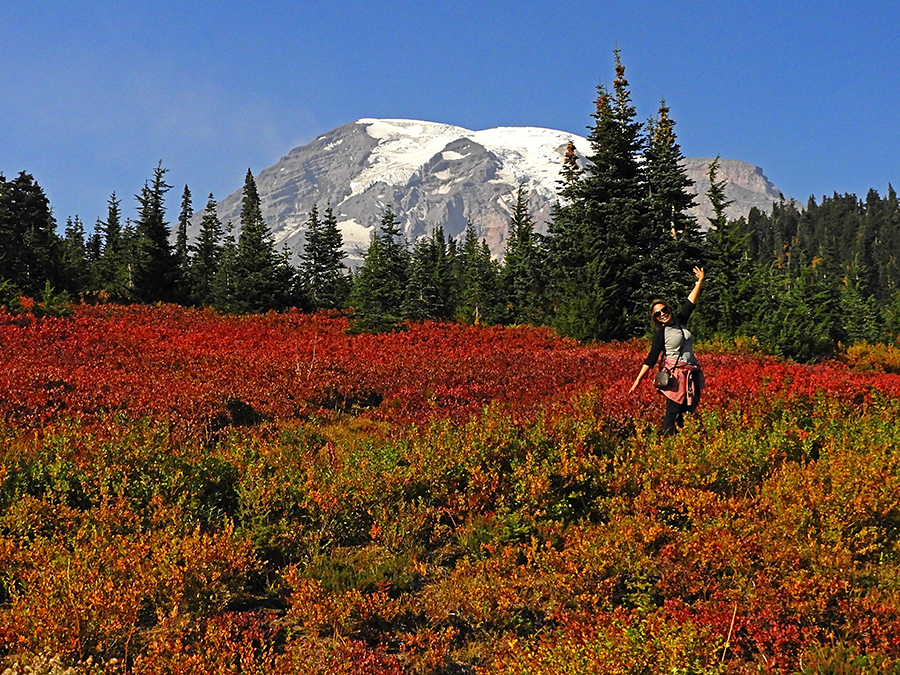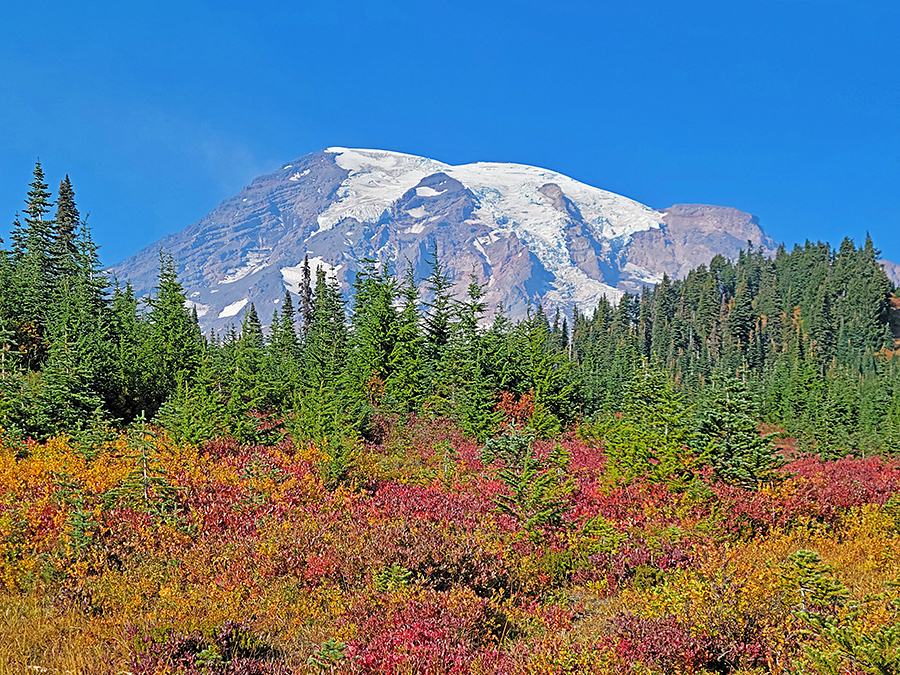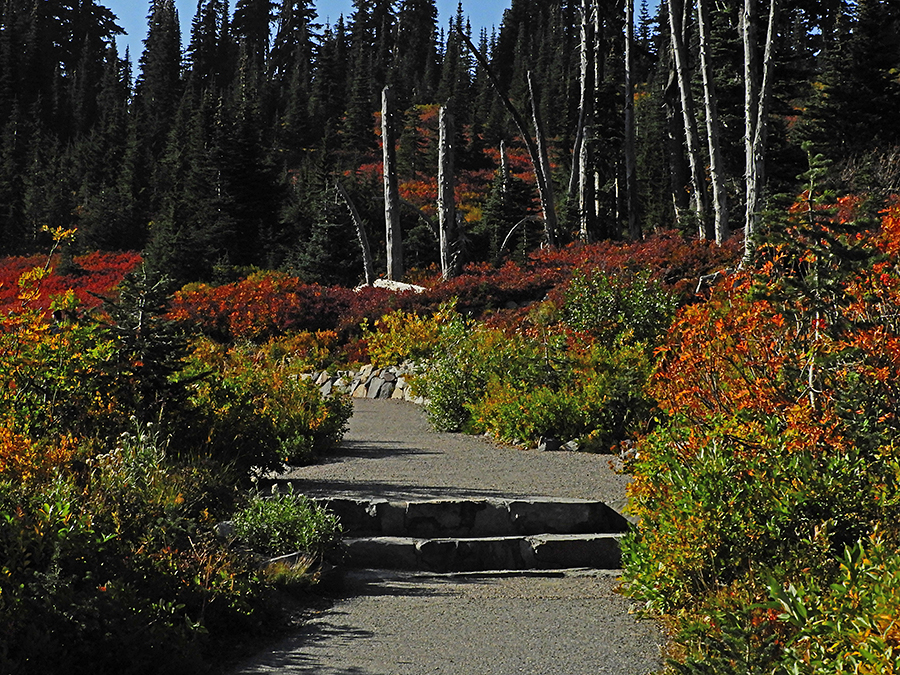 On the way home, stopped for gas at the old gas station at Longmire.
They were out of gas! LOL