1997 to 2007 changes!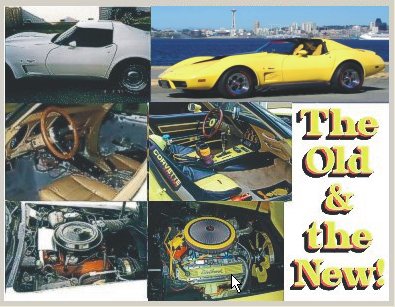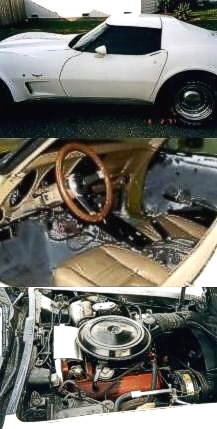 This is how the 77 looked like when I got her in 1997.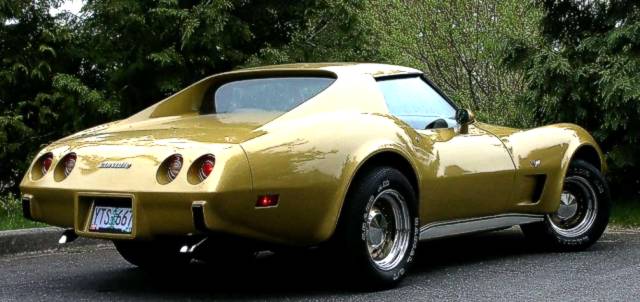 Goldie looked pretty good in War Bonnet Yellow.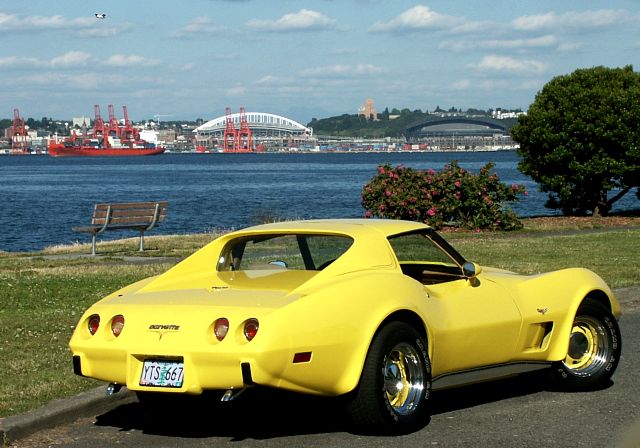 Had to paint her after she was stolen in 2001.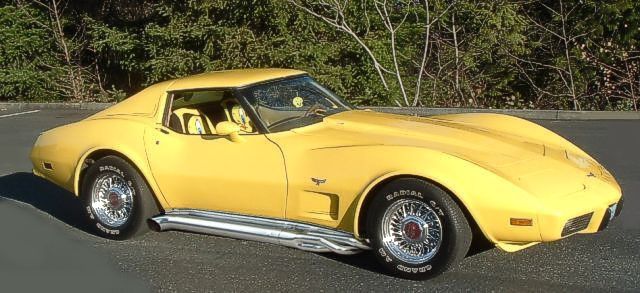 Added Hooker Headers & Rare Tru-Spoke wire wheels with matching shark emblems in 2003.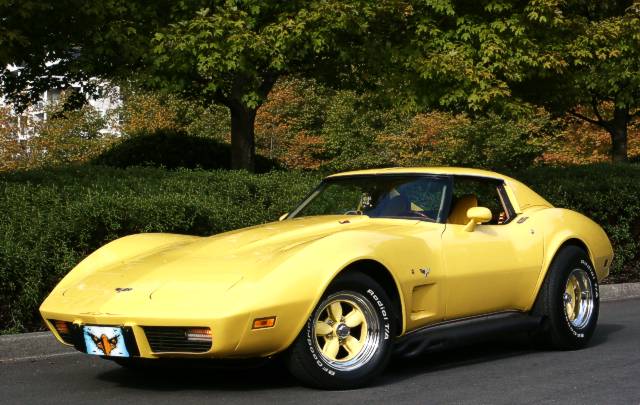 2004 with new spoke wheels and big tires with black sidepipes!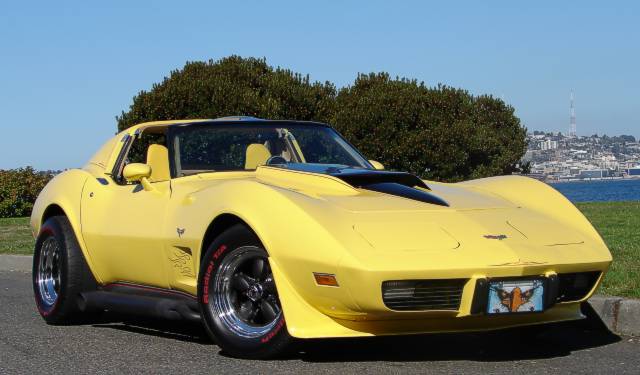 As she looks in 2005 with 67 Stinger hood, Indy spoiler & wheel change!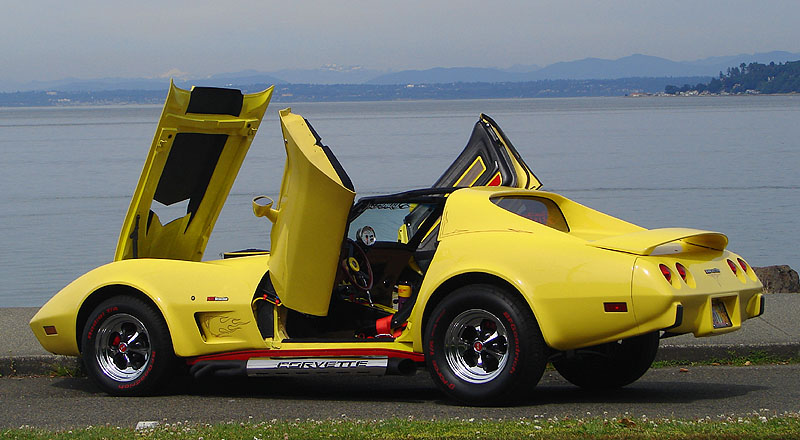 As yellowjacket looks after many changes in 10 years!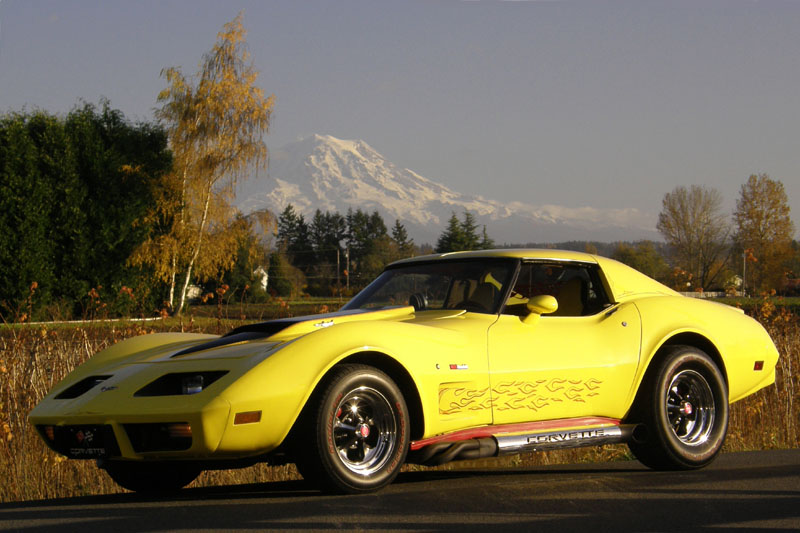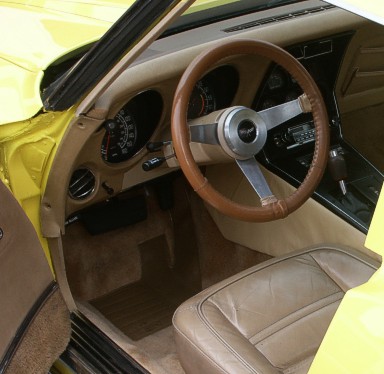 The interior a couple years ago!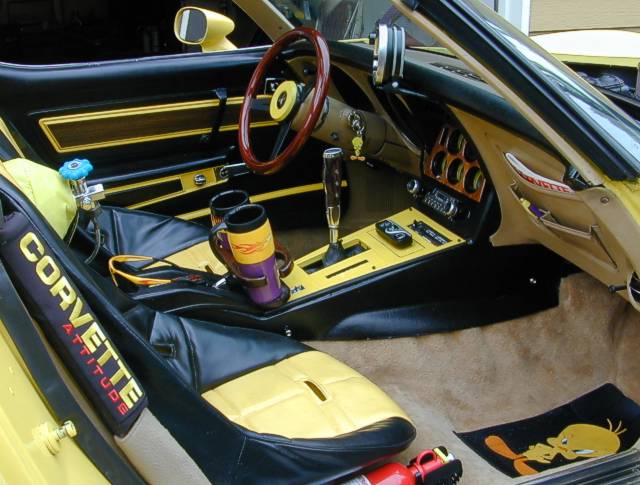 The interior now!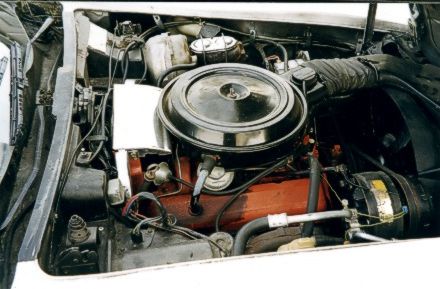 The tired 180 HP engine I started with!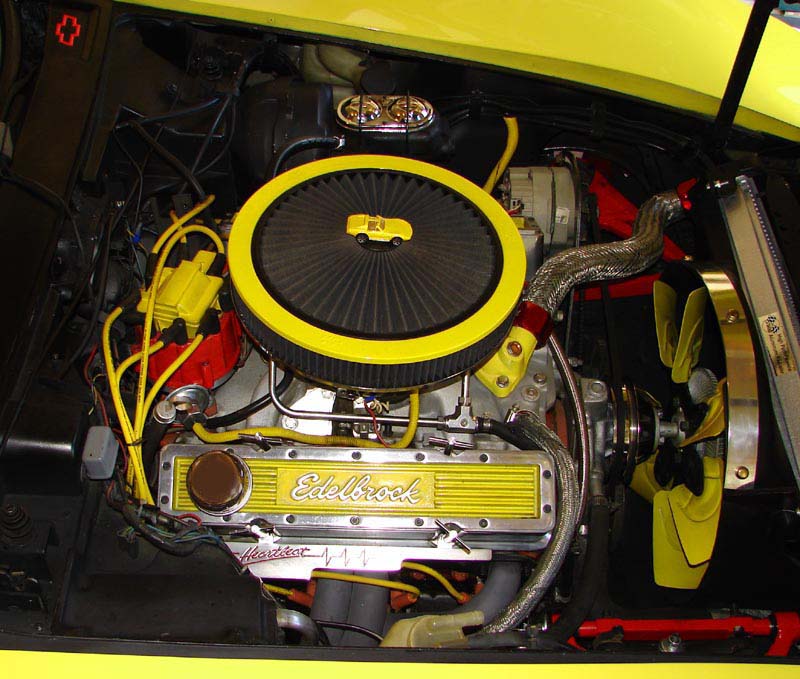 The balanced & blueprinted 383 stroker now!